Hammer to Nail Stands with Ukraine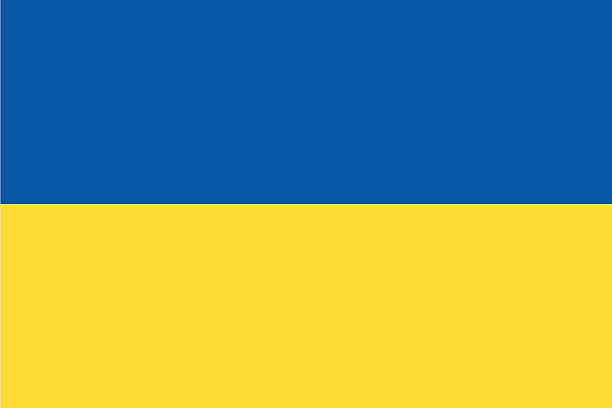 HtN is obviously not a site dedicated to specific politics. However the recent invasion of Ukraine has elicited an outpouring of support worldwide. Rather than simply state our support for the Ukrainian nation and people, Lead Critic Chris Reed and contributor Lauren Wissot put together a great list of films, reviews and essays that share the history, stories and attitudes of Ukraine. We wish peace and an end to this immoral war. Please take a look at this open letter from film professionals supporting Ukraine including links for organizations to donate.
The Earth Is Blue as an Orange, Iryna Tsilyk, 2020. (Excerpt from my essay for Modern Times Review.)
Winner of the World Cinema Documentary Directing Award at the (2020) Sundance Film Festival, Iryna Tsilyk's The Earth Is Blue as an Orange is an unusual addition to the recent slew of nonfiction films portraying everyday life in war zones. This particular frontline is the "red zone" of eastern Ukraine, a place where a young boy can look straight into (Kyiv native) Tsilyk's lens and explain how one can tell, just by the sound, if a shell is heading towards you, or moving away. – Lauren Wissot
Breaking Point: The War for Democracy in Ukraine, Mark Jonathan Harris, 2018
Chris Reed reviewed this film in the Spring of 2018 and the history and perseverance of the Ukrainian people was a stand out in the documentary then. This must be doubly so in this current climate and interested viewers can watch the film for free (with commercials) via Tubi.
This Rain Will Never Stop, Alina Gorlova, 2020. (Essay for essay for Modern Times Review and Excerpt from my IDFA 2020 coverage for Filmmaker Magazine.)
This Rain Will Never Stop, Alina Gorlova, IDFA Award for Best First Appearance
Alina Gorlova is actually a name I've been keeping an eye out for since I traveled to Kyiv to cover Docudays UA 2018, where Gorlova's previous film No Obvious Signs nabbed top honors for both the Ukrainian director and her PTSD-suffering lead character — a female veteran of the battle on the border who is denied treatment for her wounds that don't show. Now Gorlova has turned her lens to another easily dismissed participant in the War in Donbass, Andriy Suleyman, a Red Cross volunteer. What makes Suleyman's tale all the more unusual is that he actually ended up delivering aid in Ukraine only after fleeing the war in his homeland of Syria.
With a Ukrainian mother and a Kurdish father, Suleyman straddles not just multiple conflicts but also identities — and loyalties. Should he be trekking through daunting snowbanks to help his mother's countrymen (one of whom earnestly asks why the Kurds are always causing such problems) or back in Syria attending to his father's (and his) neighbors? It's a dilemma Gorlova captures in stunning black-and-white imagery and a sound design that goes beyond the predictable bombs to the aural landscape of universal rituals, from unnerving military marches to celebratory Muslim nuptials. And while Gorlova's mesmerizing artistry is forever on full display not once does it upstage her story. Like the globetrotting protagonist she trails across Europe and the Middle East, Gorlova's humanitarian impulse always seems to lead the way.
– Lauren Wissot
The Distant Barking of Dogs, Simon Lereng Wilmont, 2017. (Excerpt from my 2018 interview with Simon Lereng Wilmont for Filmmaker Magazine.
I discovered Simon Lereng Wilmont's The Distant Barking of Dogs, a poetic look at everyday life on the frontline of the War in Donbass — as seen through the eyes of a 10-year-old Ukrainian boy who lives with his grandmother in the warzone — at IDFA last November. After nabbing the First Appearance Award at that prestigious festival, it went on to win the Student Jury Award (from an all-kids jury) at the Docudays UA fest, where I watched as the Danish director appeared onstage only to quickly step aside so that the young protagonist and his entire family, having traveled all the way from Donetsk to Kiev, could accept the award instead.
Serendipitously, I ended up meeting and chatting with the humble inquisitive filmmaker between post-fest flights back to Schengen territory. And now thanks to the Human Rights Watch Film Festival, I've found the perfect excuse to continue that intriguing conversation. – Lauren Wissot
Chris Reed also reviewed The Distant Barking of Dogs in the winter of 2019.
A House Made of Splinters, Simon Lereng Wilmont, 2022. (Excerpt from my 2022 interview with Simon Lereng Wilmont for Filmmaker Magazine.
A House Made of Splinters is Simon Lereng Wilmont's exquisite followup to The Distant Barking of Dogs, his likewise stunning feature debut (that was awarded Best First Appearance at IDFA 2017, and went on to be Oscar shortlisted two years later on these shores). With this latest, world-premiering January 23 in the World Cinema Documentary Competition, the Danish director returns to the suddenly-in-the-headlines front line of Eastern Ukraine to once again focus on the youngest victims of an endless war. This time he trains his lens on Eva, Sasha and Kolya – three children temporarily removed from substance-abusing parents and placed (for up to nine months) in an orphanage while the state decides their fate. This house of last resort, however, is not one of Dickensian gloom. On the contrary, it's filled with singing and dancing, bubbles and teddy bears – and most crucially, a loving and supportive staff. Social workers steadfastly determined to return the simple joys of childhood to those forced to grow up far too soon.
– Lauren Wissot
Docudays UA International Human Rights Documentary Film Festival 2018 (on the ground in Kyiv). (Excerpts from my Filmmaker Magazine coverage. – Lauren Wissot
The Cacophony of the Donbas, Igor Minaiev, 2018.
An amusing and lighthearted (and filled with dark humor), cinematic meditation on this suddenly-thrust-into-the-headlines region. B&W archival footage, which later gives way to Soviet propaganda in lush color, including from Dziga Vertov's films, alongside a grave male voiceover initially introduces us to Donbas as the regional heart of the Soviet "myth" of the working class. "New people, new technical standards," Stalin declared, and Donbas as the quintessential mining hub featured prominently in this narrative. The heroic laborers of the USSR worked and lived their cookie-cutter lives here, families all watching the same state TV channel together — "which continuously broadcasts Swan Lake," as the narrator drily notes.
– Lauren Wissot
Women in War, Masha Kondakova, 2018.
With strong camerawork and sound design, Masha Kondakova's Women in War is a straightforward, fascinating portrait of the Ukrainian female soldiers currently training and fighting — and being injured and irrevocably changed — alongside the men at Donbas. (All volunteers with no prior military experience, Kondakova's three main protagonists, like many of their male counterparts, just showed up for service after having been radicalized during the Euromaidan.)
– Lauren Wissot
Whereufrom, Dmytro Lavrinenko, 2018.
Polar opposite in tone, form and topic to Women in War, my third top pick of the DOCU/UKRAINE lineup was also the surprising (though refreshing) winner of the competition. The war was most certainly not first and foremost on the minds of director Dmytro Lavrinenko nor his protagonist Zhenya, a middle-aged, working-class Ukrainian who must visit America every year to maintain his green card. Whereufrom is a daringly edited, insane collage of this lovelorn street cleaner's life, addictive in its odd moments — like when an old man approaches Zhenya on the street as he's sweeping to ask if he's seen the lower dentures that he'd lost the night before.
No Obvious Signs, Alina Gorlova, 2018. (Excerpt from my Documentary Magazine coverage)
To survive after war is way more difficult than to die in action," proclaims the PTSD-suffering solider at the heart of Horlova's No Obvious Signs, the title referring to the unseen scars of war—"the look in their eyes"—of Ukraine's many veterans who are denied treatment since they present no physical injuries. The fact that this battle-scarred vet of the ongoing war against Russian separatists (and the Kremlin) on its border is female—in a society that long prevented women from officially serving in the military—is just one thing that sets Horlova's cinematic film apart from other recent war stories.
With exceptional access, not to mention an all-encompassing sound design and expert camerawork, Horlova paints a breathtakingly honest portrait of one female warrior's struggle to reintegrate into society.
Please take a look at this open letter from film professionals supporting Ukraine including links for organizations to donate.