THE DISTANT BARKING OF DOGS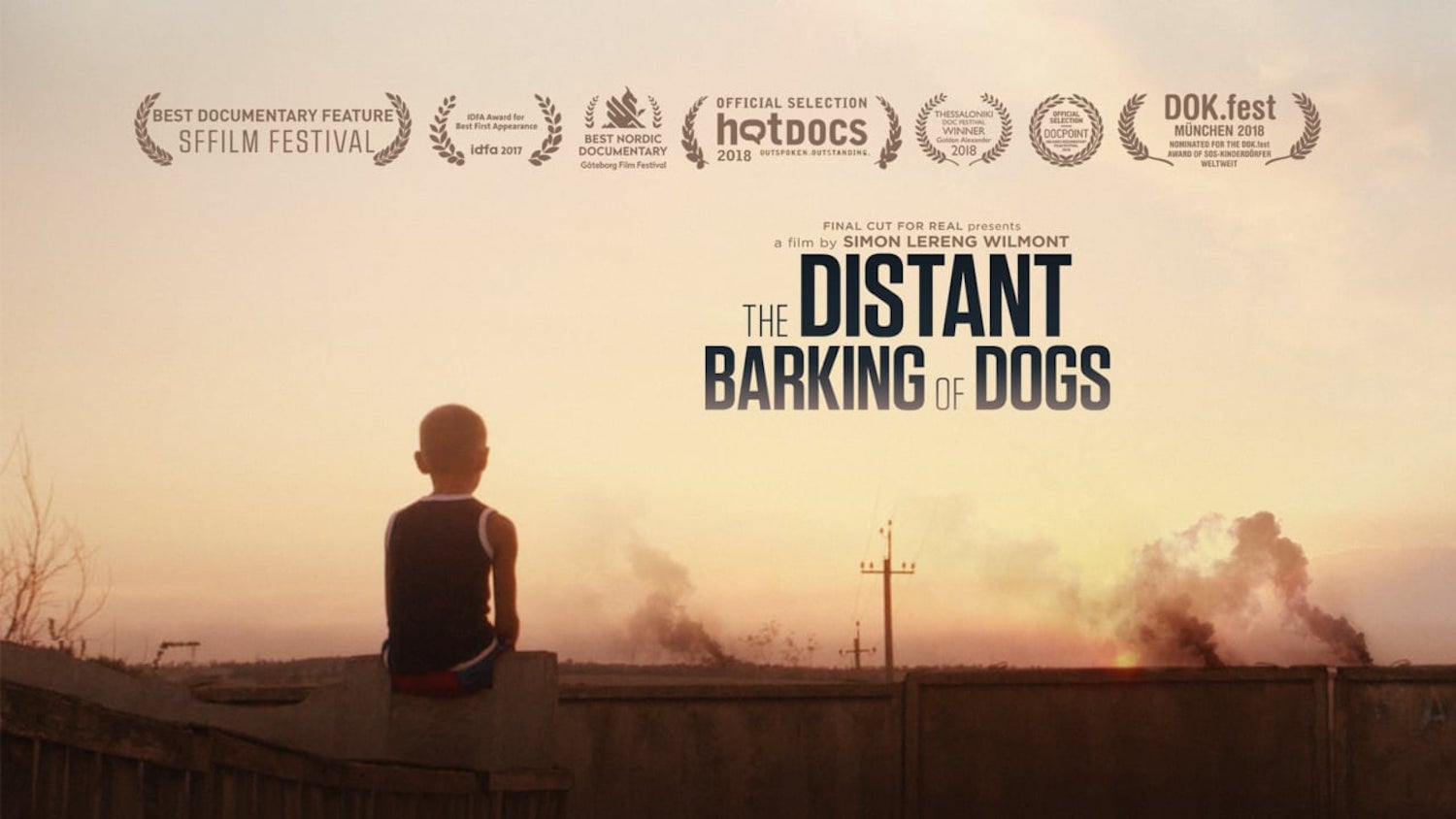 Danish filmmaker Simon Lereng Wilmont's poetic and observational documentary looks at the conflict in Eastern Ukraine, the frontline of the war, through the eyes of 10-year-old Ukrainian boy in Oscar shortlists doc The Distant Barking of Dogs. Like what you see here on Hammer to Nail? Why not pay just $1.00 per month to help keep us going?) 
In a world as riven by military and political conflicts as ever, it can be easy – if we, ourselves, are far from the fray – to read headlines and focus on the primary actors of these real-life dramas, forgetting about the ordinary folks stuck dealing with the consequences. They become mere abstractions in the fog of war. Fortunately, Danish director Simon Lereng Wilmont (Traveling with Mr. T), with his new documentary The Distant Barking of Dogs, trains his lens squarely on one family, living just a mile from the frontline of a major ongoing skirmish, reminding us of the very human cost behind national disputes.
We are in the small town of Hnutove, in the southern Donbas region of Ukraine, where grandmother Alexandra watches over grandsons (and cousins to each other) Oleg and Yarik. Oleg's parents are dead, but Yarik still has his mom, though she is in a relationship with a soldier and may not stick around. The year is 2014, shortly after the current, ongoing crisis began there with the Russian invasion of Crimea, and the sounds of frequent nearby explosions form the soundtrack of our protagonist's lives. Such proximity to danger does not deter the boys from exploring the surrounding area, however, and behaving as children do everywhere: running free, swimming in local streams, and enjoying themselves. Still, they are always aware of the risks – Oleg, especially – and over time we see the toll that ever-present stress takes on them.
Wilmont places us right in the middle of the slowly evolving family dynamics, his camera seemingly ignored by all. At times, this fly-on-the-wall aesthetic, so perfect for the story. raises significant ethical questions, such as when he follows his subjects – now in the company of an older boy acting as mentor – as they practice shooting live rounds from a pistol, inadvertently injuring one of them with a rebounded bullet. We appreciate the raw intimacy of moments like this, but wonder if it wouldn't be wiser to stop the boys before they do more harm. Still, this is their reality, and Wilmont is simply observing what would happen, with or without his presence. What doesn't (hopefully) kill them will (hopefully) make them stronger, or at least better able to weather the trauma of their childhood.
Filled with beautiful shots of nature, animals and people, all in opposition to the continuous struggle for survival, The Distant Barking of Dogs serves as a clarion call to the rest of us to not ignore this conflict. The future looks bleak, but hard as that truth may be to face, Wilmont's gentle presentation of the details of the case make his movie easy to watch, if also profoundly sad. And watch it we must, as a reminder of what is lost when armies clash. The penultimate scene, of Oleg and Alexandra, sitting side by side, framed by a sunset, evokes an idyll that is no more. Dogs bark, guns fire, people suffer. Such is the human condition.
– Christopher Llewellyn Reed (@ChrisReedFilm)
Like what you see here on Hammer to Nail? Why not pay just $1.00 per month via Patreon to help keep us going?