BREAKING POINT: THE WAR FOR DEMOCRACY IN UKRAINE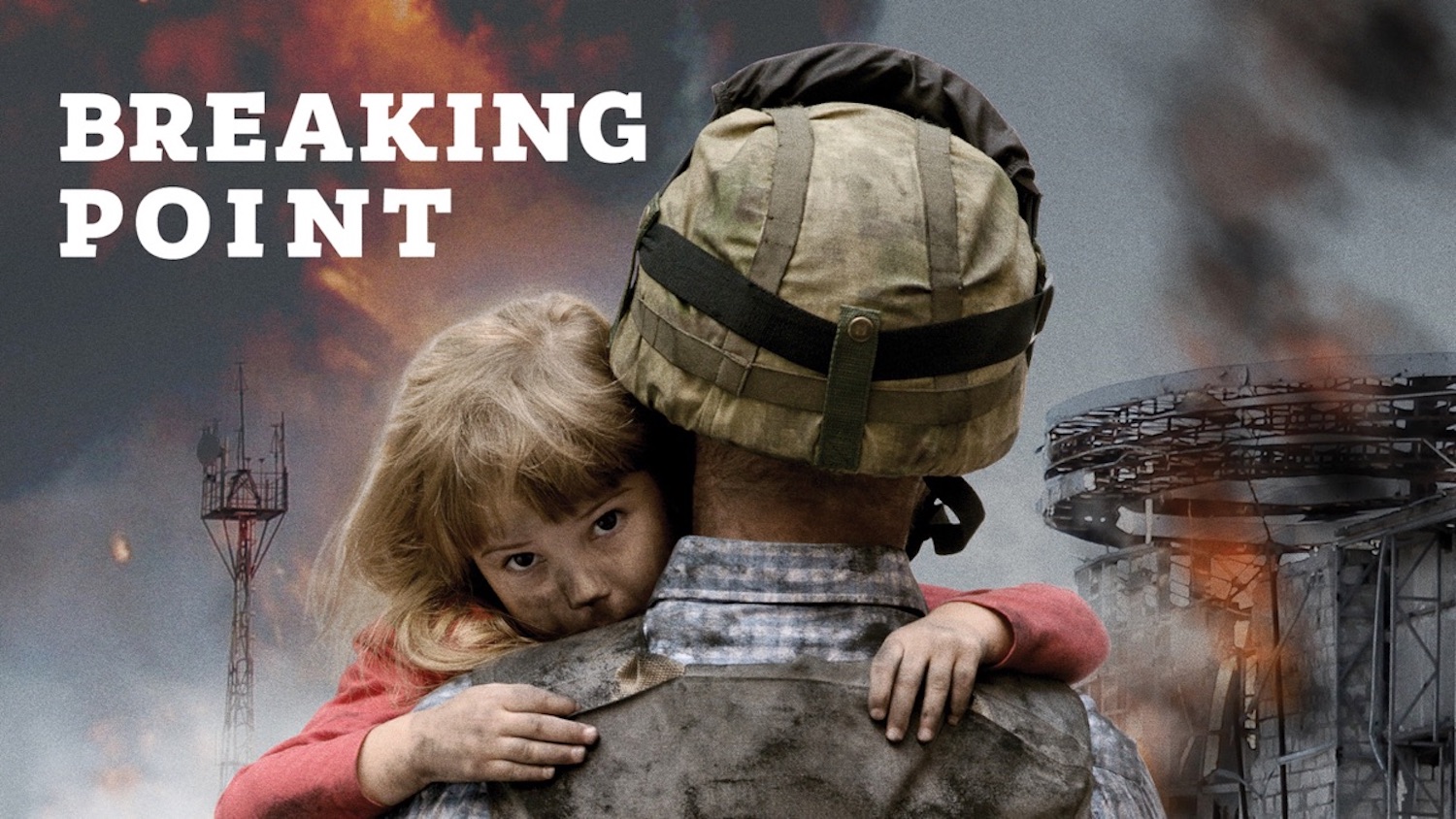 (Director Mark Jonathan Harris' documentary Breaking Point: The War for Democracy in Ukraine is in theaters now…)
A rousing clarion call of a movie, Breaking Point: The War for Democracy in Ukraine recounts the harrowing journey of Ukraine towards near-collapse, followed by a tentative recovery, from 2013 to 2015 as it sought to fend off attacks from Russia, its giant neighbor to the east. Featuring a compelling cast of real-life freedom fighters—including journalists, teachers, a former rabbi and more—director Mark Jonathan Harris (Into the Arms of Strangers: Stories of the Kindertransport) and his Ukrainian co-director Oles Sanin (The Guide) plunge head-on into the maelstrom of chaos that descended on the country leading up to and following the overthrow of corrupt President Viktor Yanukovych in early 2014. We are right there in the crowds that protested in "The Maidan," capital city Kyiv's central square, watching as people are beaten, shot, and killed, but also as they resist, bravely. Whatever happens to Ukraine in the future, its people rose up and reclaimed their right to self-determination, and this documentary is a glowing tribute to their victory, fraught and tenuous as it may currently seem.
Assembled from footage shot by a variety of cameras, amateur and professional (some of it familiar from the 2015 Oscar-nominated Winter on Fire: Ukraine's Fight for Freedom), the movie has a visceral quality that propels it past any occasional structural flaws, such as an early, jarring History Channel-like sequence, inserted to explain Ukraine's past. We don't need that moment, especially since there are plenty of talking-head experts whose informative comments on the nation's history mix better with the powerful observational shots of violence in the streets. Beyond the local subjects, we hear from Canadian Foreign Affairs Minister (International Trade Minister at the time of filming) Chrystia Freeland (who has Ukrainian ancestry), author Anne Applebaum (Red Famine: Stalin's War on Ukraine) and Sergei Loiko, Moscow correspondent for the Los Angeles Times, among others, all of whom provide solid international context for the events we witness. One thing becomes increasingly clear as the movie goes on: the central villain of the conflict, and of our time, is Russian President Vladimir Putin. Sowing disinformation through the media, in ways that mimic Russian attacks on our own democracy, Putin seeks to destabilize Ukraine so that he can destroy it. Rest of the world, you are on notice. The man is a dire, existential threat to us all.
But it's the ordinary Ukrainians who are the focus of the film. A mix of ethnicities, including native Russian speakers, they struggle, at first, to unite, but once they come together are able to defend their country. Of the many moving stories within, two stand out, for me. One is the tale of journalist Tetiana Chornovol, beaten by thugs at the start of the conflict, who rises from that ordeal to become a member of parliament and a commanding anti-Putin critic. The other is that of Andriy Sharaskin. His voiceover opens the film, as he explains how he had just founded a children's theater when the troubles began. Though he loves his work (and we see him return to it at the end), he knew that his country needed him in its defense. And so, this gentle man donned fatigues and a weapon and, like so many others, joined the volunteer army that rose to oppose Putin's professional forces. For now, these brave souls have eked out a tentative win, many losing their lives in the process. May their sacrifice not be in vain, and may democracy survive. We could be next.
– Christopher Llewellyn Reed (@ChrisReedFilm)