Hammer to Nail Short Film Contest, Fall 2019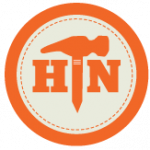 Did you miss us? I know a few of you did because about a month ago, I started getting emails from readers who were noticing the lack of new reviews, features and interviews on the site. There was also no short film contests…blah!  Welp, long story short and more on it later….the site went down in or around late May so we had an unintentional summer vacation.
(**If you don't want to read my charming post and just want to submit your film, click here!**)
While it did indeed totally suck, we are back and better than ever. Also, summer is a strangely quiet time for indie films and film festivals which is Hammer to Nail's bread and butter so I guess we didn't miss much? I've never really understood why a small, industrious film fanatic or sassy little regional fest doesn't just decide to have a nice summer film festival where they can program great stuff that may not have hit many other fests and kind of cherry pick buzzed about festival films from the "festival year" gone by. There's a lot of things I don't understand though. Like, this whole fanaticism over the Fast and Furious series. Sigh. I may never know.
So, with the help and support of our amazing lead critic Chris Reed and newly sucked-in contributor Matt Delman, we got the site back online in time for the Toronto Film Festival and, as you can see from the features page up front, we're also in time for the New York Film Festival, Louisiana Film Prize, Montana International Film Festival as well as the Mill Valley Film Festival and the incredible Bend Film Festival where yours truly is a juror for the impressive docs category. But, again, more on all that soon. Down to brass tacks!
It's time for the 2019 Fall Short Film Contest! As always any genre of short film may enter, your short just needs to be 20 minutes long or shorter. As you will note, we have many of the same faces back as festival sponsors who will give a fee waiver to our winner and runner-up.
Participating festivals who will grant a fee waiver to our winner and runner-up include IFFBoston, Maryland Film Festival,  Oak Cliff Film Fest, St. Cloud Film Fest,  Julien Dubuque International Film Festival,  Oxford Film Fest, Sun Valley Film Festival , Dallas Video FestIndie Memphis, Montclair Film Festival. Montana International Film Festival and  Indie Memphis.
with more to come!
I'm also beyond excited to announce…
We're partnering with the incomparable, supportive, amazing and incredible Seed & Spark! While, yes, Seed & Spark is a brilliant crowdfunding platform, they're also a kick-ass streaming platform! The runner-up for the fall contest will receive a 6-month subscription to Seed & Spark's streaming service and the winner will get a full year! That. Is. Rad. While indeed, it's a bummer to pour one out for the recently departed Fandor who were always so great about subscriptions, I'm personally pretty stoked to have linked up with Seed & Spark.
What else? Oh year! Our jurors!!!
Since the last time we had a short film contest felt like a lifetime ago, I should remind you that the wonderful short film Churros won back in May. Since that film has two directors, those two became two of our three jurors. Say hello to Emilie McDonald and Bruce Smolanoff!
Who's the third juror then, you ask? Does the name Robert Longstreet ring a bell? If not, best to crawl back into the cave you live in. Robert Longstreet, in addition to being a god damned national treasure is also an incredibly sweet human who you've seen in films like The Old Man and the Gun, Catechism Cataclysm, Jules of Light and Dark, Slash, Dr. Brinks and Dr. Brinks and Poor Jane. He's also a standout on Netflix's The Haunting of Hill House and can soon be seen in the highly anticipated Dr. Sleep as well as the newest Halloween film shooting now titled Halloween Kills. Those last 2 fit the fall season too so, huzzah!
So, what are you waiting for, submit your short film today! The deadline is Sunday, November 3 at midnight pacific. Don't miss out!
Like what you see here on Hammer to Nail? Why not pay just $1.00 per month to help keep us going?
– Don R. Lewis (@ThatDonLewis)