Short Film Contest Winner/Runner-Up: Winter '19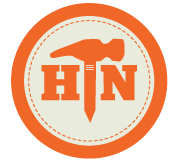 Yeah, it's spring. Like, pretty deep into spring and yet, here we are with the announcement of the winners for our WINTER contest. Alas, the contest launched in the winter and we're still trying to figure out a sweet spot wherein the Hammer to Nail Short Film Contest can best fit to offer the fee waivers to our winners when they need them most.
It's been a yearlong experiment to move dates around and honestly, I'm no closer to said "sweet spot" than I was when I started tinkering with a schedule that may have been best left alone. I also shouldn't be coy. I'm not only trying to find a good few weeks to have each contest to maximize potential for filmmakers to score close to $300.00 in fee waivers, I'm also trying to maximize the payout to HtN for the contest.
When I took over the site just over 4 years ago (wow) I had grand plans to reinvigorate ad sales, kickoff merch and all sorts of little things to keep the site going. Welp, that hasn't exactly happened the way I wanted it to. Banner ad sales are down everywhere and the types of films we like to give love to have no budget for such things. However, filmmakers and low-key distributors should email me with a budget for ad sales and know I'm willing to work with them! We have a top banner spot available and a less expensive middle of the page slot which is even cheaper.
Filmmakers can help support HtN by sending fellow filmmakers to us for support as well as by checking out the (also incredibly affordable) crowdfunding widget at the top right of our front page. That's basically the least expensive front-page advertising you will find on the web! Also, let filmmakers who have shortfilms know about our contest.
Readers can jump in on our Patreon page and show some love and also, retweets and reposting to Facebook always keeps us on people's screens. I'm proud I/we haven't resorted to annoying pop-ups or ads that don't fit with the vision for the site but I also feel bad about the amount of money the site makes and in the darkest of times, often have that existential readers dilemma that makes me wonder if anyone is out there.
Yet, when times get dark for good ole HtN, I get a nice, inspiring boost whenever we run a short film contest because hot damn, there's some incredibly talented filmmakers out there and many of them who enter our contest are either just starting out or have a very limited set of projects thus far. It's truly inspiring.
Before we get to the winner and runner-up for the winter 2019 short film contest, I want to give a huge THANK YOU to our supporting film festivals that offered up a fee waiver for our winners. They include…
IFFBoston, Maryland Film Festival,  Oak Cliff Film Fest, St. Cloud Film Fest,  Julien Dubuque International Film Festival,  Oxford Film Fest, Sun Valley Film Festival , Dallas Video Fest, Austin Film Festival , Bend Film Festival , Indie Memphis, Montclair Film Festival. Montana International Film Festival and the San Diego International Film Festival
And let us not forget this epic jury! Great job all y'all!
Amy Nicholson has been a beloved staple on the film festival circuit with her quirky yet moving docs Zipper and Pickle.
Nick Singer  is the winner of our fall '18 contest with his truly FANTASTIC short film, Stella for Star. It'll be coming soon to a film festival near you!
Noah Segan is the actor who, if you didn't already know him as "Kid Blue" from Rian Johnson's outstanding Looper you will this November as he stars in Johnson's non-Star Wars film Knives Out which hits theaters this November.
Now, for the winners…
Runner-Up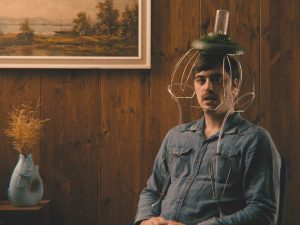 (Directed by Konstantin Enste, 1 minute, 33 seconds)
Yes, you read that correctly. Konstantin Enste's Living with the Never Mind is one minute and 33 seconds long. Words tha were bandied about amongst the jury were "stylized," "economical" and "weird." All of which fit perfectly. One comment from juror Nick Singer that stuck with me was "Living with the Never Mind is something I'll keep thinking about because I don't fully understand it" and, I agree. For such an odd and short film, it's incredibly evocative and deep which is no small feat in any short film, let alone such a singular one. Noah Segan also chimed in astutely saying the film "was so effective in its tightness and consistency. In its incredibly short run-time, every aspect felt deliberate, concise and effective. There's no loose screws, it's incredibly lean and doesn't lose anything in the process."
I think the film lives on Vimeo so click this link and enjoy!
Winner
(Directed by Emilie McDonald and Bruce Smolanoff , 13 mins, 11 seconds)
In writing this, I was honestly taken aback noticing Emilie McDonald's fully realized short film Churros is only slightly over 13 minutes as the film is so densely packed with character development, drama, tension and conundrum, I had it bumping up against the 20 minute time limit in my mind. Now I'm even more blown away by our winter winner!
In the film, (produced by Lindsey Cordero who just won the John Cassavetes award at the Independent Spirit Awards for En El Septimo Dia as well as Natalie Johnson,  Janice Erlbaum and Matt Grady, former shorts contest juror from the awesome Factory 25) we meet Jo-Jo, a 15 year-old Mexican-American boy who lives with his mother who sells churros on the streets of Brooklyn in order to pay the bills for him and his young sister. Jo-Jo takes refuge from the challenges in life by breakdancing with a local youth group but local gang member is trying to get Jo-Jo to join up, deal drugs and make a lot more cash then his hard working mom.
Juror Segan was taken by Churros due to it's truly outstanding editing  (props to Shari Berman and Armando Croda) and added that he"appreciated that given its limitations (locations, larger cast, longer narrative), it maintained a productive rhythm." Singer agreed and said the film is "striving for the most and achieves the most" which is a really nice way to show just how "complete" the film is for such a short run time. I felt that Churros not only created a world where I felt the characters live on but I'd also be interested in revisting Jo-Jo on his journey through life. In short, Churros is just a solid effort, one you can watch now for one week right here.
That's all for the winter contest. Stay tuned for a quick turnaround for the winter contest as well!
Like what you see here on Hammer to Nail? Why not pay just $1.00 per month to help keep us going?
– Don R. Lewis (@ThatDonLewis)