THE YEAR BETWEEN Trailer: Alex Heller and Company Shine in Edgy & Personal Dramedy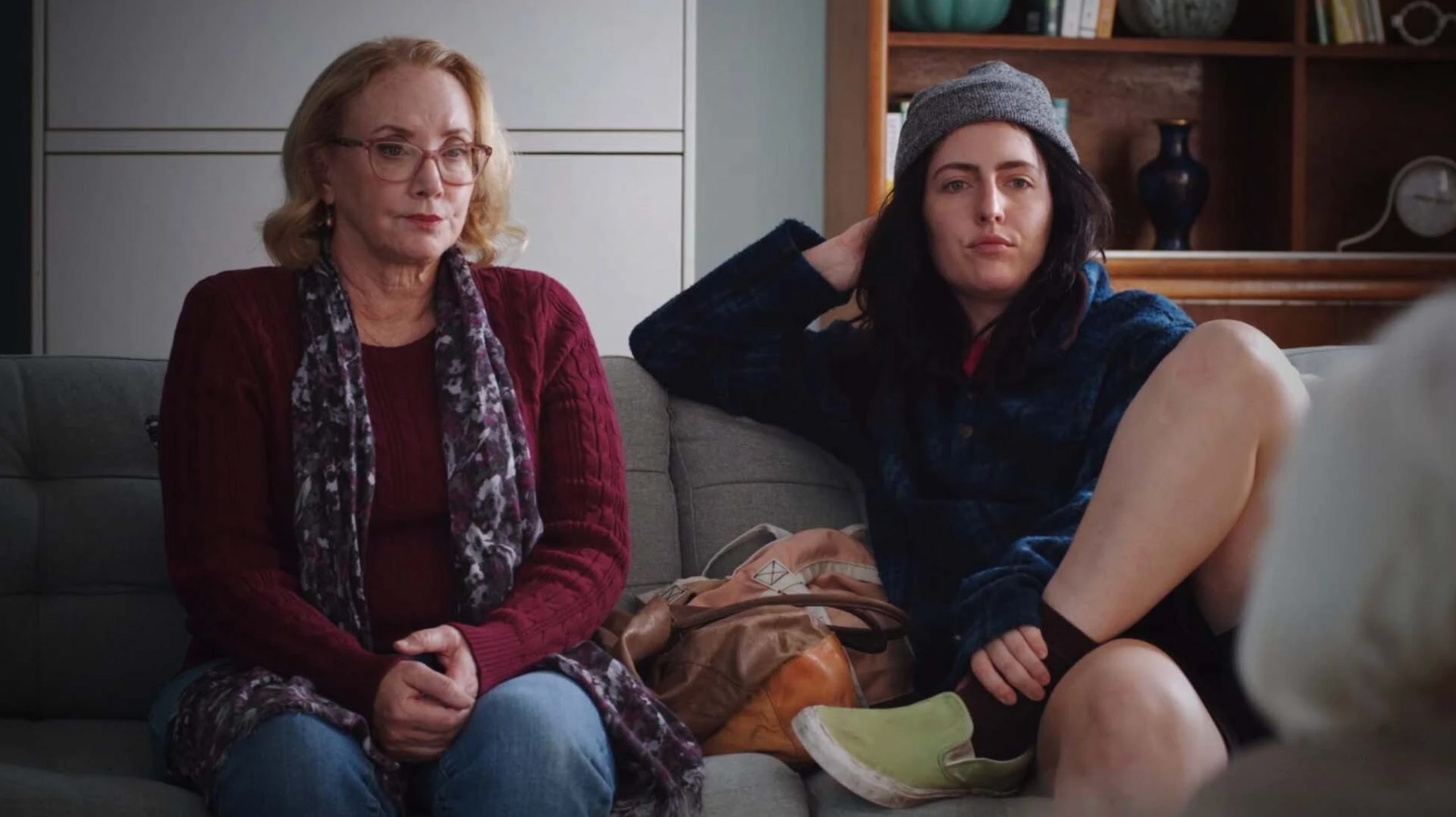 One breakout filmmaker and performer to look out for this year is Alex Heller. Her debut film The Year Between, which she writes, directs, and stars in, is a dramedy based on her own experiences of living with bipolar disorder. Her on-screen counterpart, Clemence, moves back home after dropping out of college following an episode to a family who wants to help her but seemingly has no idea how to. She is joined by Steve Buscemi and J. Smith-Cameron (Succession) who play her parents (with differing approaches to the situation), and Wyatt Oleff (It) and Emily Robinson (Eighth Grade) as her fed-up younger siblings. The film had its world premiere at last year's Tribeca Film Festival where it played to a warm and ecstatic audience reception. Gravitas Ventures will release it in select theaters and on demand Friday, March 3.
In his review from Tribeca, Editor-at-Large Matt Delman wrote "Though the film shares some tropes with its stunted young adult film festival predecessors, a better comparison would be to Greta Gerwig's Lady Bird, which revolved around the family dynamics of a young woman's normally abnormal behavior. J. Smith Cameron's terrific performance as Clemence's mom is up there with Laurie Metcalf on the no-BS-meter. She kills it… Like [Greta] Gerwig, Heller has a strong voice that comes through in her script and in her acting. Maybe because that voice is very, very loud. Better get used to it, because we will surely be hearing from Heller again… Buscemi knows how to sweeten a simple scene, and luckily he is not at all underused here. Heller makes the most of all the roles, giving depth to the supporting characters in ways that many comedies skimp on. The Year Between is the type of breakout success one hopes for as an emerging talent like Heller, a filmmaker who demands your attention."
Here's an official synopsis:
Inspired by true events, college sophomore Clemence Miller is coming home to the suburbs and a bedroom in her family's basement. After dropping out of school with a newly diagnosed mental illness, she now faces the challenges of bipolar disorder, the responsibilities of adulthood, and her damaged relationships with family and friends. Clemence struggles to figure out what it means to heal without driving everyone around her… well, crazy. As if reckoning with everything and everyone she has taken for granted wasn't enough, Clemence has to wrestle with the thought that on top of it all, she might also just have a really bad personality.
Watch the trailer below: