THE UNKNOWN COUNTRY Trailer: Lily Gladstone Finds Connection on the Road Through Modern America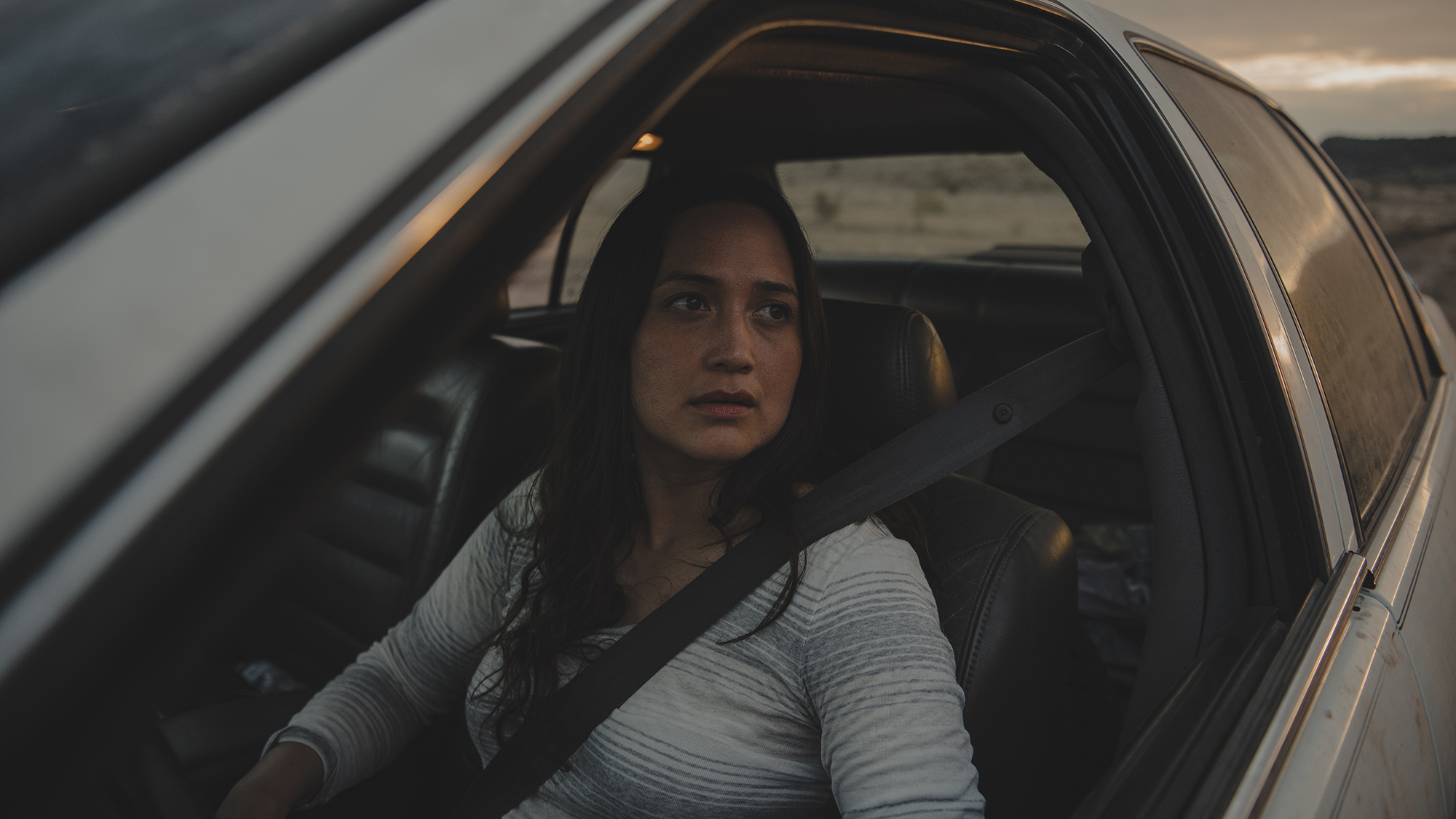 This seems to be the year for Lily Gladstone to shine. She delivered one of the best performances of this year's Sundance in Fancy Dance, and has already gotten tremendous praise for her role in Martin Scorcese's Killers of the Flower Moon. Now, her newest film which is one of last year's festival darlings is now finally getting its U.S. release.
Writer-director Morrisa Maltz's The Unknown Country premiered at SXSW last year to wide praise. Gladstone, who has a story credit on the film, stars as a young woman who after the loss of her grandmother goes on a lonely road trip through the American Midwest to reunite with her estranged Oglala Lakota family. Along the way, she meets and bonds with various strangers who are just as part of the landscapes as the mountains and roads. It also stars Raymond Lee, Richard Ray Whitman, Lainey Bearkiller Shangreaux, Devin Shangreaux, Jazmine Bearkiller Shangreaux, Pam Richter, Scott Stample, Dale Leander Toller, Florence R. Perrin, and Teresa Boyd. Music Box Films will release in on July 28 at NYC's Quad Cinema and LA's Nuart Theatre before expanding.
In his review from SXSW, Christopher Reed wrote "[The Unknown Country] is an object of exquisite visual beauty. That is no doubt due to the fine talents of cinematographer Andrew Hajek, but also to Maltz's attention to detail and willingness to allow the equally moving landscapes of face and terrain ample room to breathe. Whether she turns her lens on her cast or the spaces that surround them, Maltz is determined to tell a grand fable subtly camouflaged by everyday concerns. In this latest movie, a hybrid of documentary and narrative techniques, Maltz and company explore the vastness of mind and memory, body and soul. Much may remain unknown, but quite a lot is familiar… Welcome to The Unknown Country. You may never want to leave."
Here's the official synopsis:
Reeling from a devastating loss, Tana (Lily Gladstone) is pulled back into the world by an unexpected invitation to her cousin's wedding. She packs up her late grandmother's Cadillac and hits the open road, driving from her home in Minnesota to South Dakota. After reconnecting with her Oglala Lakota family, Tana sets off to retrace a surreal journey that her grandmother took decades ago, searching for the spot captured in an old family photograph. As she travels, Tana finds connection in the stories of everyday people who've settled down far off the main roads including Isaac (Raymond Lee), who provides a pivotal clue to understanding the lost location that could cultivate closure.
See the trailer and poster below. Opening in NY & LA on July 28, and will expand thereafter.