PEARL Trailer: Mia Goth Takes The Lead Again in Ti West's 'X' Prequel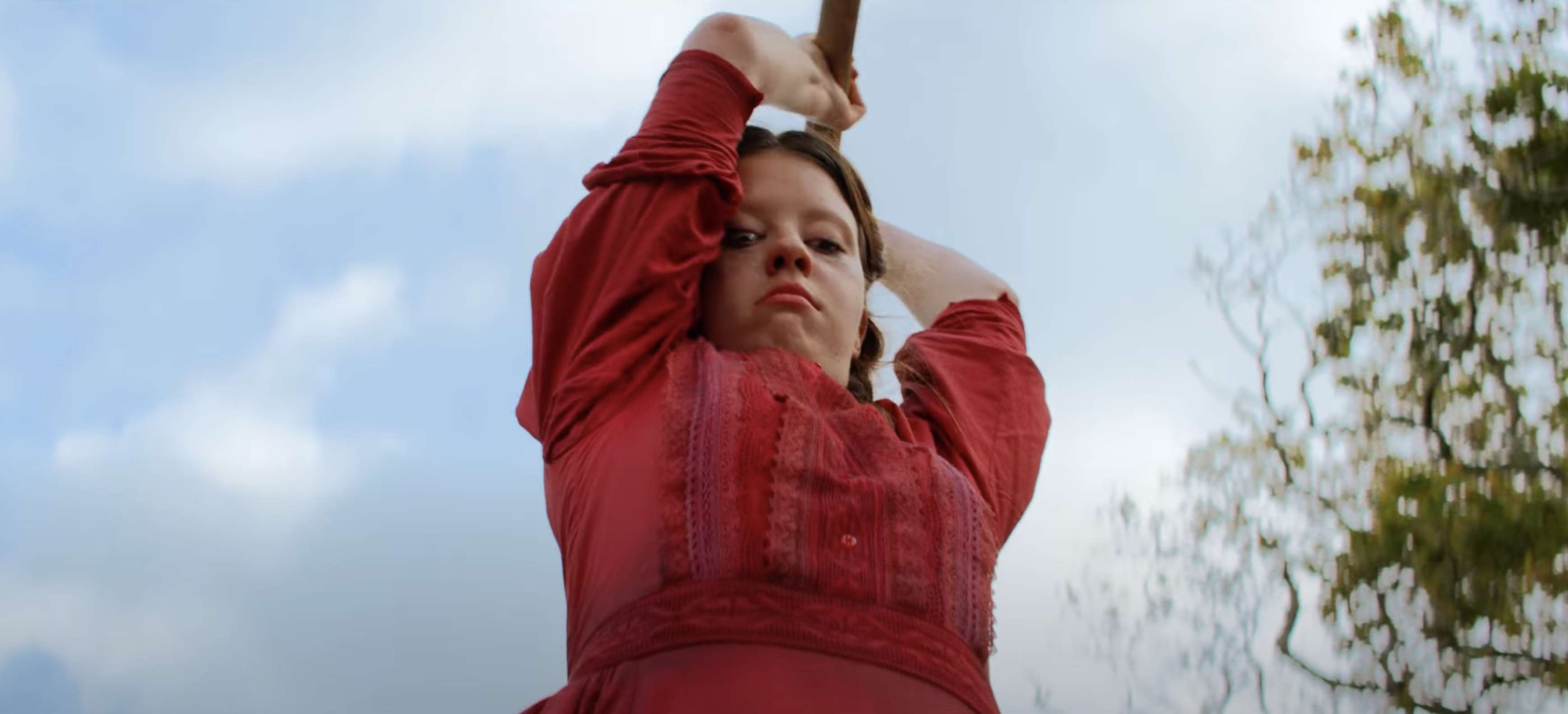 One slasher film that made a blast earlier this year was writer-director Ti West's X. Set in Texas in the 1970s, it centered on an adult film crew terrorized by an elderly farmer and his sex-starved, murderous wife, Pearl, played by Mia Goth in a dual role. Now, Goth is reprising her role in a prequel that takes her character back to post-WWII Texas during her burgeoning psychopathy. West returns to direct from a script he co-wrote with Goth and apparently was shot right after X wrapped.
The film also stars David Corenswet, Tandi Wright, Matthew Sunderland, and Emma Jenkins-Purro. The prequel will center on Pearl's early life on the farm as pent-up sexual frustration, a desire for stardom, and familial oppression set the stage for her first massacre. Eliot Rocket returns as cinematographer, along with production designer Tom Hammock and costume designer Malgosia Turzanska. Goth serves as executive producer alongside X costar Scott "Kid Cudi" Mescudi and Sam Levinson. West is also planning a third film in the Ti West Cinematic Universe set in the 80s, presumably after the events of X.
A24 will release Pearl in theaters September 16. See the trailer and poster below.