NO BEARS Trailer: Jafar Panahi's Latest Addresses Filmmaking & Oppression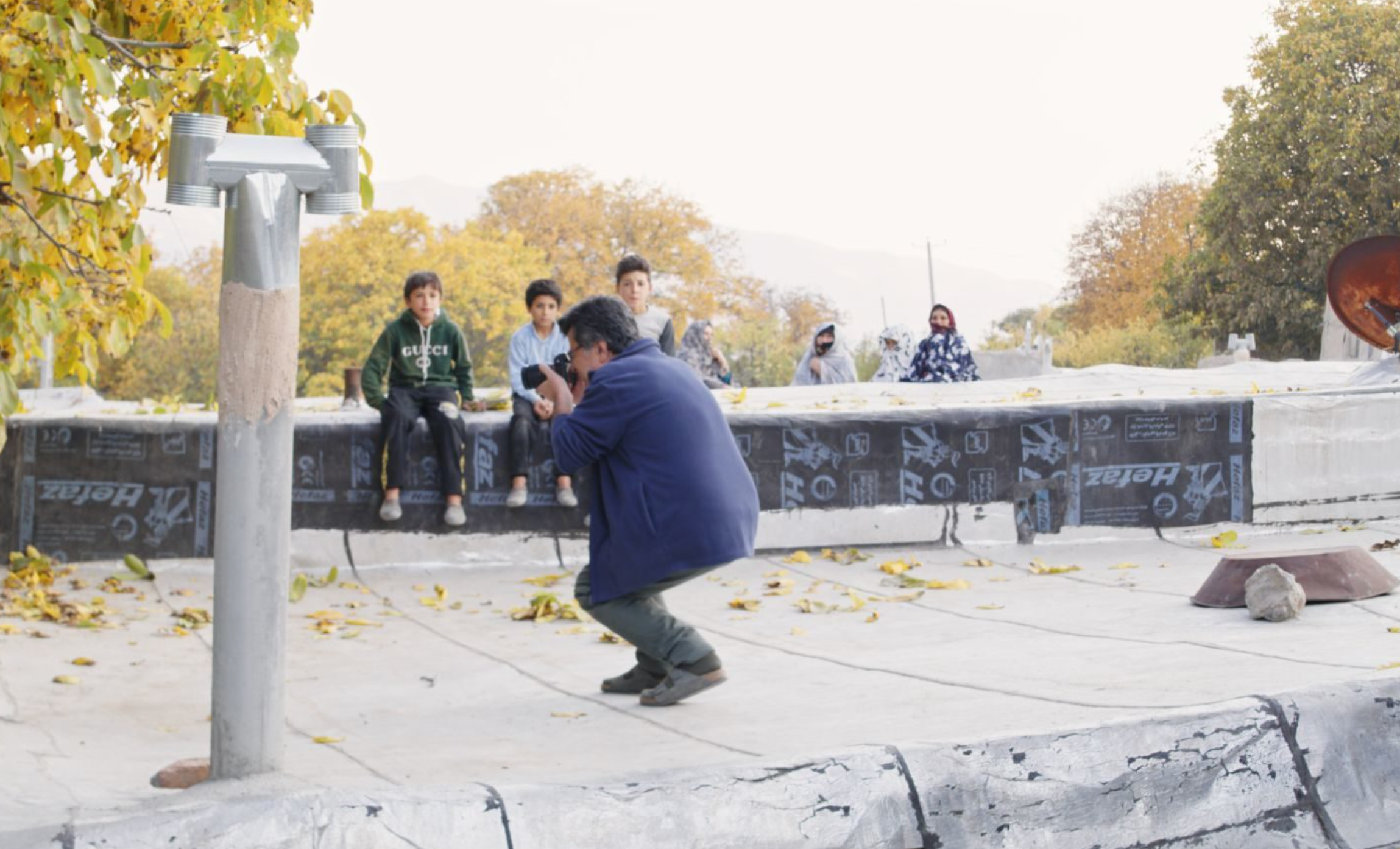 Back in July, legendary Iranian filmmaker Jafar Panahi was arrested for protesting the arrest and imprisonment of his fellow filmmakers and was later sentenced to six years in prison. A few months after his arrest, his newest film No Bears made its world premiere at the Venice Film Festival where it won the Special Jury Prize Award. His satire also made stops at the Toronto International Film Festival and the New York Film Festival. For the past three decades, the defiant writer-director has made some of the boldest films that have addressed his country's problems, and given its recent turmoil, there is a higher sense of urgency surrounding this film. Sideshow and Janus Films have now released a trailer for No Bears, which comes out this Friday in NY.
No Bears was recently featured on HtN's Best Films of 2022 list. M.J. O'Toole wrote "Iran's recent political turmoil has given [Panahi's] latest complex work a heightened impact… This brilliantly tragic satire blurs the line between reality and fiction as it explores the lives of individuals (the director included) who are oppressed by the cultural and political limitations of their home country. In No Bears, Panahi bravely depicts the stakes he has faced with humor, wit, and self-awareness. Even in the midst of his incarceration, he is still making his voice heard."
Here's an official synopsis:
One of the world's great cinematic artists, Jafar Panahi has been carefully crafting self-reflexive works about artistic, personal, and political freedom for the past three decades, despite his oppression at the hands of the Iranian government. Now, as the international film community vehemently denounces his summer 2022 arrest and continued imprisonment for his vocal support of a fellow artist's independence, Panahi has gifted us all with a new virtuosic sleight-of-hand. In NO BEARS, as in many of his recent titles, Panahi plays a fictionalized version of himself, in this case, relocated to a rural border town to remotely direct a new film in nearby Turkey – the story of which comes to sharply mirror disturbing events that begin to occur around him. As he struggles to complete his film, Panahi finds himself thrust in the middle of a local scandal, confronting the opposing pulls of tradition and progress, city and country, belief and evidence, and the universal desire to reject oppression.
Watch the U.S. trailer below. Opening in NYC on December 23, LA on January 13