MONA LISA AND THE BLOOD MOON Trailer: Ana Lily Amirpour Returns with a New Mind-Bending Thriller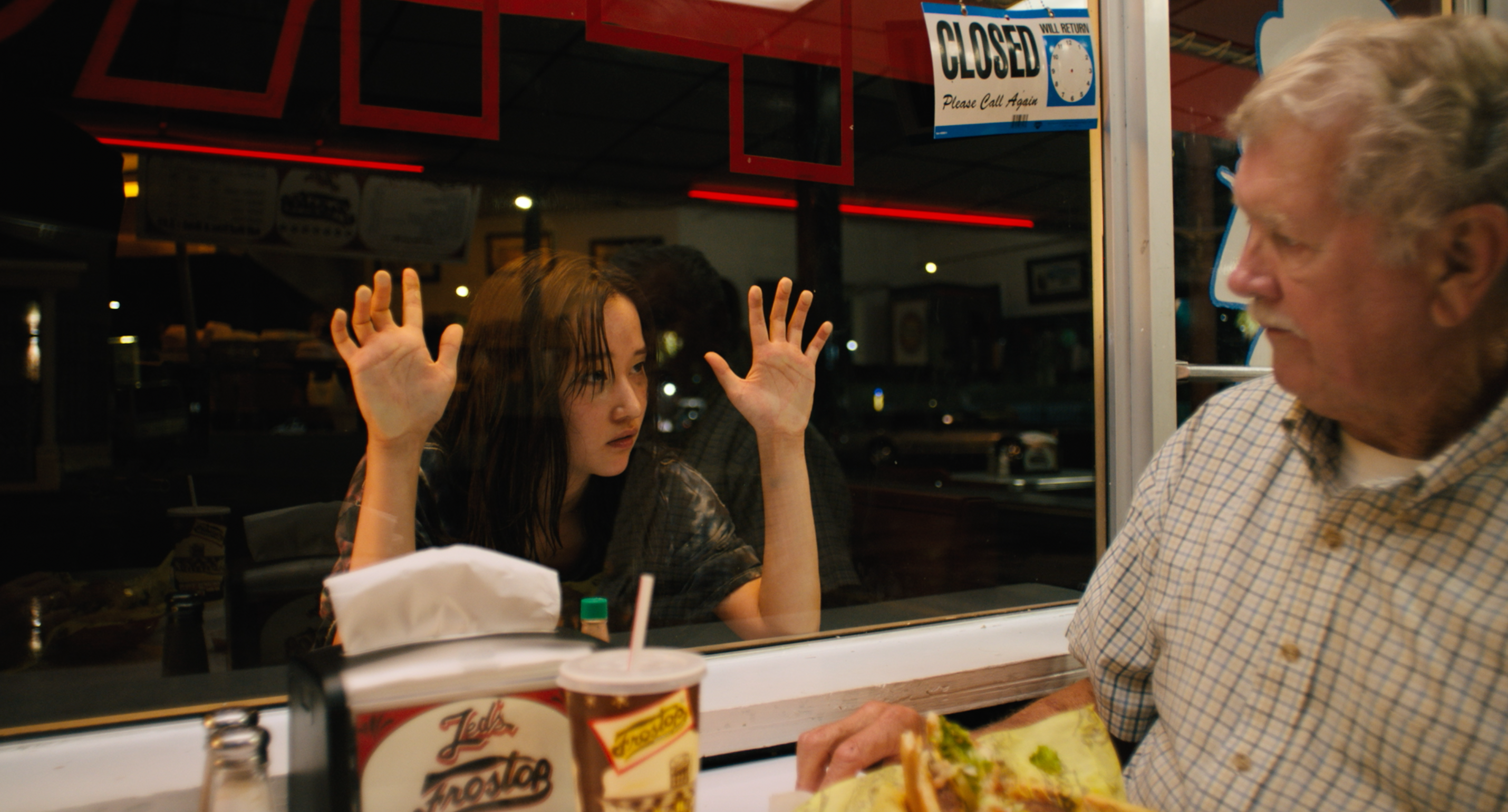 As the Venice Film Festival is around the corner, one film that premiered at last year's festival will finally get released next month. Writer-director Ana Lily Amirpour (A Girl Walks Home Alone At Night; The Bad Batch) returns with a new thriller that blurs the line between fantasy and reality. Mona Lisa and the Blood Moon is a sci-fi thriller set on the neon-lit streets of New Orleans with its share of unusual colorful characters and quiet, yet mind-blowing thrills that Amirpour is known for. Korean actress Jun Jong-seo, who broke out in Lee Chang-dong's sensational Burning, makes her English-language debut as the titular character who is an escaped mental patient with a dangerous secret. It also stars Kate Hudson, Craig Robinson, Ed Skrein, and Even Whitten. Hereditary and Midsommar cinematographer Pawel Pogorzelski serves as the film's DP.
Here's an official synopsis:
Kate Hudson and Jun Jong Seo star in this mind-bending thriller from visionary director Ana Lily Amirpour (A Girl Walks Home Alone At Night). When a struggling single mother (Hudson) befriends a mysterious mental institute escapee with supernatural powers (Jong Seo), she sees a lucrative opportunity to make some fast cash. But when they draw the attention of a detective (Craig Robinson), their luck starts to run out as the cops close in on their crime spree.
See the trailer below for Mona Lisa and the Blood Moon. Saban Films will release it in theaters and on VOD September 30.