I LOVE MY DAD Teaser Trailer: A Father Catfishes His Son in Time for Father's Day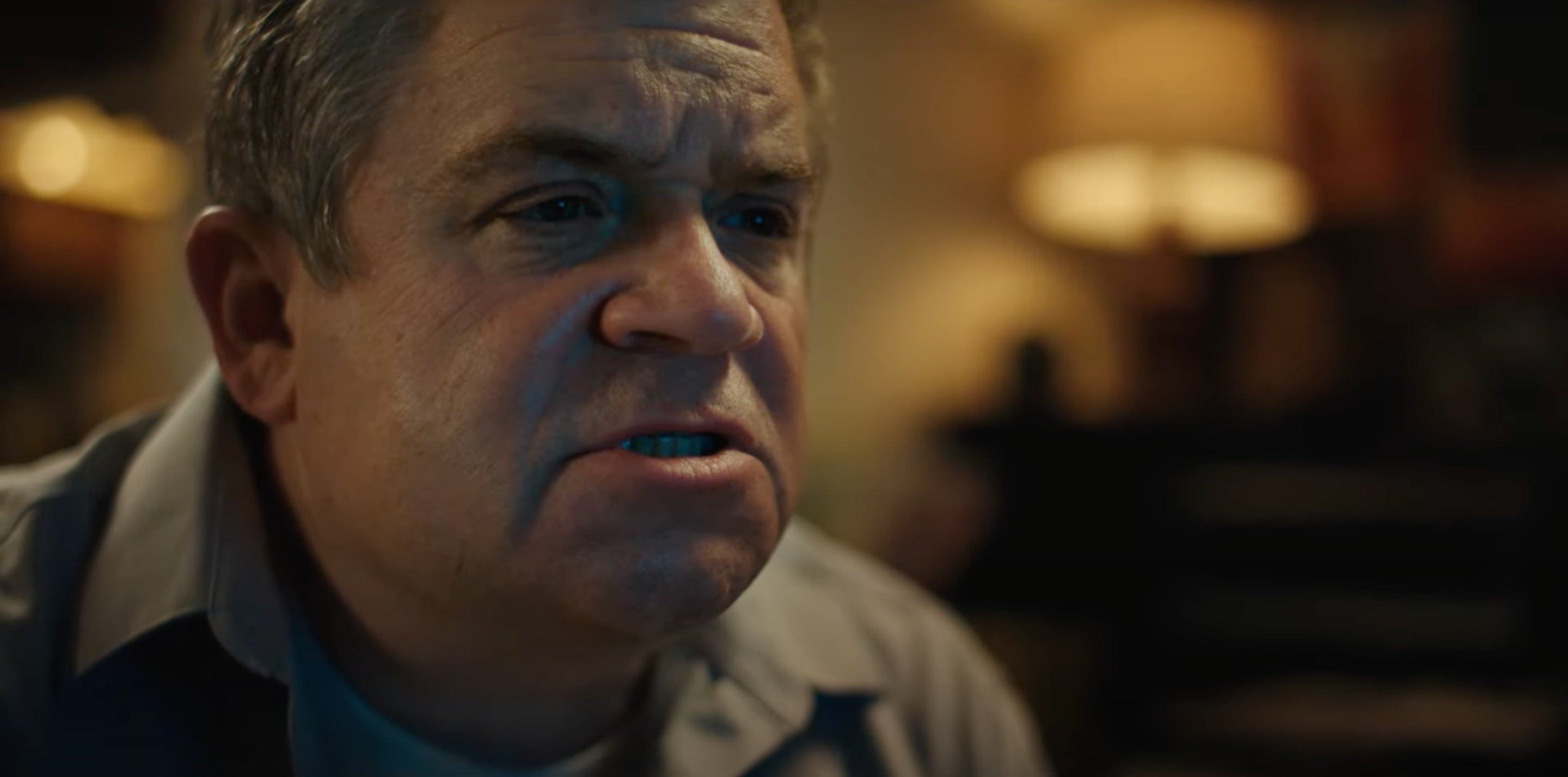 One film that stood out to audiences at this year's SXSW was writer/director James Morosini's I LOVE MY DAD. Winner of both the Narrative Grand Jury Award and the Narrative Audience Award, Morosini's semi-autobiographical film stars himself and Patton Oswalt as a son and father whose relationship takes an unusual turn when one catfishes the other with the purpose of reconnection. Magnolia Pictures picked up the film shortly after the festival and has set it for an August 5th theatrical release, followed by an August 12th launch On-Demand. And just in time for Father's Day this weekend, they have released a first-look teaser.
Here's an official synopsis:
Inspired by writer, director, and star James Morosini's true-life experience, I LOVE MY DAD follows Chuck (Patton Oswalt), a hopelessly estranged father who desperately wants to reconnect with his troubled son, Franklin (Morosini). Blocked on social media and concerned for his son's life, Chuck impersonates a waitress online and starts checking in with Franklin. But things begin to spiral when Franklin falls for this imaginary girl (Claudia Sulewski) and wants nothing more than to meet her in person, as Chuck has inadvertently catfished his own son. A thrilling comedy with an unexpected twist, I LOVE MY DAD also stars Rachel Dratch, Lil Rel Howery, Amy Landecker, and Ricky Velez.
In her review from SXSW, HtN's own Melanie Addington wrote, "What Morosini has done is take a cringeworthy story and turn it into a beautiful cinematic experience… I Love My Dad is one of those films that reminds us that sometimes making a movie can be more helpful than therapy. Watching one too can remind us to laugh at some of the weirdest things that humans do. It is certainly better than crying, or fighting about it."
Check out the teaser trailer below: