HOLY SPIDER Trailer: The Hunt For A Serial Killer Is On in Cannes Winner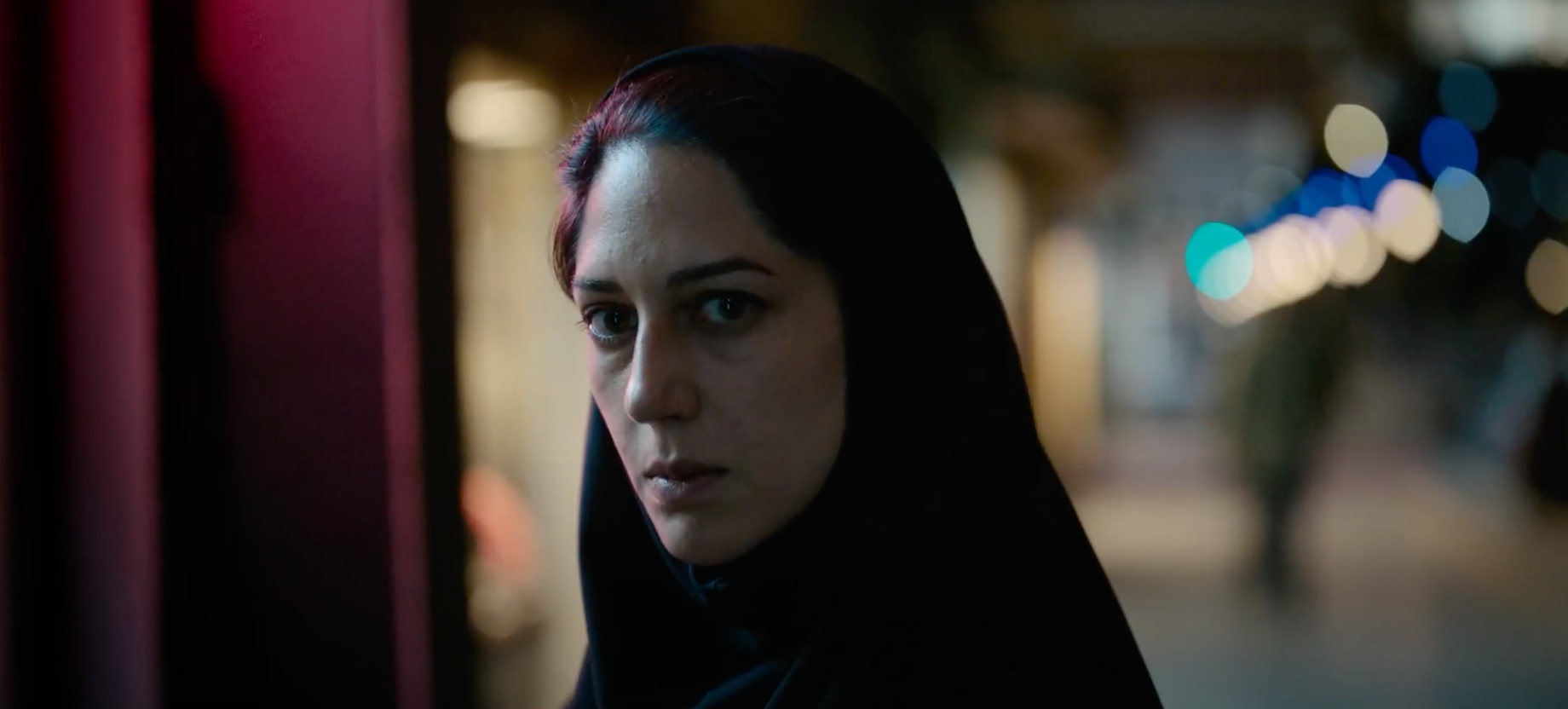 After shocking audiences with his dark & bizarre fairytale Border, Danish-Iranian filmmaker Ali Abbasi turns to his Iranian roots for his newest thriller which is inspired by a terrifying true story. Holy Spider centers on the hunt for the serial killer known as the "Spider Killer," who murdered over a dozen women over the belief that it was his god-given duty to cleanse society of "immoral and corrupt" sex workers. Zar Amir Ebrahimi's performance as a female journalist investigating the murders earned her the Best Actress award from Cannes this year. Abbasi recently won Best Director out of Fantastic Fest. Utopia has now released a U.S. trailer for the official Danish Oscar submission. It will arrive in theaters on October 28.
Here's an official synopsis:
Female journalist Rahimi (Zar Amir Ebrahimi) travels to the Iranian holy city of Mashhad to investigate a serial killer who believes he is doing the work of God, cleansing the streets of sinners by murdering sex workers. As the body count mounts and Rahimi draws closer to exposing his crimes, the opportunity for justice grows harder to attain as the 'Spider Killer' is embraced by many as a hero. Based on the horrific true story of serial killer Saeed Hanaei, acclaimed writer-director Ali Abbasi (Border) unveils a gripping crime thriller and a daring indictment of a society in which rough justice is routinely a fact of life.
In his review from TIFF, HtN's own Jack Schenker said "Ali Abbasi's latest Holy Spider grabs you by the throat and never lets go. It's not a horror movie, but it is one of the most terrifying movies I've seen. When it is revealed at the end of the film that it is a true story, I was utterly shocked and disgusted… This is a serial killer thriller like Zodiac or Silence of The Lambs, but even more brutal and harder to sit through. It would be impossible to mistake Holy Spider as something that is enjoyable. This is a film that is sure to make you sick to your stomach and so angry you want to do something about it. The film should be seen by anyone who can handle it because it is an important story that you would not hear of otherwise, although, I can assure you I will not be returning to this one."
Watch the U.S. trailer below.