FINAL CUT Trailer: Michel Hazanavicius Returns With a Bloody Filmmaking Satire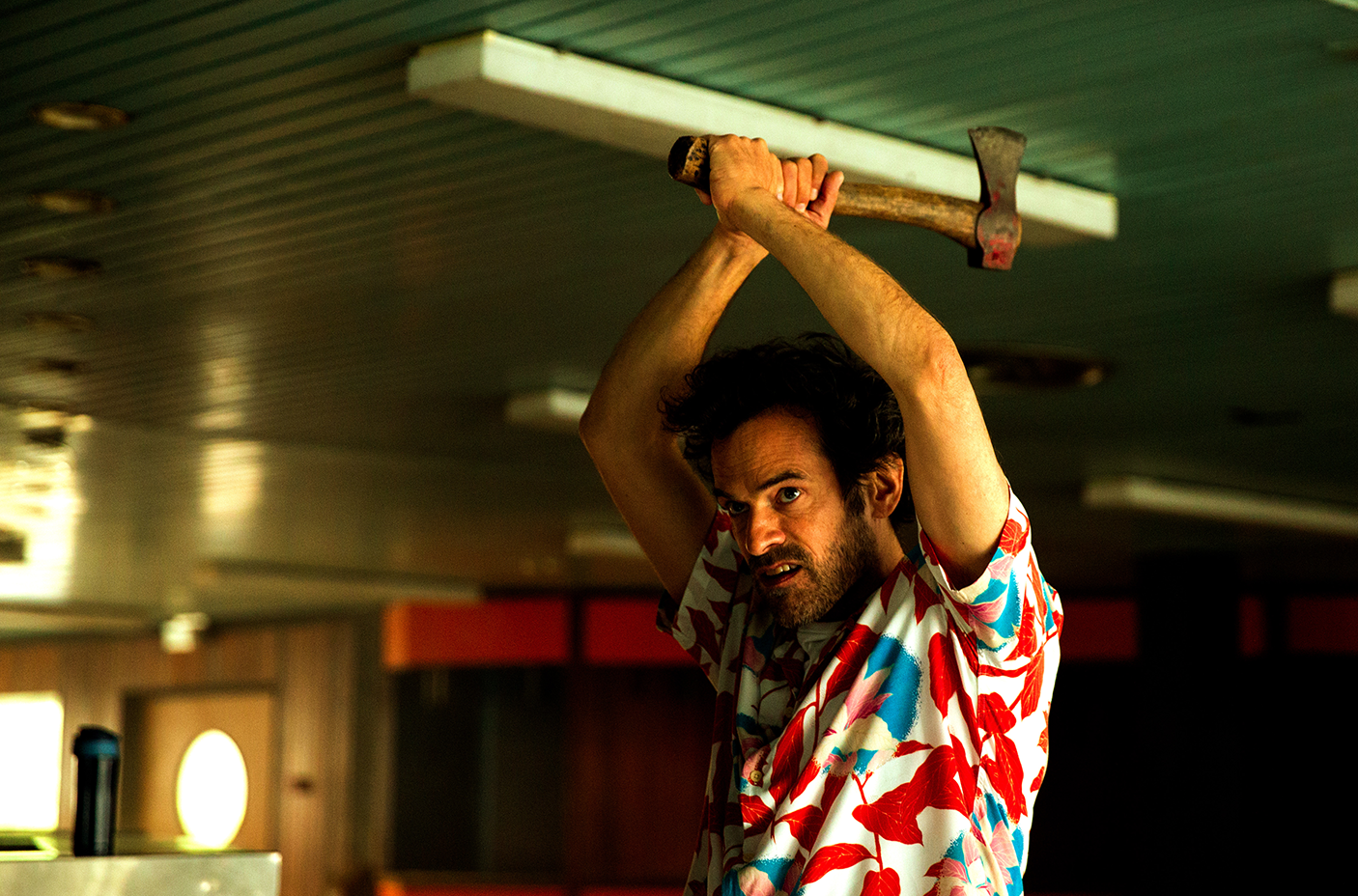 Oscar-winning director Michel Hazanavicius is definitely someone with eclectic taste. Unlike his silent film-era Best Picture winner The Artist, his newest venture brings the noise and carnage.
Final Cut was introduced to audiences a few years ago when it opened the 2021 Cannes Film Festival, giving moviegoers a hell of a fun time. It will now be finally released stateside this summer after having its North American premiere at the Tribeca Film Festival. The film stars French megastars Romain Duris and Berenice Bejo as an ambitious director and an unhinged actress, respectively, trying to make a low-budget zombie flick. The production soon goes sideways as members of the cast and crew start turning into the undead themselves, blurring the line(s) between reality and filmmaking. It is a remake of the 2017 Japanese comedy One Cut of the Dead by Shin'ichirô Ueda. Kino Lorber has released the official U.S. trailer ahead of its July release.
In his review from Tribeca, Chris Reed wrote "Final Cut offers up one hell of a good time. How much of that is the result of director Michel Hazanavicius's own skill and how much the result of merely copying previous genius is for someone else to decide. But for this critic, the point is currently moot and the creative zaniness on display provides a wealth of cinematic treasure well worth savoring… At its most basic level, Final Cut is about the joy of artistic creation, and how seemingly futile exercises can lead to profound catharses… By the end, Hazanivicius has more than justified our own commitment to the process, delivering laughs galore amid the copious gore. There is also an essential sweetness throughout that proves remarkably endearing. These walking corpses are full of life."
Here's the official synopsis:
The opening night selection of last year's Cannes Film Festival was this wacky horror comedy, a remake of Shin'ichirô Ueda's cult hit One Cut of the Dead. It follows a director (Romain Duris, L'Auberge Espagnole) making a live, single-take, low-budget zombie flick in which the cast and crew, one by one, actually turn into zombies. Oscar® winner Michel Hazanavicius (The Artist) milks the film's hilarious and meta-to-the-max premise for all it's worth, while also crafting a sly love letter to the art of filmmaking. What's on screen unfolds in typical cheesy B-movie fashion, while the off-screen hijinks offer a celebration of the unpredictable and collaborative nature of film sets. Featuring a hysterically unhinged turn by Oscar® nominee Berenice Bejo (The Artist) and serving up blood-soaked high farce par excellence, Final Cut revels in its affectionate embrace of goofy genre fun.
See the U.S. trailer and poster below. In theaters July 14.