EMILY THE CRIMINAL Trailer: Aubrey Plaza Gets In Over Her Head in Sundance Thriller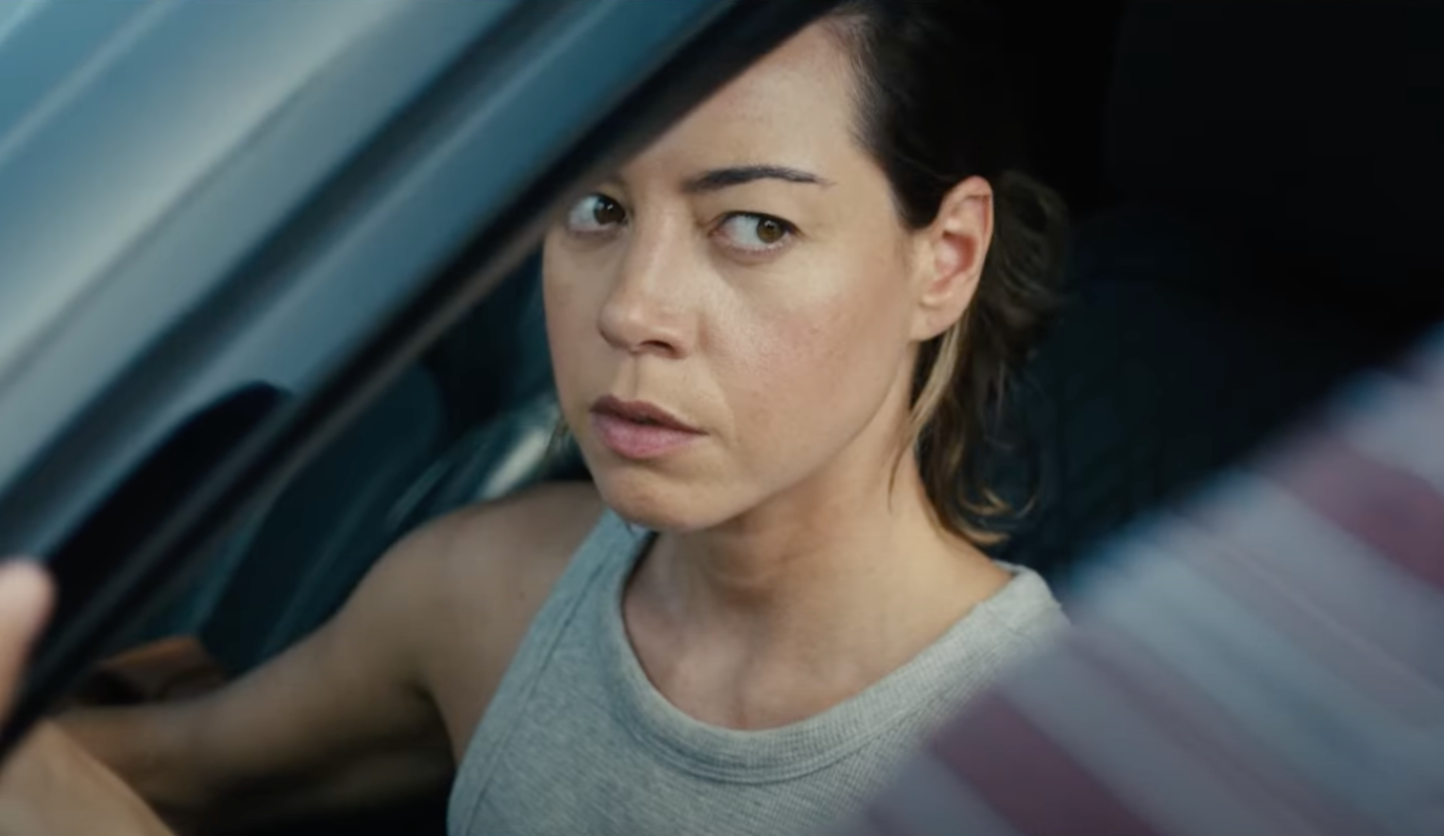 America's favorite indie mean queen has gone from dishing out solid burns to pulling off dangerous scams. Aubrey Plaza made waves at this year's Sundance Film Festival for her performance in writer/director John Patton Ford's feature debut, Emily the Criminal. In this edge-of-your-seat thriller, Plaza stars as a struggling young woman burdened with increasing student debt who gets an opportunity from Theo Rossi's middleman to take part in an ongoing scam operation. Roadside Attractions and Vertical Entertainment will release the film in theaters August 12. It also stars Gina Gershon, Megalyn Echikunwok, Jonathan Avigdori, and Bernardo Badillo.
Here's an official synopsis:
Emily (Aubrey Plaza) is saddled with student debt and locked out of the job market due to a minor criminal record. Desperate for income, she takes a shady gig as a "dummy shopper," buying goods with stolen credit cards supplied by a handsome and charismatic middleman named Youcef (Theo Rossi). Faced with a series of dead-end job interviews, Emily soon finds herself seduced by the quick cash and illicit thrills of black-market capitalism, and increasingly interested in her mentor Youcef. Together, they hatch a plan to bring their business to the next level in Los Angeles.
In her review from Sundance, HtN's own Melanie Addington wrote, "With indie film darling Aubrey Plaza as the star, Emily the Criminal, takes an average setup and is elevated by her performance… With steady pacing, the film carries you through to the end with increased action and decent character development. While the general message is a searing rebuke of the current state of our economy, really the old adage of no honor amongst thieves is what shines through… As the character that leads us into the title explanation, her presence elevates the concept."
Check out the trailer below: