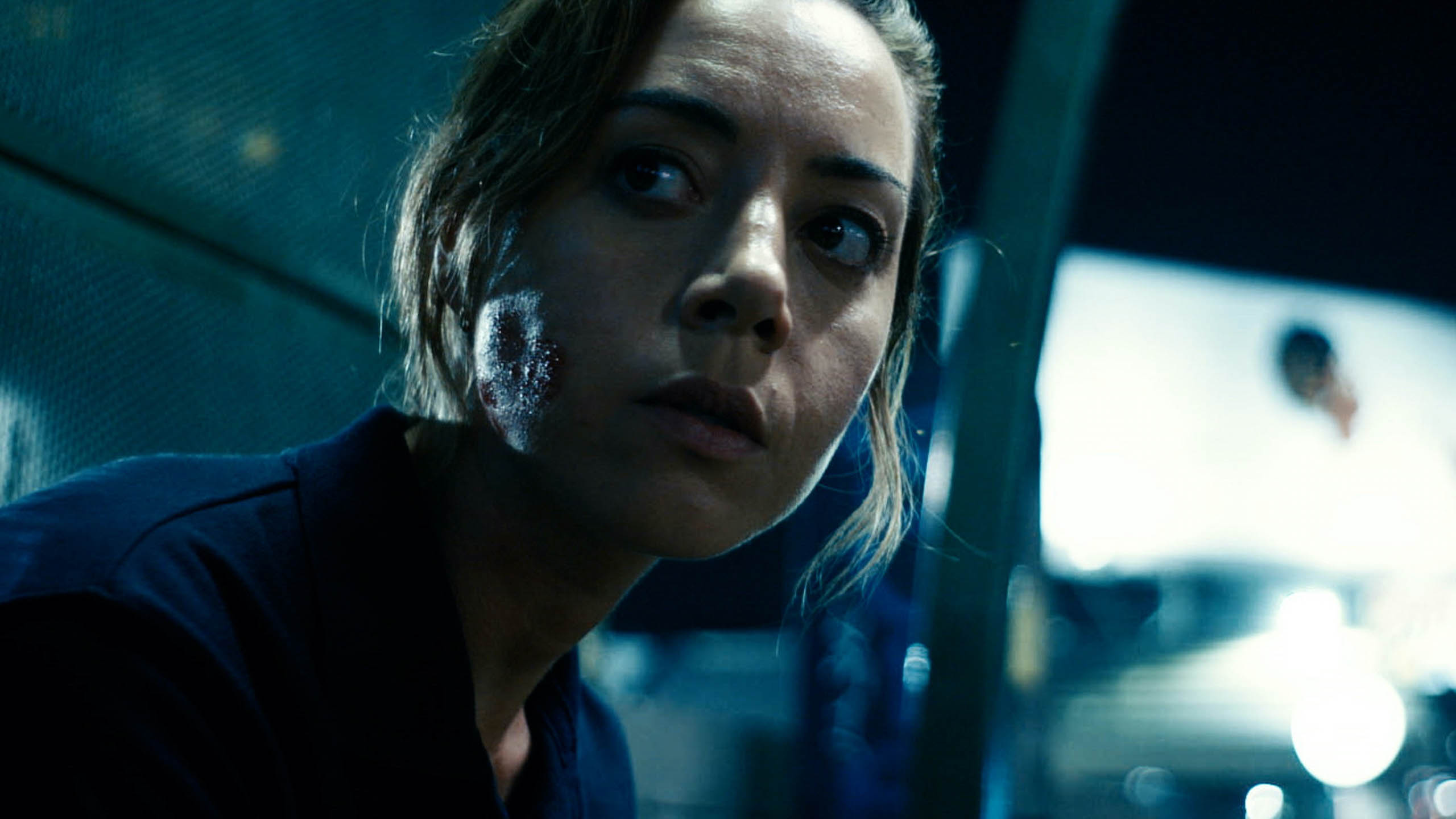 (The 2022 Sundance Film Festival runs January 20-30 all virtually. Check out Melanie Addington's movie review of Emily the Criminal. Like what you see here on Hammer to Nail? Why not pay just $1.00 per month via Patreon to help keep us going?)
With indie film darling Aubrey Plaza as the star, Emily the Criminal, takes an average setup and is elevated by her performance. Due to a minor record, Emily (Plaza) has significant student loan and credit card debt, is stuck in the American nightmare, and can't get a well-paying job to save her life.
In Emily the Criminal, our lead finds herself at a crossroads that, once she enters the path, she can't escape. This is when she meets up with Youcef (Theo Rossi) as she attempts to take over operations for a credit card scam, only to find some pushback from others in the organization. As she deals with the gig economy and is shouted out by her boss and reminded she is an independent contractor, not an employee, she pivots from trying to do the right thing to fighting the system her way.
When an opportunity to get money quickly happens, Emily does not think twice. With steady pacing, the film carries you through to the end with increased action and decent character development. While the general message is a searing rebuke of the current state of our economy, really the old adage of no honor amongst thieves is what shines through.
Some stand out performances from more than just Plaza and Rossi include Megalyn Echikunwoke as Emily's art school friend, Bernardo Badillo as Emily's co-worker who tips her off to the money making scheme, Gina Gershon as a job interviewer and Sheila Korsi, the matriarch of Youcef's family.  As the character that leads us into the title explanation, her presence elevates the concept.
Directed by John Patton Ford, his thesis film, Patrol, also premiered at the Sundance Film Festival in 2010. Plaza was last at Sundance with Black Bear in 2020.
– Melanie Addington (@MelAddington)