CONCRETE UTOPIA Trailer: Residents Fight for Survival in South Korea's Official Oscars Submission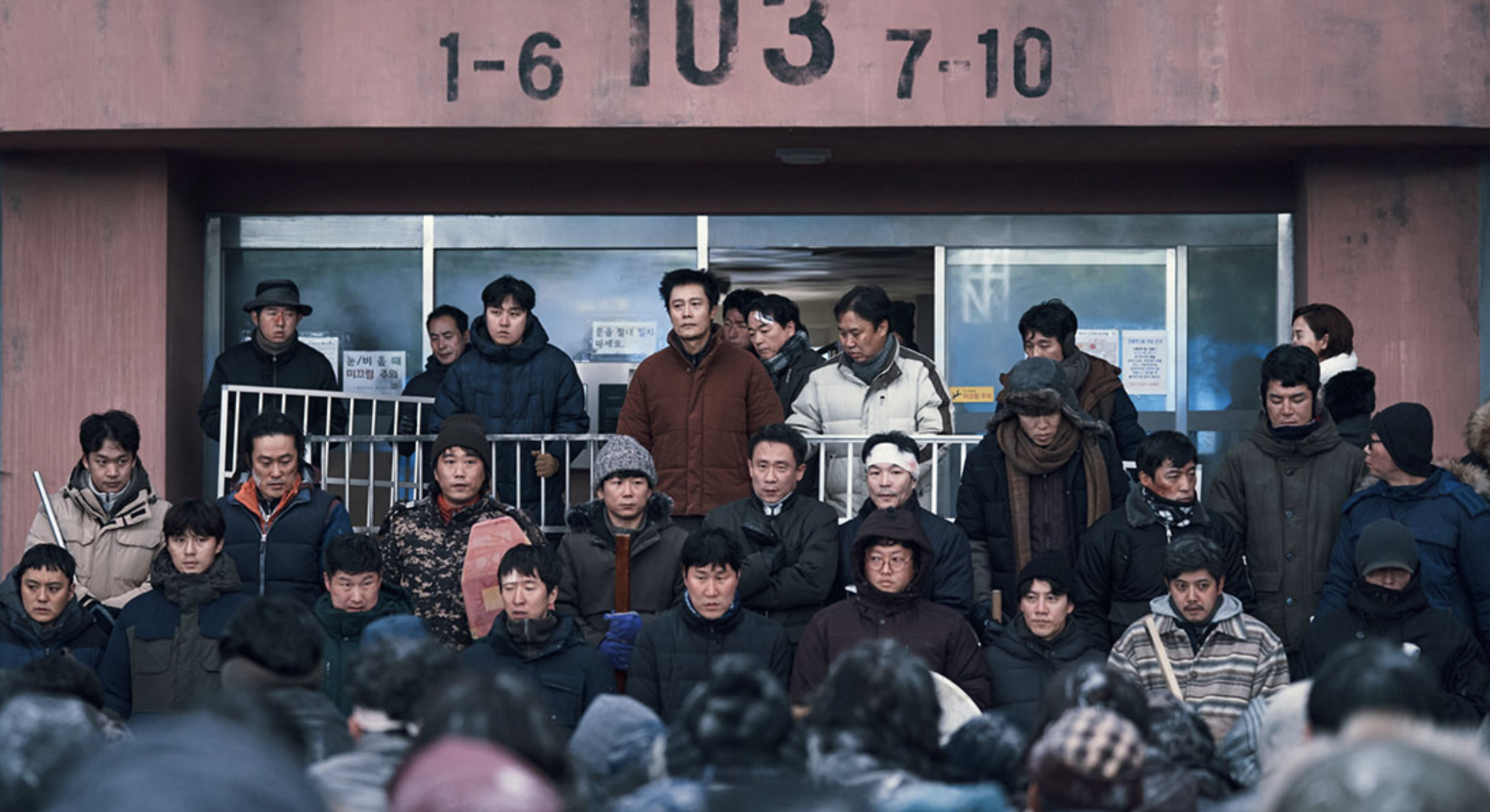 A sensation in its native South Korea, Um Tae-hwa's Concrete Utopia is an earth-shattering (pun intended) look at the lengths people will go to for survival in a broken world. It is set in Seoul ravaged by a massive earthquake that destroys all but one structure: an apartment complex in the middle of the city. It stars Lee Byung-hun (Squid Game, I Saw The Devil), Park Seo-joon (Parasite), and Park Bo-young as residents of the complex trying to navigate a new world and living under tyrannous new authority. It was selected as South Korea's official Oscars submission before its North American premiere at the Toronto International Film Festival where it put many viewers on the edge of their seats. It will open in US theaters this December for its Oscar-qualifying run. 815 Pictures has just released the official U.S. trailer.
Here's the official synopsis:
After a massive earthquake, Seoul has swiftly been reduced to rubble. Everything in the city has collapsed, except for one building. Hwang Gung Apartments remains standing, as it was before that day. When survivors from the outside hear of this, they begin to gather at Hwang Gung Apartments. However, the original residents of the building start to feel threatened. Banding together for the sake of their survival, they elect 'Young-tak' as their Resident Delegate. Under his leadership, they strictly ban entry by outsiders and draw up a new set of Resident Regulations. Thanks to this, in contrast to the hellish nightmare outside, Hwang Gung Apartments stands as a safe and peaceful utopia for its residents. But amidst the continual threats to their survival, unexpected conflicts begin to arise among them…
Concrete Utopia opens in NY & LA on Friday, December 8 before expanding nationwide on December 15. See the trailer and poster below.