CHA CHA REAL SMOOTH Trailer: Dakota Johnson & Cooper Raiff in Bar Mitzvah Comedy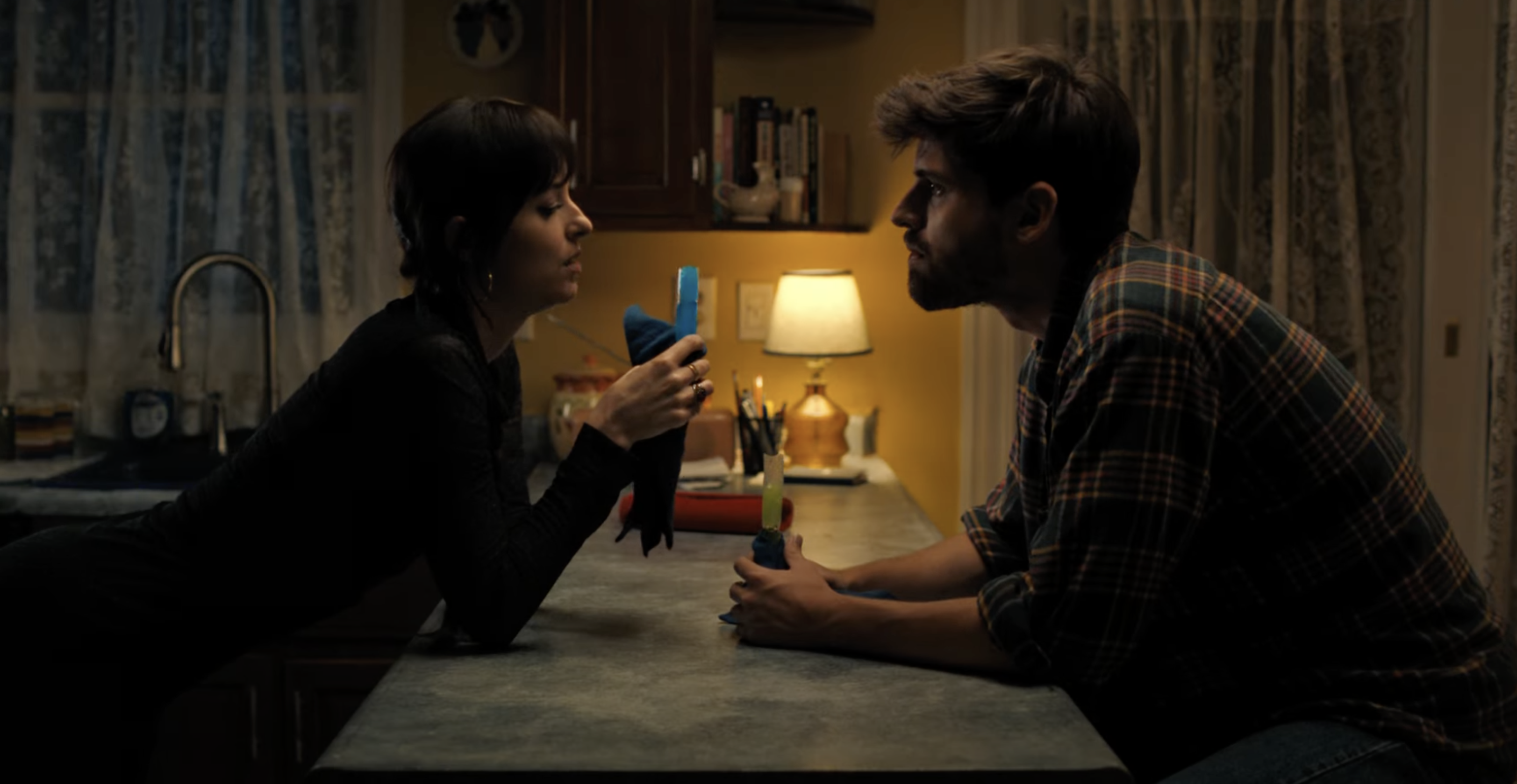 If there's a an exciting filmmaker on the rise, it's Cooper Raiff. The 25-year-old filmmaker landed on the radar with his 2020 college dramedy Shithouse, which won the Narrative Grand Jury Award at SXSW. Now, he is back as both director and star in Cha Cha Real Smooth. Also starring Dakota Johnson (who's also a producer), Raiff's sophomore feature premiered at this year's Sundance Film Festival to an ecstatic reception where it won the U.S. Dramatic Audience Award. Apple TV+ picked it up for $15 million and has set it for a June 17 release in both select theaters and the platform. While Shithouse centered on life in college, Raiff turns the clock forward to life post-college as a Bar Mitzvah emcee who falls in love with a young mother of a child on the spectrum. The cast also includes Leslie Mann, Brad Garrett, Raul Castillo, newcomer Vanessa Burghardt, Evan Assante, and Colton Osorio.
Here is an official synopsis:
Fresh out of college and without a clear life path going forward, 22-year-old Andrew is stuck back at home with his family in New Jersey. But if there's one thing that belongs on his nonexistent résumé, it's how to get a party started, which lands him the perfect job of motivational dancing at the bar and bat mitzvahs for his younger brother's classmates. When Andrew befriends a local mom, Domino, and her daughter, Lola, he finally discovers a future he wants—even if it might not be his own.
In this review from Sundance, HtN editor-at-large Matt Delman wrote, "Cha Cha a big step for Raiff as a performer, and an equally big step for his directing career… He seems to be having a lot of fun making these personal films. My only complaint is there wasn't enough Cha Cha-ing in Cha Cha Real Smooth, but it's certainly worthy of an 'everybody clap your hands'. Cooper Raiff is the real deal."
Check out the trailer below: