BOTH SIDES OF THE BLADE Trailer: Juliette Binoche Finds Herself in a Love Triangle in Claire Denis' Latest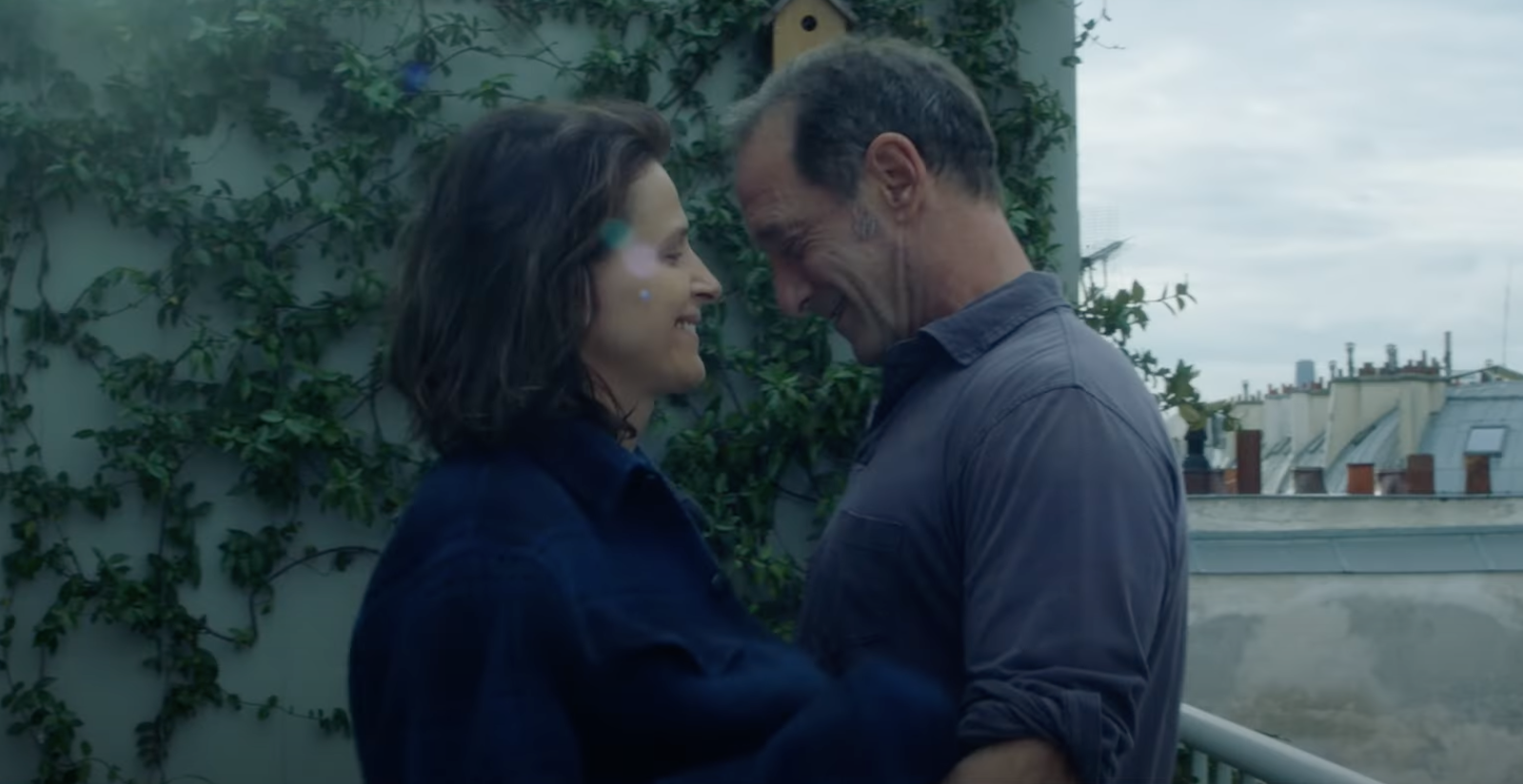 Claire Denis' newest drama Both Sides of the Blade (previously titled Fire) made its world premiere at this year's Berlin International Film Festival where the legendary filmmaker would go to win the Silver Bear for Best Director. IFC Films will release it on July 8, followed by a VOD launch on August 23. Denis reteams with star Juliette Binoche in their third collaboration to adapt Christine Angot's 2018 novel Un tournant de la vie. Also starring Vincent Lindon (who starred in Denis' Bastards) and frequent Denis collaborator Grégoire Colin, it was shot during COVID-19 lockdown in Paris, which also exists as a reality in the film. Scoring the music is frequent Denis composer Tindersticks, who wrote a song for the film with the same name.
Binoche stars as Sara, a radio journalist who has been in a decade-long, passionate relationship with her ex-con partner Jean (Lindon). Before they met, Sara was involved with François (Colin), who also turns out to be Jean's best friend. One day by chance, Sara and François come back to one another's lives. This makes an impact on her relationship with Jean and causes her to be engulfed with thoughts on what life with François could be.
Check out the U.S. trailer below: