Short Film Contest Winner/Runner-Up: Summer '17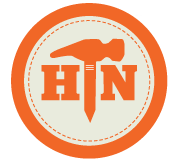 As the late starting (I'm trying to reconfigure the short film contest submission time frames to better fit the film festival schedules at large) Hammer to Nail Summer 2017 Short Film Contest wound to a close on October 13, the county I live in and several neighboring towns were being burned to the ground by the wildfires that erupted in Sonoma and Napa Counties. I know many people who live in places like Florida, New Orleans and the Gulf areas of Texas who are forced to deal with natural disasters every year but where I live, it's rare. While we're all subconsciously awaiting the next big earthquake, as a county and society, we were wholly unprepared for the fires that destroyed large chunks of the biggest city (Santa Rosa) in Sonoma County. I know myself and most here still haven't come to grips with the extend of damage the fires caused, the whole scenario was not only terrifying as the fires seemed uncontrollable but also, existentially painful as there was truly nothing we could do.
Not only was this the time the short film contest closed I was also off to Bend, Oregon for the amazing Bend Film Festival. I didn't want to go. Two friends of mine (good people, with kids) had completely lost their homes in a matter of minutes and being treated to a beautiful city, an amazing film fest complete with parties, libations and cinematic awesomeness felt a bit like I was bailing on my town as well as fiddling while Rome burned. But there was little I could do from home and to be completely honest (no matter how shitty it may sound), the collective stress level in and around  the area made a retreat sound pretty appealing. So, off I went and as I went, I was able to watch the submissions for the summer short film contest. And I'll be damned if I didn't discover something we all know but often forget: art can really help heal you.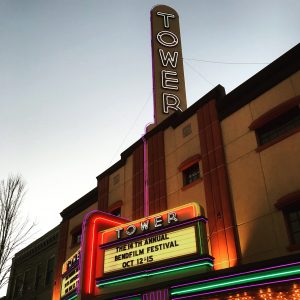 Watching the films submitted for the shorts contests is always a rollercoaster. Some are just plain amazing and others, just plain…plain. Others…uhh…fall lower on that scale. But they all, every single one of them, represent the human need to communicate, share and be heard. Be that voice a provocative one or an unclear one or a well-rehearsed one or a raw, visceral one, none of these filmmakers are trying to suck at what they do and they're all vying for your attention. The same was true of the films and filmmakers at the Bend Film Festival. We were all gathered there to hopefully see something that moved us. And, many times, it worked.
Before diving into the summer shorts winner and runner up, I need to thank our participating film festivals. The following fests generously offered up a fee waiver for our winners and I really cannot thank them enough. They are…
IFFBoston, Maryland Film Festival, Nashville Film Festival, Montclair Film Festival, Oak Cliff Film Fest, St. Cloud Film Fest, Sun Valley Film Fest,  Julien Dubuque International Film Festival,  Oxford Film Fest, Indie Memphis, Montclair Film Festival we're THRILLED to welcome back the Atlanta Film Festival to the mix!
The Winner of the Summer Shorts Contest also gets a ONE YEAR SUBSCRIPTION TO FANDOR!!! Runners up will each receive a 6 month subscription!

Fandor makes it easy for you to find the right film to watch. With the biggest handpicked collection of the most-talked-about independent films from around the world, there's always something great to watch, whatever your mood, on almost any device. But they're more than just a destination for exceptional films. They're're also building a community of film lovers and makers and developing industry-leading initiatives, including FIX and Fandor edu.
I also want to thank this awesome jury. Juries are always fun for me because it's like a different vehicle every time. I never really know exactly what they're going to do and these three had a fun, solid and sincere deliberation. They are….
Patrick Brice is a writer/director/actor who's made a name for himself with the low-budget The Overnight and weirdo horror film Creep. The follow-up to that film, Creep 2, is available now!
Dylan Allen is a Brookleyn based filmmaker. His awesome short film The Privates won our Spring 2017 short film contest
Joslyn Jensen has been earning buzz for a while now based on several strong performances in films like Allison Bagnall's Funny Bunny and John Harden's sci-fi short New (produced by HtN editor Don R. Lewis). The film that got her on the indie film radar was Mark Jackson's fantastic Without which is finally out in the world!
Now, the winners…
Runner-Up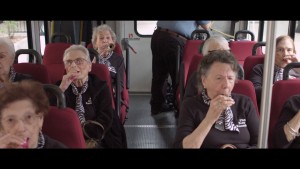 Ode to Joy
(Directed by Michael Koshkin; 11 mins, 46 seconds)
Ode to Joy is my kind of short documentary and trust me when I say that because , short docs are my jam. I started getting a foot in the door as a filmmaker via the short doc route (and, I recommend them as a great way to hedge your bet on getting into fests when you're new as there are very few truly "short" docs and they fit well with feature docs that often run around an hour for possible TV sales. Plus, they usually have a shorts block dedicated to them so, more options!) and I love well made, short docs that tell a story you may not see every day. Ode to Joy is just that kind of doc and director Michael Koshkin immediately caught my eye with his submission letter that said simply:
Hi Guys,

I hope you enjoy this short doc about my 95 year old grandma's Kazoo band.
Umm, hell yes!! Talk about a wonderful, happy salve for my smoke stressed, aching heart. Ode to Joy is exactly how Koshkin described it and in just under 12 minutes, audiences meet a group of elderly folk from all walks of life who have a Kazoo band. Without giving too much away it's also worth noting that, there's really no such thing as a "good" Kazoo band so the fact that these people fit that mold makes Ode to Joy all the more special. But it's the sheer, well JOY Koshkin brings forth from these older folks that make Ode to Joy truly fit it's title. We gave the mic to Michael Koshkin who added "We are thrilled to receive support from Hammer to Nail. The festival waivers help us a ton and we really appreciate them and the opportunity to help us show our film to more people. Thanks a million!"
Unfortunately, Michael and his team are awaiting word on a few festivals to premiere Ode to Joy so we are holding off on showing the film at this time. Stay tuned…
 Winner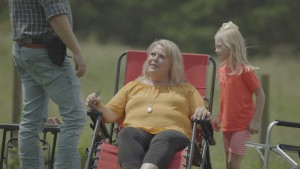 Great Light
(Written and Directed by Tony Oswald; 10 mins, 54 seconds)
For a short film that clocks in at just under 11 minutes, Tony Oswald's Great Light sure packs a punch. A great, big, creepy, uncomfortable and daring punch. Starring mostly members of his own family, Great Light enters the action as a family is preparing to watch the solar eclipse. The main character is Oswald's actual mother (who we'll just call Momma as it feels more mysterious) who's clearly battling some inner-demons. Son-in-law Nathan (Nicholas Hulstine) is a doting dad with a big mouth and Momma suspects more and this is where Great Light gets to that creepy part I mentioned.
With clever camera moves, low key but solid acting and an eerie soundtrack Great Light is just an all around solid short by relative newcomer Oswald who says he hasn't made a short since college. I consider us pretty lucky to have helped discover a short like this that's kind of like a reverse Krisha but still totally it's own thing. Keep an eye on Oswald and Great Light as this short has a nice festival trail ahead of it. Now, a few words from writer/director Tony Oswald…
"Great Light is my first film as a bumbling writer/director and I couldn't have made it without the guidance of Meghan Doherty, Brandon Colvin and Pisie Hochheim. It centers on a character loosely based on my mother Kimberley Glass, played by my mother and shot in my mother's backyard in Kentucky during the actual solar eclipse. With the exception of the two talented actors Jordan Gosnell (Cassie) and Nick Hulstine (Nathan), it features a supporting cast of the rest of my family and friends. Though the events are fictional, it's a deeply personal story to my mother and me. Finding out that the Hammer to Nail panel saw something worthy in it and that this movie now has a place in the remarkable lineup of shorts that have won in contests past made both me and my momma cry. For real. It can't be overstated how honored we are."
In true bummer news, Tony is still adding some finishing touches to Great Light and doesn't quite want the masses to see it yet. He's assured us that when it's all prettied up, we get to show y'all so, stay tuned.
So, there we have it. The wrap-up for the Hammer to Nail 2017 Summer Short Film contest. This was yet another great group of short films that really helped me get through a total drag of an October. Again though, seeing so many talented people putting themselves out there, taking the time, energy and guts to make a short film and then submit it…well, it helps put things in perspective. The fall contest turnaround is going to be a quick one so put those finishing touches on your short and get ready!
– Don R. Lewis (@ThatDonLewis)