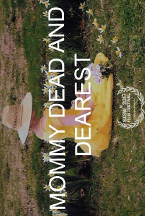 (The 2017 SXSW Film Festival opened on March 10 and ran all week until March 18. HtN has you covered and GUARANTEE more coverage than any other site! Check out this review of  Mommy Dead and Dearest which premieres on HBO in May.)
Mommy Dead and Dearest follows the strange and sad case of Gypsy Rose Blanchard. Raised by a single mother, young Gypsy was early diagnosed with a variety of debilitating conditions, eventually developing cancer, as well. In addition, she suffered from developmental disabilities that made her look and act far younger than her actual years. Beyond these tragic circumstances, she and her mom, Dee Dee, lived an otherwise happy existence, supported by the communities in which they lived (moving with some regularity) and the subject of a fair amount of local press attention. So it was shocking when, at the age of 24, in 2015, Gypsy stood accused of orchestrating the murder of her mother at the hands of her boyfriend. How could someone so feeble, feeble-minded and sick plan such a heinous crime against her primary caretaker? That is the gripping question to which the filmmaker Erin Lee Carr (Thought Crimes: The Case of the Cannibal Cop) seeks answers.
As we quickly learn, the initial facts of the case – Gypsy's many illnesses – break down upon close scrutiny. What seemed a touching story of a parent struggling to raise a sick child on her own becomes something far more unsettling, labeled by one doctor as the most disturbing case of Munchausen Syndrome by Proxy he has ever seen. That is the psychological condition where a caretaker invents diseases, provoking their symptoms via medication or other means, in their own child or ward. In this particular situation, Gypsy had nothing wrong with her, and should have, by all accounts, led as normal a life as anyone, yet was forced to spend the 24 years as the prisoner of a deeply mentally disturbed individual. While it is difficult to condone murder, it is hard not to understand Gypsy's eventual motivation, and desire to be free.
Filled with shocking interviews – with members of the medical profession, family members, and journalist Michelle Dean, who first wrote about the story, for BuzzFeed –the movie is an engagingly horrifying story of madness that grows more frightening with every scene. Carr has obtained access to not only Gypsy's biological father, but also to Gypsy, herself, who as of this writing is serving a jail sentence for her crime. Never less than respectful to her main subject, Carr delves deep into the twisted recesses of Gypsy's mind to understand not only the hell she experienced, but the barely improved limbo in which she now lives. Dismaying, disquieting, distressing, Mommy Dead and Dearest is above all profoundly cinematic.
– Christopher Llewellyn Reed (@ChrisReedFilm)