Hammer To Nail's 20 Most Anticipated Films of TIFF 2019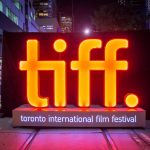 Once again, Hammer to Nail has representation on the ground at TIFF (the Toronto International Film Festival). As we did last year, we here offer up our recommended (of films we've already seen) and most anticipated (of films we haven't) movies from the 245 features in this year's program (or programme, as they write in Canada). As the festival's official fact sheet indicates, the slate includes titles from all over the world (84 countries, in fact), in many languages (87), with 36% of the films directed or created by women. It's a highly diverse collection, and choosing just 20 movies (10 per critic) for the list that follows was not easy. But here is that list, nonetheless, from lead critic Christopher Llewellyn Reed and Editor-at-Large Matt Delman, in alphabetical order. Many of the films on both critics' list could easily have fallen on the other person's, but then we wouldn't be showcasing the full range of what is available. Enjoy!
The Audition (Christopher Llewellyn Reed)
 A German film from director Ina Weisse (The Architect), The Audition stars the great Nina Hoss (Phoenix) as a violin teacher whose own music career stalled long ago. In a loving but complicated marriage with a French violin maker, which she occasionally escapes through a possibly ill-advised affair, Hoss' Anna sees creative salvation in the arrival of a new student, who shows potential but needs a lot of guidance to succeed in the upcoming audition that guarantees admission to the prestigious academy where Anna teaches. And so she launches herself into his training, neglecting her own son in the process, to tragic consequence. Anchored by a magnetic performance from Hoss and masterfully told through fine mise-en-scène and brisk transitions, The Audition is a haunting meditation on art, passion and purpose.
The Cave (Matt Delman)
Feras Fayyad, the director of Last Men in Aleppo (2017) is apparently still there. A small 'cave' in Syria serves as an underground hospital. A 30-year-old woman breaks with cultural norms and operates on victims of war, against the wishes of many powerful men. Fayyad may be nearly as brave as the people he documents. This one seems poised to be a major documentary release for the fall season.
Collective (CLR)
 A Romanian documentary about the aftermath of the devastating 2015 fire at the Collectiv nightclub in Bucharest, Collective follows journalists and politicians as they try to fix the corruption that allowed shoddy construction and dangerous healthcare systems to flourish. 27 people died in the initial tragedy; many more died later in hospitals where improperly diluted disinfectants caused dangerous bacteria to attack the burn victims' already compromised bodies. The resultant protests led to the resignation of the entire national government, replaced by a group of technocrats with a one-year mandate to work on the problems in preparation for new elections. Director Alexander Nanau (Toto and His Sisters) creates a brilliant observational film, made truly exceptional via the behind-the-scenes access granted to him by all, that examines the cost of greed and boundless self-interest.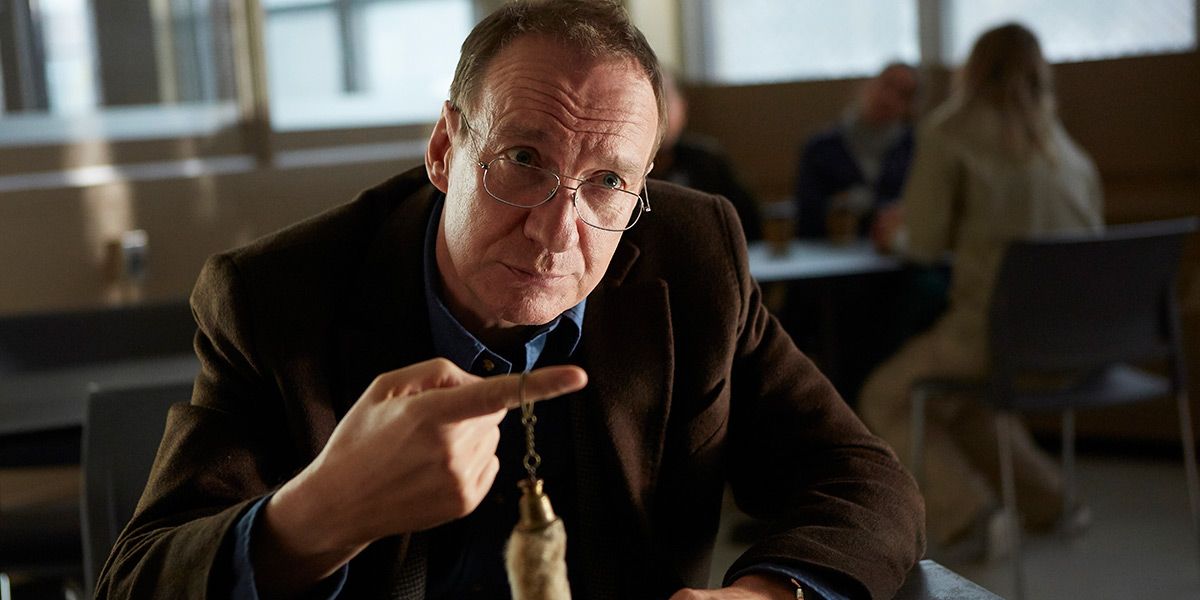 Guest of Honour (CLR)
As a longtime fan of Canadian director Atom Egoyan (Exotica, The Sweet Hereafter), I am excited to see his latest, which examines – as do so many of his films – trauma and its effect on relationships. Starring David Thewlis (The Mercy) and Laysla De Oliveira (Lea to the Rescue) as a father and daughter whose inability to connect becomes especially fraught when the latter is accused of a crime and refuses help from the former, the movie promises emotional tension galore, with an explosive release by the end. I can't wait.
Heimat Is a Space in Time (CLR)
Who wants to watch a slow, contemplative personal documentary – 218 minutes in length, no less! – in which German director Thomas Heise (Consequence) explores his own family's history from World War I to the present ("Heimat" means homeland in German). I admit I had my doubts, but one hour in, I realized I was definitely hooked and was no longer worried about time (though I did start to look at my watch at the three-hour mark). Heise follows the trajectory of first his grandparents, then parents as they navigate the rise of the Nazis (his grandmother was Jewish) and then the rise of communism (the family ended up in East Germany), one form of totalitarianism not all that different from the other (minus the genocide). Using only artfully composed images of the here and now combined with voiceover (his), written texts and archival photos and other documents, Heise compiles a thoroughly engaging portrait of the twentieth-century human experience.
Hope (CLR)
 Norwegian director Maria Sødahl (Limbo) manages to make a story about cancer far more than a maudlin journey from diagnosis to tragic end, giving us, instead, a fascinating study of the ups and down of long-term romantic partnership. Anja and Tomas – the perfectly cast Andrea Bræin Hovig (An Affair) and Stellan Skarsgård (Our Kind of Traitor) – have never married, though they have three children together and two from his previous relationship, but have stayed together through the highs and increasing lows of their many years as a couple. Both theater artists, they harbor as many resentments as sweet thoughts, but all of the former are thrown aside when Anja discovers that an earlier lung cancer has metastasized in her brain. With limited time, she and Tomas must decide the best course forward. Moving and tender, Hope offers what its title promises, for all of us.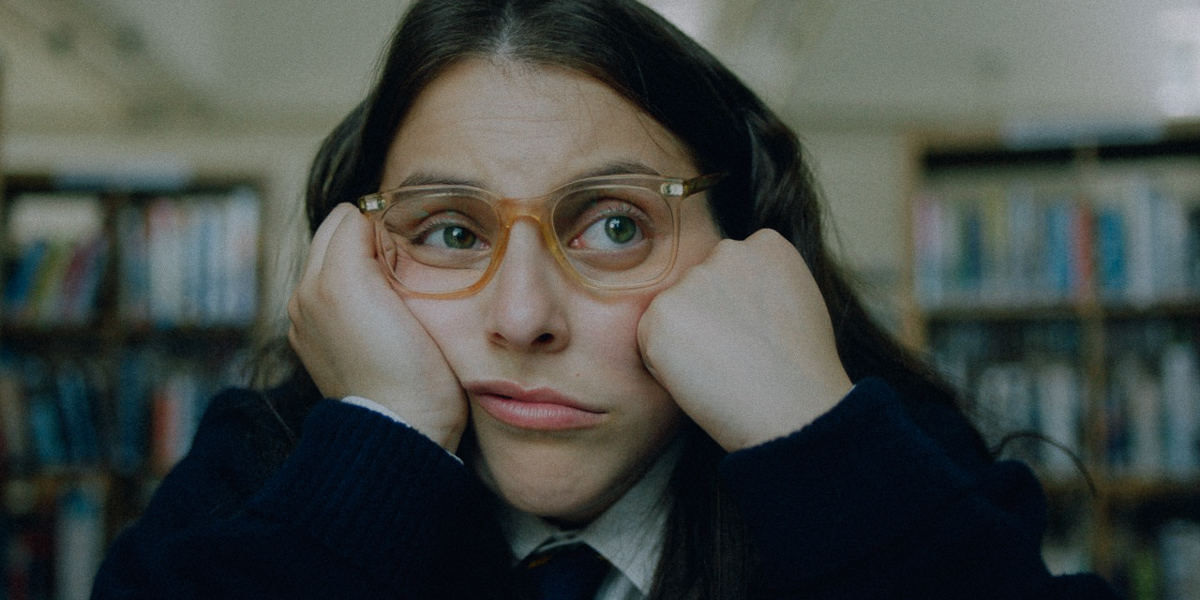 How to Build a Girl (MD)
I want to see Beanie Feldstein in everything. Here she's paired with Emma Thompson, who was relentlessly funny in this year's Late Night, and an equally major selling point. (Yes, Beanie, you and Emma Thompson are equals in my mind). Director Coky Giedroyc is working from a novel by Caitlin Moran, who also co-wrote the screenplay. I'm optimistic that Giedroyc will have ample cinematic flair to elevate what sounds like a sitcom-y premise about a working class teenager who becomes a hip London music critic.
The Lighthouse (CLR)
I loved director Robert Eggers' 2015 The Witch until its final moments, when he gave the game away (in my opinion, anyway). Filled with the slow-burn of slowly evolving terror, that movie created suspense and horror with pure atmosphere and performance. How exciting, then, to see his follow-up, The Lighthouse, shot in black and white and set on an island where the two protagonists, played by Willem Dafoe (The Florida Project) and Robert Pattinson (High Life), tend to the titular structure as strange things, which may or may not be real, begin to happen around them. Even should Eggers' ending once again disappoint me, I am sure this will be one eerie ride.
Love Child (CLR)
Another documentary, Love Child, from Danish director Eva Mulvad (The Good Life), tells the gripping story of Leila and Sahand, an Iranian couple forced to flee their native country for Turkey, along with their son Mani, lest they face execution. Their crime? Adultery and having a child with someone other than their spouse. Safe for now, they struggle to build a new life while filing for asylum and international refugee status. Mulvad follows them over the course of 6 years, intimately embedded in the family's everyday comings and goings, present for the sweet moments and the fraught arguments. The catharsis of the end is not quite what we expected, but profound, nonetheless.
Marriage Story (MD)
 Netflix has dropped a couple of pitch-perfect trailers for Noah Baumbach's latest; one from Adam Driver's perspective and the other from Scarlett Johansson's. The partners at the center of Marriage Story have a child, which makes the impending breakup that much more complicated and potentially heart-wrenching. Laura Dern and Alan Alda play their divorce lawyers. Baumbach's previous The Meyerowitz Stories (2017, also a Netflix Original), was a touching treatise on dysfunctional family, and this one seems to be even more personal—he divorced Jennifer Jason Leigh in 2010, the same year he made Greenberg, which starred both Leigh and Greta Gerwig, his current better half. Gerwig has her own project this fall (a refresh of Little Women), quickly greenlit after Lady Bird was a massive hit (and my personal favorite film of 2017). With Baumbach's muse now blazing her own path, he has instead turned to his rocky past for inspiration.
Motherless Brooklyn (MD)
 Adapted from a Jonathan Lethem novel, Motherless Brooklyn follows a gumshoe with Tourette's syndrome. It's been a long-gestating project for director/star Edward Norton, and it's clear he's passionate about the source material. Bruce Willis, Willem Dafoe, Leslie Mann, Gugu Mbatha-Raw, Alec Baldwin and Bobby Cannavale round out the exemplary cast. Warner Bros. will release it in theaters November 1st, but it's yet to be seen if a detective story from the author of Chronic City and Gun, with Occasional Music can find a wide audience in movie theaters. I certainly hope so!
The Other Lamb (MD)
Raffey Cassidy, who was at TIFF last year starring in the better half of Vox Lux, and the year before that with Yorgos Lanthimos' The Killing of a Scared Deer, is back for a third year in a row, this time as a girl born into a cult who starts to question her own reality. It's clear she's in touch with her shadow self. This is a dark trilogy of movies for Cassidy, who is quickly making a name for herself in indie film circles. First a deer, now a lamb—the irony was not lost on director Malgorzata Szumowska, I'm sure, who must've cast Ms. Cassidy after seeing her multitudes in the films I mentioned above. If you like fucked-up movies, be sure to get in line for this one.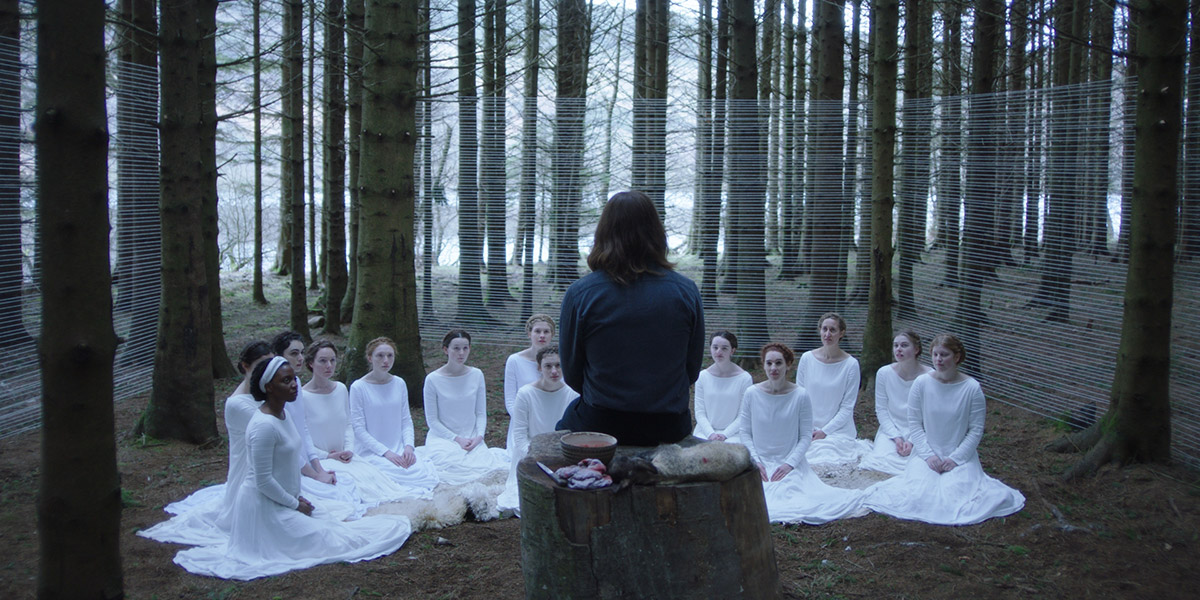 Parasite (MD)
This year's Palme D'Or winner is Korea's official entry for the foreign Academy Award, and its North American premiere will take place in Toronto. Director Bong Joon-Ho's last film Okja (2017) was under-appreciated, sinking into the Netflix black hole with a negligible theatrical release. (side note: Netflix will be experimenting with theatrical windows for 10 original films this fall). The filmmakers have instead partnered again with Tom Quinn—head of Neon and former head of Radius TWC—who concocted a clever release plan for Bong's Snowpiercer (2013). The buzz on Parasite is that it's a shocking take on class divide, and one of the most daring art-house films of the year.
The Perfect Candidate (CLR)
Saudi Arabia's first woman director of features, Haifaa al-Mansour (Mary Shelley), returns to her homeland with The Perfect Candidate, what looks to be a rousing feminist fable. Angered by government regulations that prevent her from traveling to a medical conference, Maryam – a provincial doctor – decides to run for local office. In order to win, she will have to overcome the resistance of the men in her area who believe – as do men throughout Saudi Arabia – that women have no business outside the home. Starring newcomer Mila Alzahrani, the film makes its North American debut after its premiere at the Venice International Film Festival. Looks inspiring and promising.
Portrait of a Lady on Fire (MD)
In this historical drama (and another Cannes '19 winner, this time for Best Screenplay), a female painter is obliged to paint the titular wedding portrait of another, rather 'hot' lady who is unhappy about her arranged marriage. Cue the LGBT sirens. Director Celine Sciamma's Girlhood (which I reviewed for Hammer to Nail back in 2015 when it was making the festival rounds) was a captivating coming-of-age tale told with deft authenticity. Lesbians and arthouse fans alike should be lining up for her latest, which promises plenty of sultry glances and emotionally moving dialogue. Neon gobbled it up out of Cannes, and is releasing it December 6 in NY & LA for a potential Oscar bid (if France decides to submit it) along with Parasite (Korea, see above) and Monos (Colombia).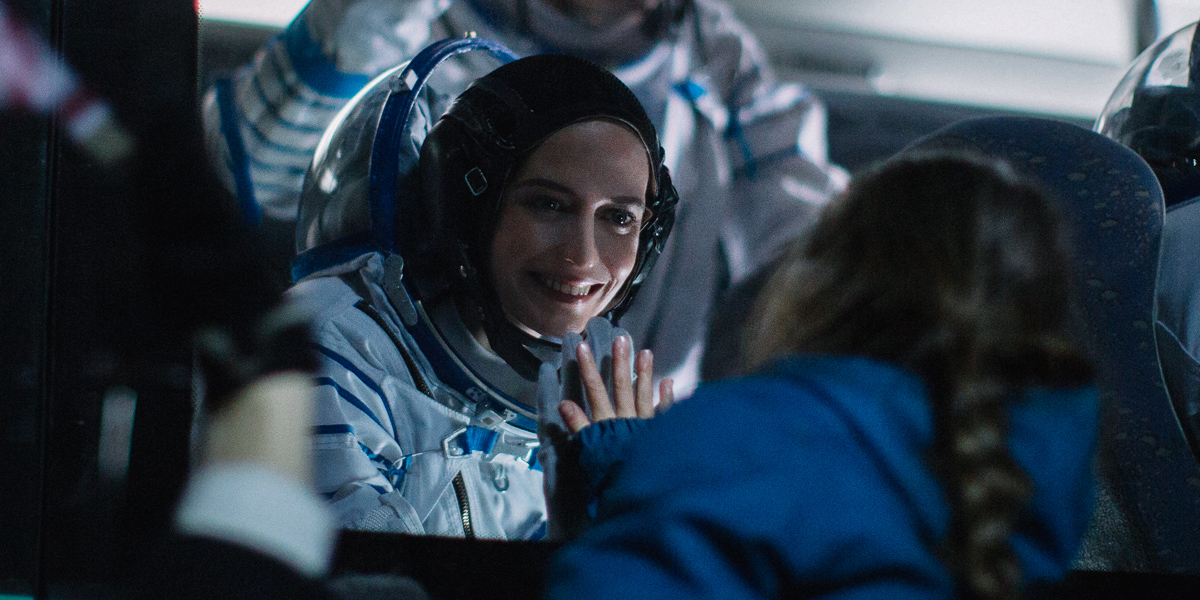 Proxima (CLR)
From French director Alice Winocour (Disorder) comes Proxima, starring Eva Green (Miss Peregrine's Home for Peculiar Children) as an astronaut-in-training who must balance her duties to the mission with her duties to her daughter. A film that looks to combine searing emotional drama with high-stakes (if slow-burn) thrills, Proxima explores the challenges faced by ambitious parents who struggle with the choices that keep them from their children. Green is always a compelling actor to watch, and I enjoyed the taut scenes in Winocour's Disorder, so this is sure to engage, as well.
 Sorry We Missed You (MD)
Ken Loach's new film is the only one on my TIFF '19 list that I got to see beforehand. This one I can actually attest to: it's Bloody Brilliant, with capital Bs. It somehow manages to be both a vicious takedown of Amazon (without uttering its name), and also a lyrical and warm film about a genuinely nice working-class family that loves each other and is just trying to get by. I have a full review coming so I don't want to say too much here, but it's fair to say that Loach has passed the proverbial spray-paint can of social injustice from I, Daniel Blake (2016) on to his newest entry Sorry We Missed You, and the result is somehow even more life-altering.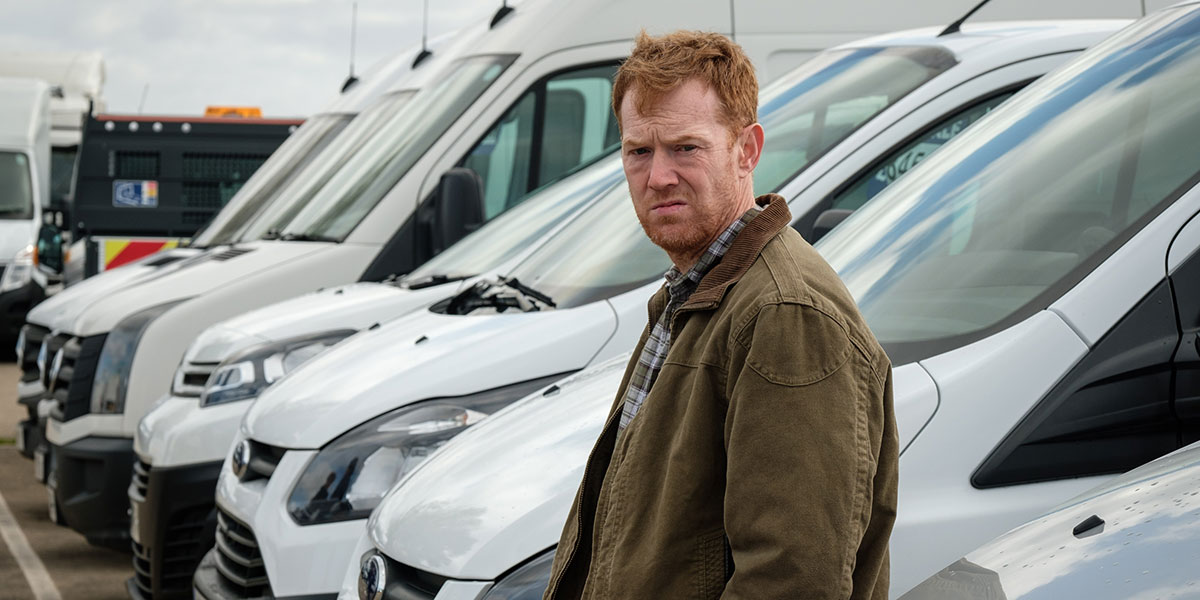 This Is Not a Movie (CLR)
Canadian director Yung Chang's documentary profiles British investigative journalist Robert Fisk, who for 40 years has been the Middle East correspondent for first The Times of London and then The Independent. Living in Beirut, he has developed an on-the-ground understanding of the conflicts that continue to roil the region, rooted as they are in colonial and religious history. Called anti-Semitic by some and pro-Zionist by others (depending on which story he writes), Fisk long ago stopped caring about how people – and governments – react to his articles. Truth-telling is a risky business (we see him, young and old, in war zones), as he quickly learned when initially stationed in Northern Ireland in the early 1970s, and integrity is the only reward. Sadly, as Fisk discovered the hard way, there is no amount of reporting that can all wrongs. "This is not a movie," he wistfully muses. There are no saviors coming to help the dispossessed. Perhaps not, but at least there's Fisk, toiling away on his laptop, writing what he sees. Director Chang (The Fruit Hunters) brings us Fisk in all his ornery glory, creating an indelible cinematic portrait of a dying breed.
The Truth (MD)
Hirokazu Kore-eda has been making films in his native Japan for a long time. It wasn't until President Barack Obama put Shoplifters on his best of 2018 list (not to mention the film garnering a Foreign Oscar nom) did he become a household name. Shoplifters stole our hearts with a story about a pseudo-family working together to make ends meet. His latest is set in France, with Juliette Binoche and Catherine Deneuve playing mother/estranged-daughter who clash on the set of a science-fiction film. It's unlikely to be as groundbreaking as Shoplifters, but it'll be interesting to see his first foreign-language foray (in French and English)—not to mention Ethan Hawke thrown in the mix.
Uncut Gems (MD)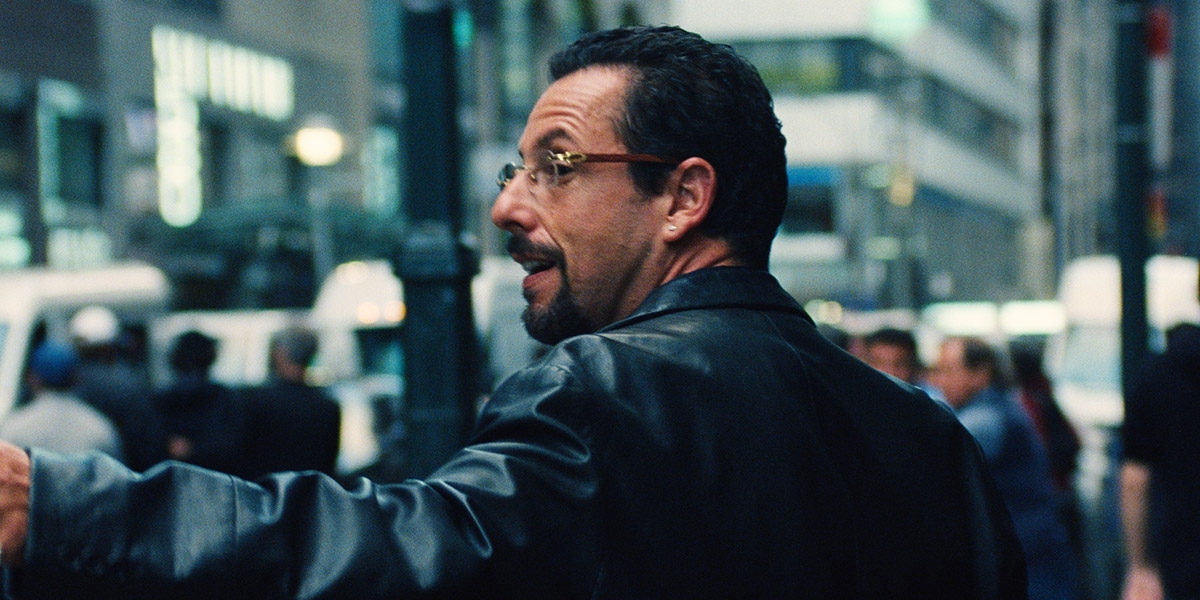 The Safdie brothers are back in action, like a pair of tag team wrestlers ready to pummel their protagonist to the pulp. Joining forces again with distributor A24, who released their high octane kaleidoscope thriller Good Time (2017), the brothers have now tapped Adam Sandler to play a jeweler for their latest, Uncut Gems. Expect tight close-ups, kinetic camera movements and a synthy score. I've been a huge fan of the Safdies since seeing Daddy Longlegs (2009), but now the support of mega-producer Scott Rudin promises to elevate their newest work to another level. Extra points are in order for casting Atlanta and Sorry to Bother You (2018) breakout Lakeith Stanfield and basketball legend Kevin Garnett in supporting roles.
 And that's it for our preview of the festival. Hope to see you there!
– Matthew Delman (@ItsTheRealDel) and Christopher Llewellyn Reed (@ChrisReedFilm)
Like what you see here on Hammer to Nail? Why not pay just $1.00 per month via Patreon to help keep us going?