Nelson Kim and John Magary's 2016 New York Film Festival Wrap-Up (Part 1 of 2)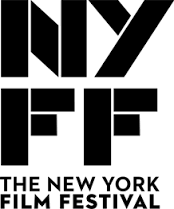 (The 54th New York Film Festival, with its carefully curated selection of standout new works of international cinema, has come and gone. Longtime HTN contributors, film-school buddies, and fellow struggling NYC indie filmmakers Nelson Kim and John Magary conducted an email conversation about the highs, the lows, and the in-betweens of this year's NYFF. The first part appears below; the second will appear tomorrow.)
Nelson Kim: Something that's been on my mind this year is how much NYFF is affected by its coming so late in the festival calendar. Or, I should say, how much our expectations for NYFF are affected. Most of the highly anticipated Main Slate films have screened earlier at Sundance, Cannes, Venice, Telluride, Toronto, etc., and we've already heard/read so much about them by the time they arrive here. As a result, I sometimes find it hard to separate my reactions to the films from my reactions to the advance word on the films.
Case in point: Maren Ade's Toni Erdmann, clearly the critics' favorite at Cannes (mofos were just outraged that the jury didn't see fit to bless it with any awards). I liked Ade's first feature, The Forest for the Trees, and I loved her second, Everyone Else, as did almost everyone else. The reviews at Cannes led me to believe Toni was a huge step forward for Ade, something transcendently great and cinematically unprecedented. So there I sat, waiting to be blown out of my seat. About an hour into it, I was still waiting for the explosion. And by the time the movie ended, after 162 minutes, I was thinking, Was that it? And, What did those people see that I didn't?
The thing is, it's an exceptionally good film. Right up there with Everyone Else. It's just as psychologically incisive and just as finely acted (especially by the leads, Sandra Hüller and Peter Simonischek), and its longer running time allows Ade to plunge deeper into the characters and to paint on a broader social canvas. The earlier film was slyly funny, but Toni is frequently LOL funny. I was entertained from start to finish. So why exactly was I left feeling underwhelmed?
I'm still not sure. But maybe it's because I was expecting a different kind of cinematic experience, the kind that "blows you out of your seat." Ade doesn't do that. She's a master of subtle, knotty, and piercingly truthful observations — I wrote of Everyone Else that it's "a great vision built out of the accumulation of small, precise details." But when (to name two critics I admire) Manohla Dargis says that Cannes 2016 will be remembered as the year of Toni Erdmann ("a work of great beauty, great feeling, and great cinema") and Amy Taubin calls it a Rules of the Game for the 21st century — well, I don't know whether they were being a little too breathless in their praise and their prose, or whether I got the wrong idea and so failed to appreciate the film that was right in front of me.
Here are two films, both American, that really lived up to my (sky-high) expectations for them. Barry Jenkins' Moonlight is a remarkable fusion of gritty realist drama and dreamlike lyricism. Its strongest scenes are practically burned into my brain — I can close my eyes and replay moments like the encounter between the two teenage boys on the beach, and the final conversation in the kitchen, as if I were reciting lines from a poem I memorized. And Kenneth Lonergan's Manchester by the Sea is the most heart-rending drama I've seen all year, and also probably the movie that made me laugh the most. There's one scene, with Michelle Williams, that will go down as a classic. That's true of the movie as a whole, I think.
John Magary: As someone who's never attended Berlin, Cannes, Venice, Toronto, or Telluride, I'm grateful for the New York Film Festival's late placement on the calendar. Because there's less emphasis on pointlessly snagging world premieres and relatively few concerns about making the festival more "audience friendly" with the kind of forgettable star-vehicle prestige-dreck you might see at Toronto or (sorry) Sundance, the festival functions reliably as kind of a curation of a curation. I take it on faith — and maybe this is naive of me, but what choice do I have? — that the programming for NYFF represents the best of the best in world cinema for any given year. There are always murmurs of unjust exclusions — Bertrand Bonello's Nocturama, about a terrorist attack in Paris, comes to mind — but year in and year out, the programming is light on compromise.
Yes, it's true, for the avid cinephile who can't resist the urge to read year-round festival coverage, expectations are set very high, and it can be tough to walk into a screening "clean." The obligations of freelance life caused me to miss Cannes favorite Toni Erdmann, so I can't weigh in there. But I did see Ken Loach's I, Daniel Blake, which wasn't as passionately praised as Toni Erdmann but nevertheless won the Palme d'Or. It is definitely a Late Ken Loach film, a schematic and skeletal piece of stylistically conservative social-realist agitprop. Still, I found its minimally presented outrage effective, even heartbreaking. English carpenter Daniel Blake (Dave Johns), teetering on the edge of a heart attack, bravely navigates the National Health Service and meets Katie, hooker-to-be-with-a-heart-of-gold (Hayley Squires, wonderful), in the process. Unexpectedly, I was deeply moved by the blunter scenes of squalor — Katie's helpless devouring of tomato sauce in a food bank, or Daniel's homemade remedy for the bitter cold in Katie's apartment. Loach's raging at the people who hide behind systems is ultimately hard to fault.
For whatever reason — inferiority complex? — my expectations are not usually as high for the American selections at NYFF, but this year I've seen three bona fide great American movies in Moonlight, Manchester by the Sea, and Jim Jarmusch's exquisite Paterson. Full of humor and ache, Paterson shows us a week in the life of a poetry-writing bus driver in Paterson, New Jersey — his name is Paterson, naturally — played with precise disconnect by Adam Driver. He wakes, he has coffee with his wife, he walks to work, he rides his bus, he gets a beer. What the film brings out are the spaces in between — those places, those moments, where the poet lives: where fact becomes observation. The subject of Paterson is art and why we create it. This is territory Jarmusch knows well, of course, and you can feel his bone-deep understanding throughout. It's a film that's wise enough to somehow both hold tight and let go.
Nelson Kim: I loved Paterson too. After it ended, I thought it was one of the best movies about an artist's working life I've ever seen — I was transfixed by the way Jarmusch shows the stuff of everyday life becoming the raw material of art, or as you put it, "where fact becomes observation." But then I thought it was just a great movie about everyday life, period: the rhythms, the routines, the occasional ruptures. And I was deeply touched by its depiction of a marriage powered by mundane acts of kindness and consideration.
I'm guessing Paterson was heavily influenced by Chantal Akerman's seminal Jeanne Dielman, with its repetition-with-variations structure that takes us through successive days in the main character's life. But instead of Jeanne Dielman's mood of slow-building dread and its movement toward entropic breakdown, Paterson is mostly content to amble evenly along. There's a crisis and a resolution of sorts, there are reckonings with struggle and loss, but mainly this is a film about the moments that pass unmemorably by until someone — a lover, a poet, a filmmaker — reminds you to stop and take a closer look.
"Precise disconnect" is exactly right for Adam Driver's watchful, wary performance: his character engages with everyone around him, yet you simultaneously feel the hum of his intelligence constantly processing, sifting, pondering, all at a slight remove. I thought of Driver again during the press screening Q&A for Olivier Assayas' Personal Shopper. Assayas said that when a movie is centered around a single actor who's onscreen almost the entire time, as Kristen Stewart is in his film or Driver is in Paterson, the actor becomes almost like a co-director, gaining a measure of control over the film's energy and tempo.
In Personal Shopper, Stewart easily justifies Assayas' faith in her. Buster Keaton allegedly said the secret to film acting was "think slow, act fast" — draw the audience into your thought processes and reactions, but also dazzle them with movement. Stewart does something like the opposite: she can be tentative in her gestures, even withdrawn (appropriately here, as her character is grieving the loss of a loved one), but behind those large, heavy-lidded eyes she's on full alert, with a jittery, agitated, almost feline responsiveness to her surroundings; she's interesting to watch even when she's just walking up and down stairs.
I'm not sure what to make of the movie, though. As he often does, Assayas injects a mainstream film genre (the ghost story in this case) with modernist formal experimentation and his obsessive interest in capturing the feeling of contemporary urban life. But as happens with his less successful works — Boarding Gate comes to mind — you sometimes wish he committed more fully to making a decent genre film first. Despite Stewart's fine performance, I found Personal Shopper a bit of a drag — sluggishly paced, with some surprisingly lazy screenwriting choices. But Assayas isn't capable of directing a movie without a few extraordinary moments in it, and there are scenes scattered throughout that jolted me out of my torpor. I'll add that I don't quite understand what he was up to with the ending, so that may qualify my reservations about the film. Like Toni Erdmann, I should probably see it again to get a better handle on it. But unlike Toni Erdmann, I'm not really looking forward to doing so.
Assayas is one of my favorite contemporary filmmakers partly because he never makes the same movie twice. Whereas Hong Sang-soo, another favorite, keeps plowing the same ground over and over again, but yields fresh wonders every time. Nobody this prolific is this consistently inventive, and vice versa; his latest, Yourself and Yours, finds new ways to explore the familiar Hongian territory of booze-addled Korean bohemians' romantic misadventures. As always, there's a central structuring device that lifts the movie out of the realm of standard-issue filmic realism: here, it's the mystery surrounding Min-jung (Lee Yoo-young), a young woman whose identical twin sister is going around town pretending to be her — or did Min-jung make up the twin sister, in order to mess with the minds of her various suitors? Hong of course doesn't give us an answer. Characteristically, his deft plotting, multi-layered narrative trickery, and explosively funny comedic sequences keep the surface of the film vibrantly entertaining, lightening the fundamental pessimism that underlies his acute observations of human folly.
I've heard occasional grumbling from veteran NYFF attendees that the selection committee plays favorites with certain directors, picking subpar work based on reputation alone. But I've never heard anyone make that complaint about Hong, and this is his tenth film to screen at the festival in just over a decade. Clearly I'm a partisan, but I'm grateful that the NYFF gives us the chance to keep up with this modern master, especially since his films don't always land theatrical distribution in the U.S.
— Nelson Kim and John Magary
Check back tomorrow for the second part of this conversation.