2015 Seattle International Film Festival Wrap-Up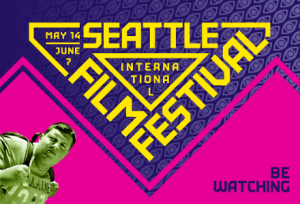 (Another SIFF has come and gone – this one during Seattle's warmest, driest spring on record, which made queuing up outside much more pleasant than usual. I continued my inadvertent tradition of missing all the films that received Golden Space Needle Awards. Despite this incongruity with the taste of the masses, I always manage to catch some gemeralds. 2015 was the year of the downer as far my itinerary was concerned. What follows is an overview of my SIFF experience. An asterisk denotes a strong recommendation.)
Accused – Paula van der Oest directs the film, based on the ripped-from-the-headlines tale of Lucia de Berk, a Dutch nurse who acquired the undeserved nickname, "The Angel of Death," when a seemingly inordinate amount of patients died on her watch. Thanks to an ambitious prosecutor and a checkered past, de Berk is wrongly sentenced to life in prison. Some details and characters are fabricated for dramatic effect, but help craft a cohesive and engaging story.
*Circle – The debut film from Aaron Hann and Mario Miscione explores what would happen if fifty strangers were forced to vote on which of them should be the next to die. This bare-bones thriller manages to pack a punch like one of the big boys, and it's fun to boot.
Experimenter – Michael Almereyda's (Hamlet, 2000) latest pushes the boundaries of biographical filmmaking in the story of Stanley Milgrim (Peter Sarsgaard), mastermind behind that ubiquitous Psych 101 experiment, which tests the limits of a person's willingness to hurt strangers simply because it is asked of them. Shot like a stage play with deliberately conspicuous use of green screen, Almereyda powerfully conveys the madness of human nature and how it plagued Milgrim till his dying day.
*The Farewell Party (Mita Tova) – Directing team Tal Granit and Sharon Maymon skillfully toe the line between darkness and light in this Israeli dark dramedy about a group of retirement home residents who inadvertently start up a euthanasia service for their imminently terminal peers. Granit and Maymon's script is filled with severe truths and humanizing moments for a portion of the population that is often marginalized. But they also manage to pepper the darkness with hysterical humor, and pitch perfect delivery from the ensemble cast. It's one of my favorites of the fest.
Guidance – A clever, comedic twist on the "Teacher as Savior" genre, Canadian triple threat Pat Mills mines his childhood career (TVs You Can't Do That on Television)as a basis for the film's protagonist, David Gold. An unemployed actor who is nearly homeless, severely alcoholic, sexually repressed, and a general basket case, David attempts to turn it all around by masquerading as a high school guidance counselor and taking the resident underachievers and misanthropes under his wing. It goes about as well as such a thing would in real life.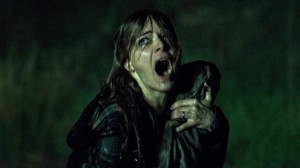 The Hallow – When fearsome forest nymphs become fed up with excessive logging in Ireland, they take it out on a tree doctor (Joseph Mawle), his wife (Bojana Novakovic), and their infant son. Director Corin Hardy (who will helm the upcoming The Crow remake) has a refreshing reverence for practical effects, and his creatures are especially terrifying as a result. Though he could have made a good movie into a great one with just a hint of restraint in regard to the monster reveal and the environmental message.
*The Nightmare – Rodney Ascher, the man behind Kubrick conspiracy theorist doc, Room 237, has once again assembled a group of eccentrics with a story to tell. His latest details the lives of sleep paralysis sufferers, who literally experience a waking nightmare on a regular basis. He also manages to effectively convey the experiences with reenactments of their recurring nightmares, leaving the viewer with a vivid understanding of why these people are so haunted.
Rosa – These Storms (short) – Hannah Gregg directs this follow up, which profiles one of the subjects in Living on One Dollar. 27-year-old Rosa has already seen a lifetime of oppression and suffering. But she has known she wants to be a nurse since her parents forced her to drop out of school at age 14. After years of self-starting, her dream is finally becoming a reality. Gregg's film packs a lot of story into a short format, and the result carries the emotional impact of something much bigger. Donate to Rosa's education at livingonone.org/fund-rosas-education.
Sleeping with Other People – I look forward to a day when not every female Rom-Com director with a penchant for dick jokes is compared to Judd Apatow. Aside from a shaky premise, and some superfluous characters, Leslye Headland (Bachelorette) gets us one step closer to normalizing female-helmed "Raunch Rom-Coms" with her distinctive spin on the "friends-with-romantic-tension" trope. She gets bonus points for including a realistically happy married/child-laden couple (Jason Mantzoukas and Andrea Savage) as supporting characters.
*Tea Time – Eavesdropping on old ladies drinking tea turns out to be way more beguiling than you might expect. Chilean director, Maite Alberdi, lovingly captured her own grandmother and friends, who have held a monthly tea since graduating from high school in 1952. Shot almost entirely in extreme close-up, the doc features gorgeous shots of food preparation and steeping tea to accompany the revealing, and often stirring, conversations of people who have spent nearly their entire lives together.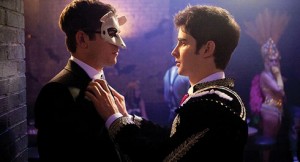 Those People – John Kuhn's excellent, relatable debut feature covers loving assholes, parental disillusionment, and reluctant adulthood. Jonathan Gordon and Jason Ralph are on fire as lifelong friends with an "It's Complicated" status.
Unexpected – Cobie Smulders (TVs How I Met Your Mother) stars in Kris Swanberg's third, and most commercially viable, feature about a science teacher in an inner-city Chicago high school who learns of her accidental pregnancy just as one of her most promising students (Gail Bean) finds herself in the same condition. Sam becomes inappropriately invested in her student's predicament, but discovers that, though they both must give up one of their dreams in exchange for motherhood, they are not quite as comparable as she thought. The light moments are few and far between, and occasionally stumble into well-worn pregnancy comedy. But the film is also brimming with heart and hard truths.
Valley of the Sasquatch – John Portanova's debut is a sort of SyFy Original reverse Harry and the Hendersons. Distraught and destitute after the death of the family matriarch, a father and son (Jason Vail and Miles Joris-Peyrafitte) must move into a dilapidated hovel deep in the Washington State forest and replenish their nest egg. But before they put their noses to the grindstone, they invite Uncle Will and a jerk named Sergio out for a boozy hunting weekend. Unfortunately, the Sasquatches (Sasqui?) who have claimed the territory set about making things really uncomfortable for the unwitting intruders. The tone of the film is a little spotty, shifting from camp to drama – sometimes within in a single scene. But Portanova wisely obscures the creatures for much of the movie, making the occasional flash of fur all the more harrowing.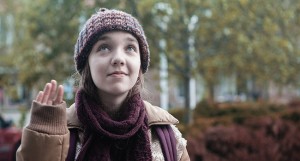 *Wet Bum – Canadian writer/director Lindsay Mackay helms this painfully realistic, personal account of, Sam (a revelatory Julia Sarah Stone), a ridiculed late bloomer, who can only find peace below the surface of a swimming pool. Mackay's first feature is a beautifully crafted account of the crushing pain of adolescence, self-discovery, and self-love.
When Animals Dream – If you enjoyed the slow-paced, Euro-horror of Let the Right One In, you will be equally pleased with this artsy Danish werewolf movie from director, Jonas Alexander Arnby. Marie (Sonia Sul) is a small town teenager struggling through her days at the fish gut factory and helping tend to her wheelchair-bound mother, whose mysterious ailment has left her comatose. Already plagued with constant misogyny both at work and home, things worsen for Marie when she begins sprouting patches of body hair and having violent dreams. Everyone seems to know more about her life than she does, including her manipulative father, her mother's doctor, and the cute, Hemsworthian boy (Jakob Oftebro) at work.
SIFF 2015 GOLDEN SPACE NEEDLE AUDIENCE AWARDS:
Best Film – The Dark Horse (New Zealand 2014), Director: James Napier Robertson
Best Documentary – Romeo is Bleeding (USA 2015), Director: Jason Zeldes
Best Director – Alfonso Gomez-Rejon, Me and Earl and the Dying Girl (USA 2015)
Best Actor – Cliff Curtis, The Dark Horse (New Zealand 2014)
Best Actress – Nina Hoss, Phoenix (Germany 2014)
Best Short Film – Even the Walls (USA 2015), Directors: Sarah Kuck, Saman Maydáni Lena Sharpe Award For Persistence Of Vision – Frame by Frame (Afghanistan 2014), Directors: Mo Scarpelli, Alexandria Bombach
SIFF 2015 COMPETITION AWARDS:
Best New Director (Grand Jury Prize) – Károly Ujj-Mészáros, Liza, the Fox-Fairy (Hungary 2015)
Special Jury Mention – Ivan I. Tverdovsky, Corrections Class (Russia/Germany 2014)
Best Documentary (Grand Jury Prize) – The Great Alone (USA 2015), Director: Greg Kohs
Special Jury Prizes – Romeo is Bleeding (USA 2015), Director: Jason Zeldes; Sergio Herman: F**king Perfect (Netherlands 2015), Director: Willemiek Kluijfhout
Best New American Cinema (Grand Jury Prize) – Chatty Catties (USA 2015), Director: Pablo Valencia
FUTUREWAVE AND YOUTH JURY AWARDS:
Best Futurewave Feature – Seoul Searching (USA/South Korea 2015), Director: Benson Lee
Best Films4Families Feature – When Marnie Was There (Japan 2014), Director: Hiromasa Yonebayashi
Wavemaker Award (Grand Prize)- Audio Input (USA), Director: Sho Schrock-Manabe
Futurewave Audience Award – Minimum Max (USA), Director: Josh Ovalle
Prodigy Camp Scholarships – I'm Not Here (South Africa), Director: Jack Markovitz
Minimum Max (USA), Director: Josh Ovalle
SHORT FILM JURY AWARDS:
Live Action (Grand Jury Prize) – The Chicken (Croatia, Germany), Director: Una Gunjak
Special Jury Prize – Hole(Canada), Director: Martin Edralin
Documentary (Grand Jury Prize) – Bihttoš(Canada), Director: Elle-Máijá Tailfeathers
Animation (Grand Jury Prize) – The Mill at Calder's End (USA), Director: Kevin McTurk
– Jessica Baxter (@TehBaxter)