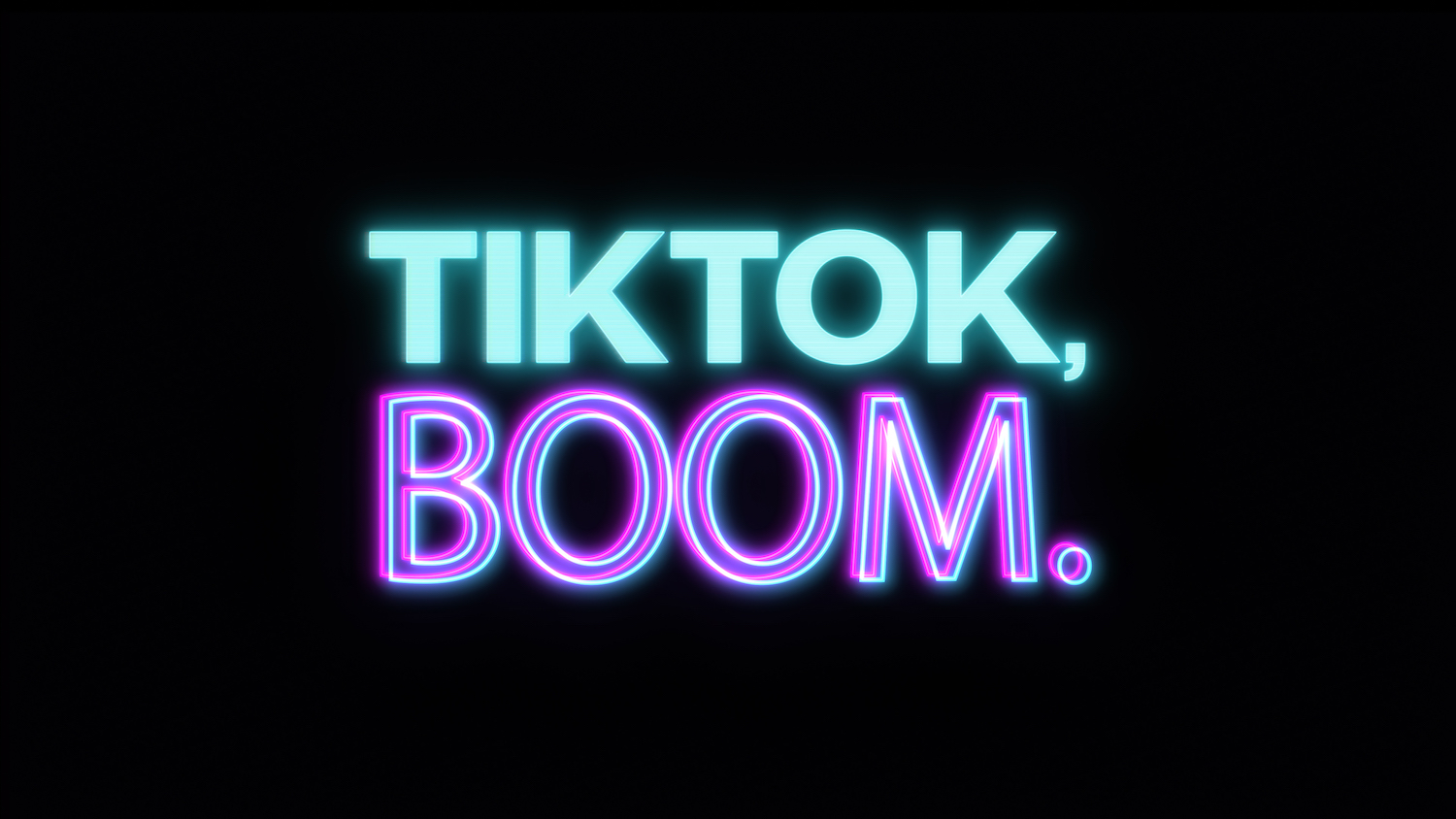 (The 2022 Sundance Film Festival runs January 20-30 all virtually. Check out Chris Reed's movie review of TikTok, Boom. Like what you see here on Hammer to Nail? Why not pay just $1.00 per month via Patreon to help keep us going?)
Documentarian Shalini Kantayya knows a thing or two about modern tech. In her last film, Coded Bias, she explored the ins and outs of how algorithms reflect the prejudices, conscious or not, of their programmers. Now, in TikTok, Boom, Kantayya is still very much interested in algorithms, though this time in that specific one that powers the social-media video app TikTok. For anyone just waking from a long coma, TikTok is a Chinese-owned company that rose to political prominence in 2020, when Donald Trump declared it programma non grata (because, China). Kantayya certainly covers the how and the why of all that but is mostly interested in the app's origin story and its future. Though I confess to not being a user, the movie feels comprehensive. It's also highly engaging.
If you are just joining us, know this: TikTok is all about the video content. Think YouTube, but on steroids. The length of the videos depends on whether one uploads them pre-made or records them on the app. As with all such things, the algorithm quickly determines what you like and then directs you towards evermore similar material. What seems to set TikTok apart is the efficiency of its algorithm to read your taste and feed it voraciously. Over at Facebook (now Meta) Mark Zuckerberg is running scared. Not interviewed for the movie, he nevertheless feature prominently.
Kantayya populates her frame with a diverse array of TikTok stars, people who have found a way to monetize their popularity, including Spencer X and Deja Foxx. What she doesn't do, unfortunately, is explain the details of how one goes from beginner to superstar and then major earner. No doubt the process is similar to the trajectory of every other influencer and involves big sponsorships, but it's a minor gap that, if filled, would improve this already strong story.
TikTok was born as Douyin, the child of Zhang Yimang and his ByteDance firm. Once that was firmly entrenched in China, ByteDance bought Musical.ly, a lip-syncing app, and merged the two into something dubbed TikTok. Douyin remained the Chinese version, with tighter restrictions, and TikTok set out to conquer everywhere else.
About those restrictions. Kantayya explores the many ways that TikTok may not actually be free of them, interviewing a young Afghan American woman, Feroza Aziz, who talks about how her pro-Uighur posts were censored (this happens when the app simply prevents a video from showing up in anyone else's feed). Another creator, Emily Barbour, discusses how she and others were shadow banned using Black Lives Matter and George Floyd hashtags. The company denies all of this, but the user pushback has had an effect (in a positive way), at least for now. Aziz cleverly got around the blocks by inserting her pro-Uighur speeches in the middle of how-to make-up videos. Very clever.
As is most of this film, down to the lower-thirds titles designed in the style of the TikTok logo. One thing I would have liked to see examined, however, is the way that vertical moving images are now becoming increasingly accepted thanks to apps like TikTok. The hegemony of horizontal widescreen is at an end. That's neither good nor bad (though it drives this old-school cinephile a little nuts), but it is the reality, and an explosion of the heretofore normal. Boom, indeed.
– Christopher Llewellyn Reed (@ChrisReedFilm)
2022 Sundance Film Festival; Shalini Kantayya; TikTok, Boom documentary movie review