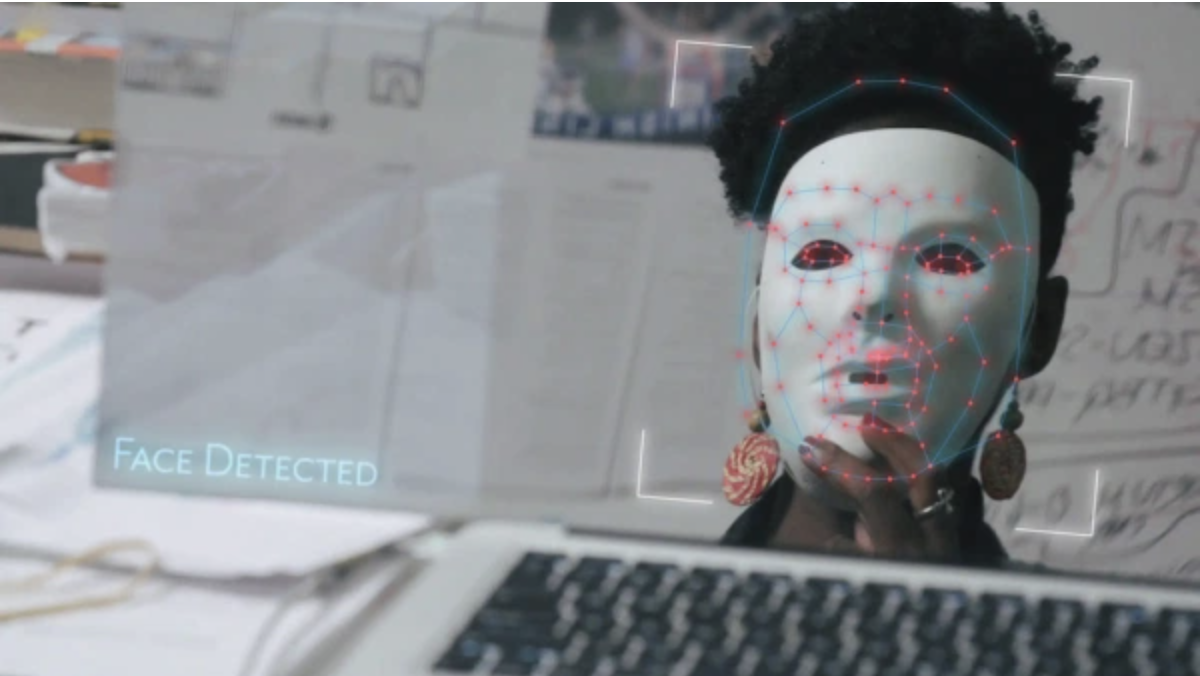 (The 2020 SXSW Film Festival was sadly cancelled. Yet Hammer to Nail is still reviewing films that were slated to premiere at the fest! We present, #LostFilmsofSXSW. Like what you see here on Hammer to Nail? Why not give just $1.00 per month via Patreon to help keep us going?)
Though it should hardly come as a surprise if the algorithms that currently rule our planet reflect the identities of their (mostly white and male) creators, the bias, intentional or not, embedded in their code has a profound effect on the world. More specifically, those who do not resemble the programmers may find themselves unable to operate their applications as intended or, worse, may find themselves unfairly targeted as less than desirable. The increasing ubiquity of facial-recognition software in use by law enforcement brings this inequity into sharp relief, with people of color far more likely to be flagged as terrorists than their white counterparts. That's just the tip, albeit one of the sharpest, of the digital iceberg about which we learn in director Shalini Kantayya's simultaneously disturbing and mesmerizing new documentary Coded Bias. Filled with soundbites from very smart thinkers on the subject, all of them women and/or people of color, the film is a brilliant primer on the issue at hand and how to solve it.
Kantayya (Catching the Sun) photographs her talking-head interviews in well-lit, well-composed frames that add a fine visual flair to the already gripping material. The supporting b-roll footage is also beautifully shot, the entirety stitched into a marvelous example of what the best of today's nonfiction filmmaking can look like, additionally complemented by some exceptional graphics. None of that would matter, however, were the substance of no interest. Instead, Kantayya assembles a remarkable team of experts to walk us through the narrative.
There's MIT's Joy Buolamwini, a Ph.D. candidate who uncovers, through her research, the extent to which her own dark skin is unrecognized by the software she studies; Meredith Broussard, author of Artificial Unintelligence; Cathy O'Neil, author of Weapons of Math Destruction; Silkie Carlo of the United Kingdom's Big Brother Watch; Zeynep Tufecki, author of Twitter and Tear Gas; Safiya Umoja Noble, author of Algorithms of Oppression; and many more. Together, they explain the problem and how to solve it. In the case of Buolamwini, her work results in a direct solution … at least for IBM, who listens and make changes. Other companies, not so much, at least not yet. There is still a lot to be done.
As depressing as the realities of the virtual universe might currently be, Coded Bias traffics not in doom and gloom but in hope. Change is possible, as witnessed by the onscreen voices who do not fit the programmers' models yet refuse to be cowed. The future need not look like the present, unless we sit by and do nothing. Kantayya and her collaborators lead by example. Let us all follow suit.
– Christopher Llewellyn Reed (@ChrisReedFilm)