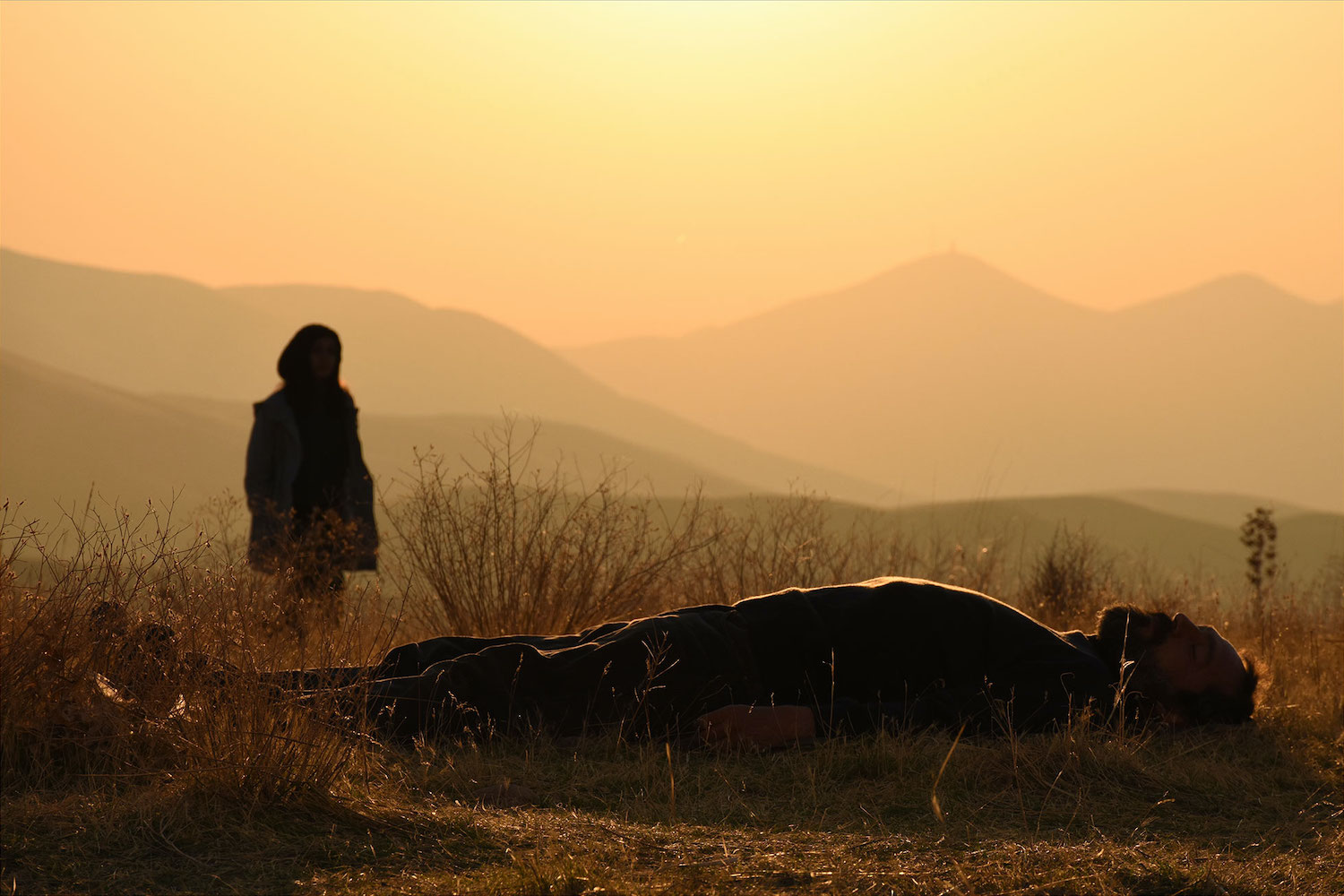 (Mohammad Rasoulof's There Is No Evil opens May 14 in select theaters and on VOD via Kino Lorber. Like what you see here on Hammer to Nail? Why not give just $1.00 per month via Patreon to help keep us going?)
The problem with any anthology, be it in writing or on screen, is that we have less time with a story's characters than we might want. And so it goes in Mohammad Rasoulof's otherwise masterful There Is No Evil, comprised of four individual tales set both in and outside Iran's capital of Tehran. Each connected by a meditation on the personal cost of state-sanctioned executions, they one and other add layers to this powerful theme until we are left emotionally wasted. It's a cinematic catharsis not as devastating as it sounds, for out of the trauma comes renewed faith in humanity. There is no evil, just people.
Rasoulof (Manuscripts Don't Burn) starts us off with the titular Part 1, where we meet Heshmat, his wife and daughter, all living a nondescript existence in the capital, struggling as all average families do to care for themselves and their loved ones. Over the course of 30 minutes, the director presents their daily routine, including trips to the bank, school and supermarket. They are neither extraordinary nor entirely ordinary, their quirks and foibles equally familiar and uniquely their own. Seduced in this way into a feeling of total normalcy, we then find ourselves completely shocked by the final shot.
From there, Rasoulof throws us into "She Said: 'You Can Do It'," in which a conscripted soldier, Pouya, is faced with the conundrum of what to do when it is his turn to conduct an execution. Morally opposed to the concept, he balks, calling his girlfriend and discussing the matter with his fellow conscripts, some of whom wish he would just get on with it and stop complaining. "This is prison; you're a soldier in Iran," one says. Another warns, "There are no laws here, just money and nepotism." In other words, do as you're told. Will he or won't he? That is the question, and whereas the first story ends in horror, this one takes a turn for the quasi-fantastical.
Next is "Birthday," which gives us another soldier, Javad, on a three-day leave to see his fiancée, Nana. Though she is happy to see him, and he has plans to make his proposal official, the day takes a turn for the sour when she informs him that no one can really celebrate, despite it being her birthday, because a dear family friend, Keyvan, has just passed. The how and the why of his death will play a significant role in how things develop, linking this narrative to the second part in wholly unexpected ways.
But not nearly as directly as Parts 2 and 4 are linked, though in a way we do not recognize until the final scenes. Here, in "Kiss Me," a young Iranian woman, Darya, raised in Germany, returns to her ancestral land to visit her uncle, Zaman, and his wife, Bahram, for reasons she doesn't quite understand. She's been sent by her father to rediscover her heritage, but the truth is far more complicated. As Zaman and Bahram hint at unspoken secrets, Darya ponders why anyone would choose to live in the remote farm country where they make home. Soon, she will know why, though the revelation raises more questions than answers.
Through this series of often (but not always) gentle explorations of the human condition, Rasoulof navigates the tricky terrain of ethics and compromise. What would you be prepared to do to save your soul? Alternately, how far would you go to ensure your own success, much less survival? Without passing obvious judgement on his protagonists, the director simply presents their actions and consequences, forcing us to decide what is right and wrong, depending on circumstance. We watch, we ponder, we are deeply moved. Such is the result of the finest art.
– Christopher Llewellyn Reed (@ChrisReedFilm)