THE CURBSIDE CRITERION: DEEP COVER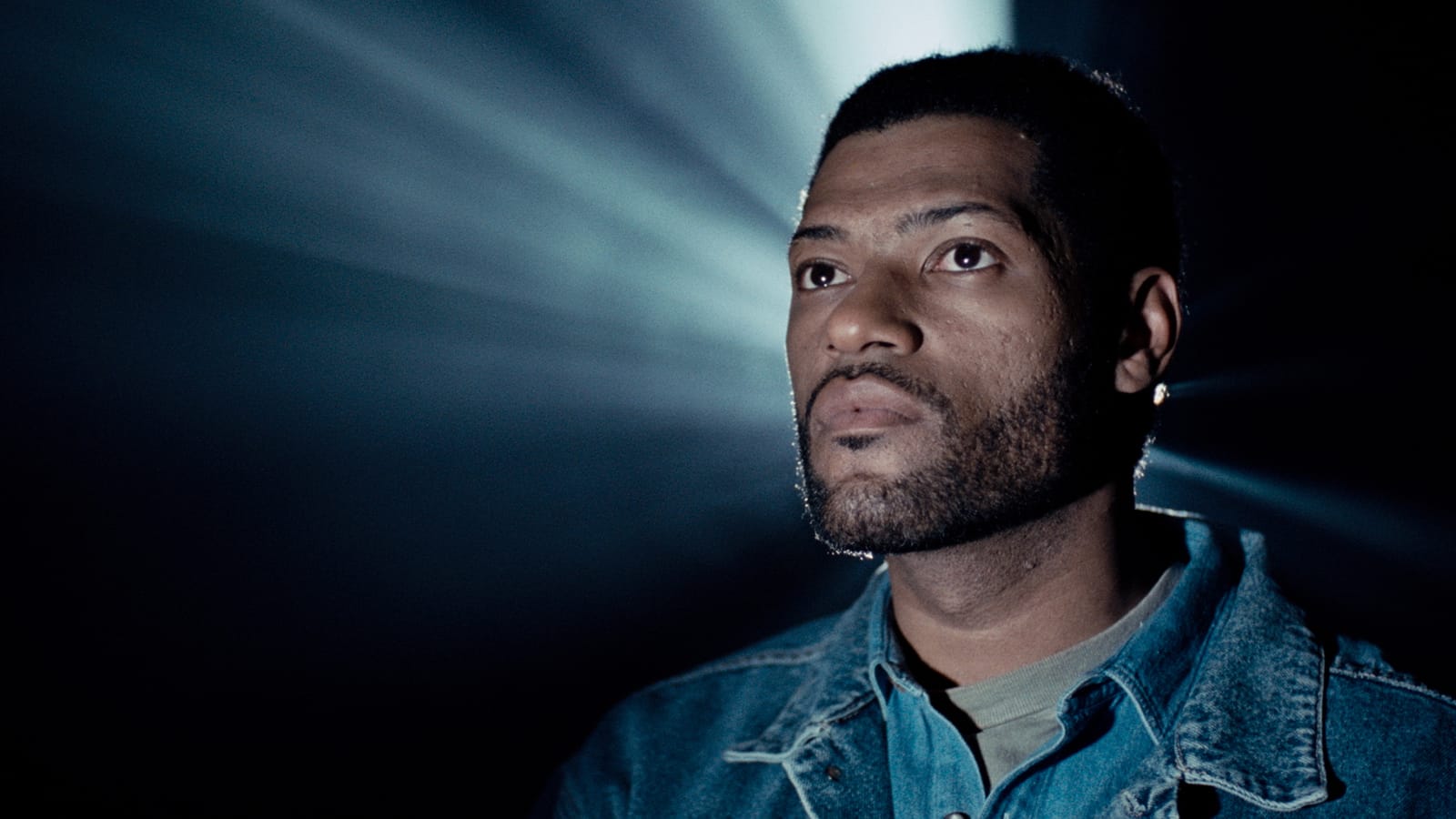 (Here at Hammer to Nail, we're are all about true independent cinema. But we also have to tip our hat to the great films of yesteryear that continue to inspire filmmakers and cinephiles alike. This week, Brad Cook discovers overlooked 90s L.A. noir Deep Cover.  Like what you see here on Hammer to Nail? Why not give just $1.00 per month via Patreon to help keep us going?)
I'll confess that I knew nothing about actor Bill Duke's directing career and his 1992 film Deep Cover before Criterion announced they were issuing it on Blu-ray, but the casting of Laurence Fishburn and Jeff Goldblum had me intrigued. They're so different from each other that I figured a movie starring the two of them could either soar or crash.
Fishburne plays Russell Stevens, whose father was killed in front of him while attempting to rob a liquor store when he was a child. He vowed to take a different path and became a police officer who's recruited by the DEA to go to Los Angeles under an assumed name and help take down a drug-dealing kingpin. Given his father's history of drug and alcohol abuse, Stevens has no trouble taking on the assignment.
In LA, Stevens uses the name John Hull to infiltrate the drug ring and make contact with David Jason (Goldblum), a shady lawyer who is a middle-man between the drug lord's suppliers and dealers. Stevens' DEA handler is Gerry Carver (Charles Martin Smith), who only sees Stevens in transactional terms: the police officer is the kind of straight-laced Black man who's the perfect recruit as part of the so-called "war on drugs," nothing more. He's in LA to fulfill a function.
Stevens soon finds himself dealing with two hierarchies, the drug cartel and the DEA, that are both using him for their own ends. Not only is the film a stinging rebuke of the war on drugs, it's also an examination of two power structures that may be more like each other than either would like to admit, particularly the DEA. As with any good movie, it doesn't offer any easy answers to a complex problem.
At its heart, Deep Cover is a 90s film noir that updates the setting from claustrophobic older cities like New York and Chicago to the urban sprawl of a newer city like LA. It also owes some of its roots to the Blaxploitation films of the 70s. Unfortunately, it was overshadowed in 1992 by Reservoir Dogs and Boyz in the Hood had been released a year earlier, which may have made audiences feel that it was retread of that territory. It wasn't, and I'm glad that Criterion is giving it some extra exposure today.
And that Fishburne/Goldblum casting? In the end, I didn't feel it helped the film soar, nor cause it to crash. There are moments where Goldblum's nervous energy perfectly complements Fishburne's cool reserve, and other times where the two almost feel like they're in different movies. In the end, the pairing works well enough to keep the movie moving along. In a sense, they're a bit of a reversal of the buddy dynamics found in films like 48 Hrs.
Deep Cover was remastered in 4K for this release, and the digital transfer was approved by Duke. This is the first time the movie has been on Blu-ray. Criterion has been touting 4K remasters for many of its recent Blu-ray releases, and rumors online suggest that the company is gearing up to start announcing some long overdue 4K releases. Apparently the pandemic waylaid the company's initial 4K plans.
Criterion commissioned three new interviews for this disc:
• Bill Duke (19 minutes): The director discusses his dual acting and directing careers, with an emphasis on Deep Cover.
• Racquel J. Gates and Michael B. Gillespie (36 minutes): The pair of film scholars discuss the movie and the era in which it was made, including the intersection it resides in between Black films and the noir genre.
• Claudrena N. Harold and Oliver Wang (18 minutes): The former is an author, the latter a sociology professor. They dig into the movie's title song, "Deep Cover," which is notable for being Dr. Dre's first solo single as well as the studio debut of Snoop Dogg.
Criterion also included a 57-minute discussion with Fishburne and Duke that was moderated by film critic Elvis Mitchell and held at the American Film Conservatory in 2018. It focuses solely on Deep Cover and was held after a screening, which allowed for fresh reactions to a movie that was 26 years old at the time.
Finally, this edition includes a physical fold-out with an essay by Michael B. Gillepsie titled, "Who'll Pay Reparations on My Soul?"
– Brad Cook (@BradCWriter)