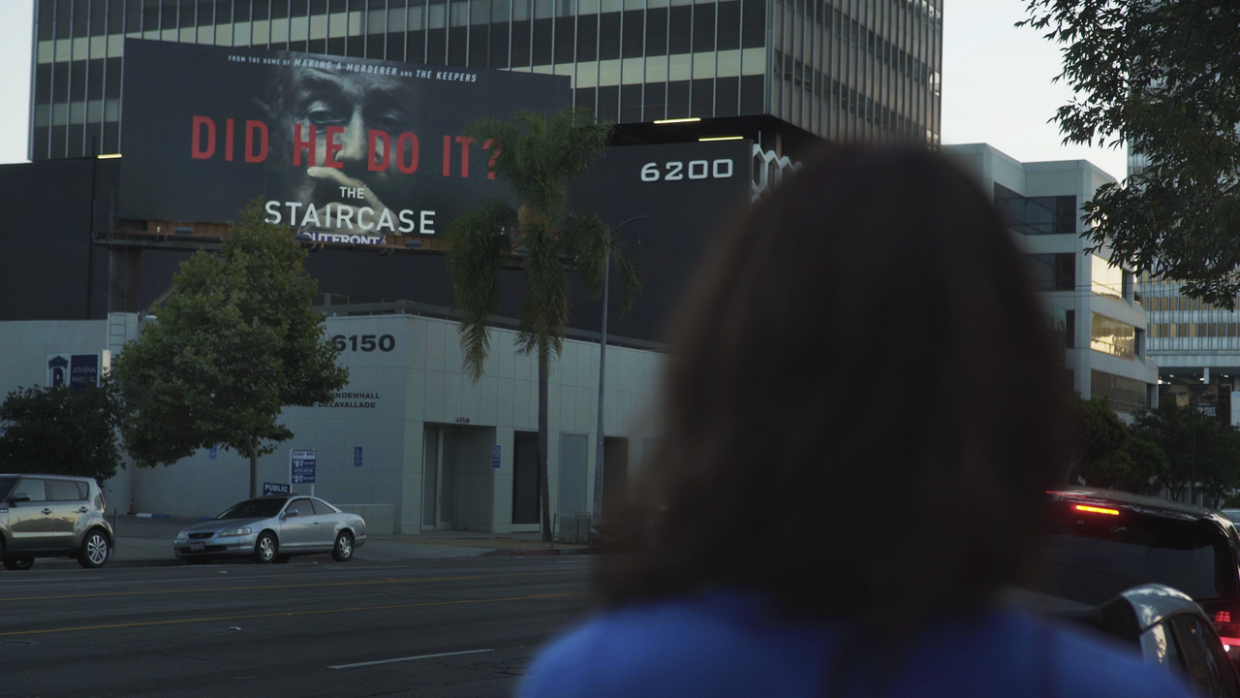 (The 2022 Tribeca Film Festival runs June 9-26 both online and in-person. Check out Chris Reed's movie review for Subject. Seen it? Join the conversation with HtN on our Letterboxd Page.)
What price art? This is the central question of directors Camilla Hall and Jennifer Tiexiera's new documentary Subject, which examines the emotional cost of starring in a nonfiction film about yourself. Creators and viewers have traditionally taken for granted their right to access the lives of those who appear on screen. Wherever the camera points, the footage it captures becomes part of a crafted narrative for all to enjoy. The reality is more complicated than that, no matter whether one has signed a release or not. Once the finished product goes out into the world, it takes on a force of its own, forever warping the existence of its characters. It's about time we take a moment to pause and consider the consequences.
I write the above as a filmmaker who has pointed his lens at plenty of folks (always with the aforementioned releases). And while I like to think of myself as one of the good ones (who doesn't?), I nevertheless was given plenty to think about while watching Subject. Let's start with the word, itself, discussed at length within the movie. The very first Merriam-Webster definition reads as follows: "one that is placed under authority or control"; further entries include "one that is acted on," "something concerning which something is said or done," and "something represented or indicated in a work of art." Lacking in all cases is a sense of personal agency on the part of that "something" used for the purposes of a larger narrative.
Even the people who willingly enter into a contract with a director may find themselves later regretting that choice. Too bad. It's now out of their hands and the details of their life belong to the universe. Take, for example, Margie Ratliff, one of the children of Michael Peterson, whose conviction for his wife's murder was the "subject" of the 2004 documentary series The Staircase. Not only were her twenties dominated by the trial and the attention from the series (revived when Netflix bought it and added two new episodes in 2018), but now she has to face renewed scrutiny after HBO just released its dramatized version this year. It never ends.
Ratliff is just one of many talking heads, her story part of a mix that includes Arthur Agee of Hoop Dreams, Mukunda Angulo of The Wolfpack, Jesse Friedman of Capturing the Friedmans, and Ahmed Hassan of The Square. Though Hall (Copwatch) and Tiexiera (P.S. Burn This Letter Please) abstain from interviewing any of the directors of films whose protagonists take center stage here, they nevertheless include many other filmmakers, thereby allowing for a great variety of perspectives that enrich the discussion. Some, like Bing Liu (Minding the Gap), are both director and subject. There are no easy answers about the right thing to do, which makes the movie fascinating to watch.
Should people get paid for starring in documentaries? One position is that it corrupts the process, while another sees it as a just reward for the loss of privacy. Kartemquin Films' Gordon Quinn—one of the producers of the 1994 Hoop Dreams—insisted that Agee and others receive part of the proceeds (which Agee says was "life-changing money). Not everyone acts this way; it's a debate.
As is much in this powerful examination of the responsibility we hold towards the ones who bare their souls for our entertainment, whether they emerge better or worse from the experience. Thanks to today's streaming services, documentary distribution is in a golden age, with our thirst for more and more content barely slaked. Keep on watching, but think before you cinematically imbibe, and remember that real people are on the other side of that camera.
– Christopher Llewellyn Reed (@ChrisReedFilm)
2022 Tribeca Film Festival; Camilla Hall and Jennifer Tiexiera; Subject documentary movie review