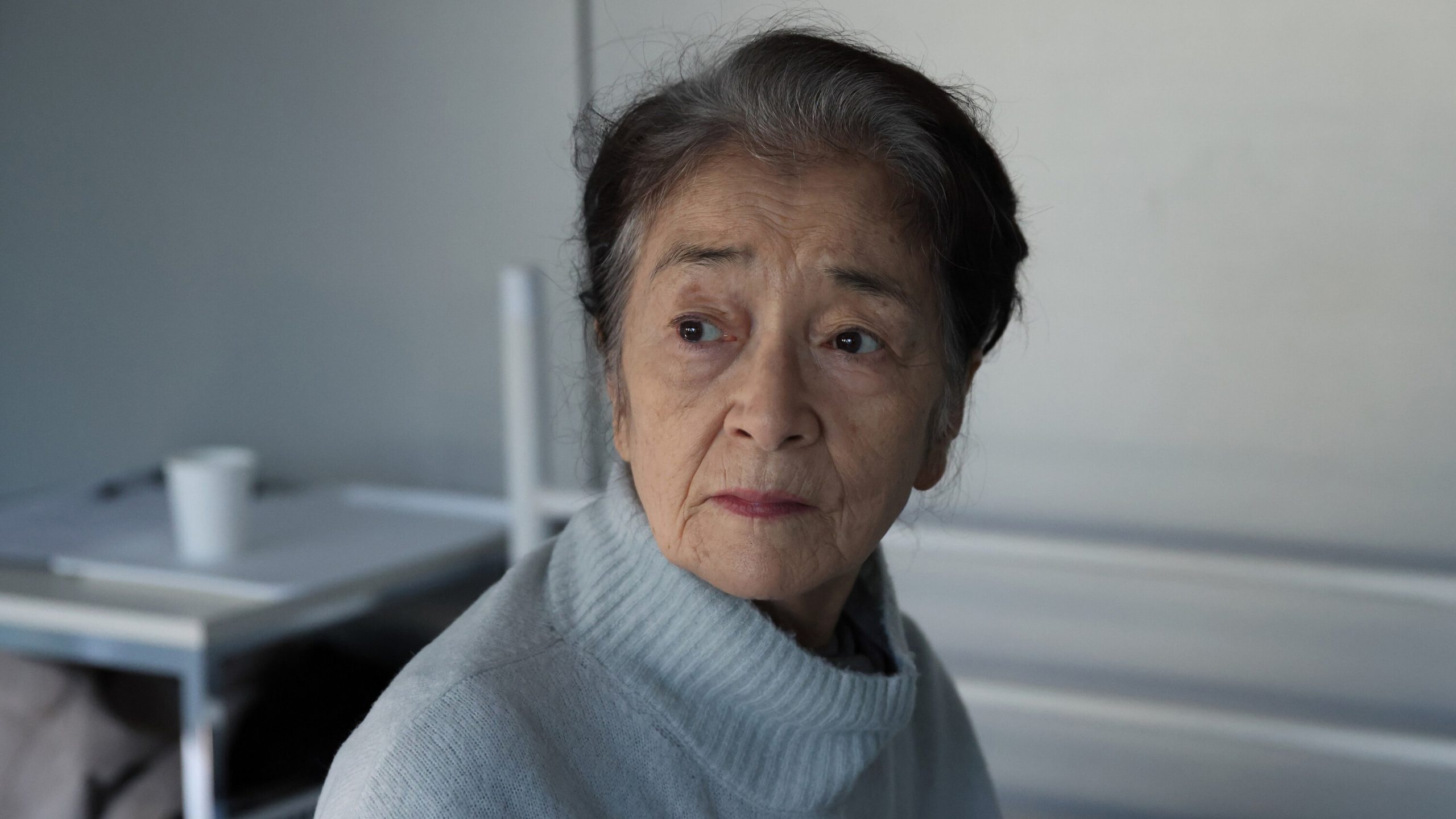 (Check out Jack Schenker's movie review of Plan 75, it's in theaters now. Seen it? Join the conversation with HtN on our Letterboxd Page.)
The new Japanese arthouse gem Plan 75 sucks you into its dystopian world with a fascinating premise: citizens over 75 may opt into government funded euthanasia in exchange for $1,000. Director Chie Hayakawa (who I also interviewed) has created an extremely precise and sterile film about societal chaos. The film's tone mixes an alien atmosphere with sadness and splashes of humor. Plan 75 grips you with its emotional intelligence, thematic depth and relatable characters. The film's premise on its own could spark hours of conversation amongst friends, but Chie Hayakawa takes it a step further, delivering a beautiful human drama amidst an unfamiliar land.
The film follows Michi (Chieko Baisho) as she navigates a Japanese society that encourages people over 75 to volunteer for euthanasia under a newly implemented law. While a lot of the film's runtime is spent with Michi, there are supporting characters that give us necessary perspective, such as Maria (Stefanie Arianne) who plays a worker at Plan 75. Michi goes through her mundane routines in life, and through a series of off-putting advertisements, she decides to take up the Plan 75 offer. The process takes some time which leaves the audience to contemplate what they would do in Michi's shoes.
Hayakawa's filmic influences are mysteriously unclear. The only slight comparison could be made to the films of Michael Haneke, a director who made a name for being holistically unique. That is quite the achievement for debut writer and director Chie Hayakawa. In her first film she solidified her voice in the industry and created a piece of cinema that feels different from most of the modern landscape. One moment that has stuck in my mind comes at around the 44 minute mark. Michi has just had a conversation with a worker over at Plan 75. She is trying to make a human connection with the worker and the conversation turns cold. It cuts to Michi, late at night, alone working as a traffic guide for large trucks. As the scene begins you are immediately struck by this brilliant location and lighting. From there the diegetic sounds of the trucks going by and the cold late night wind washes away in exchange for melancholy electronic chords. This scene has no consequence in terms of the plot, however, it is moments like these that are strangely disturbing and allow the film to breathe. It is masterfully executed lyrical cinema.
Plan 75 is certain to grab the attention of cinephiles through its precise craft. This is a film that, despite its quiet nature, has been tailored for the theater via an intricately designed sound. If you are to view the film on a laptop, be sure to use headphones as to not miss one of the best sound designs of the year. It is the ordinary sounds in the film that hold great importance in creating a world the audience can get lost in. This combined with the cinematography and dense score is what gives this film its alien feeling. The film is brought back down to earth by a subtle yet emotionally complicated performance from Chieko Baisho. She does not speak very often in the film, and must deliver the crux of her emotion through her expressions. She nails the character of Michi and keeps the film from ever feeling too distant. Not only is Plan 75 a must see for aspiring filmmakers and cinephiles, Chie Hayakawa is a serious talent to look out for.
– Jack Schenker (@YUNGOCUPOTIS)
KimStim; Chie Hayakawa; Plan 75 movie review