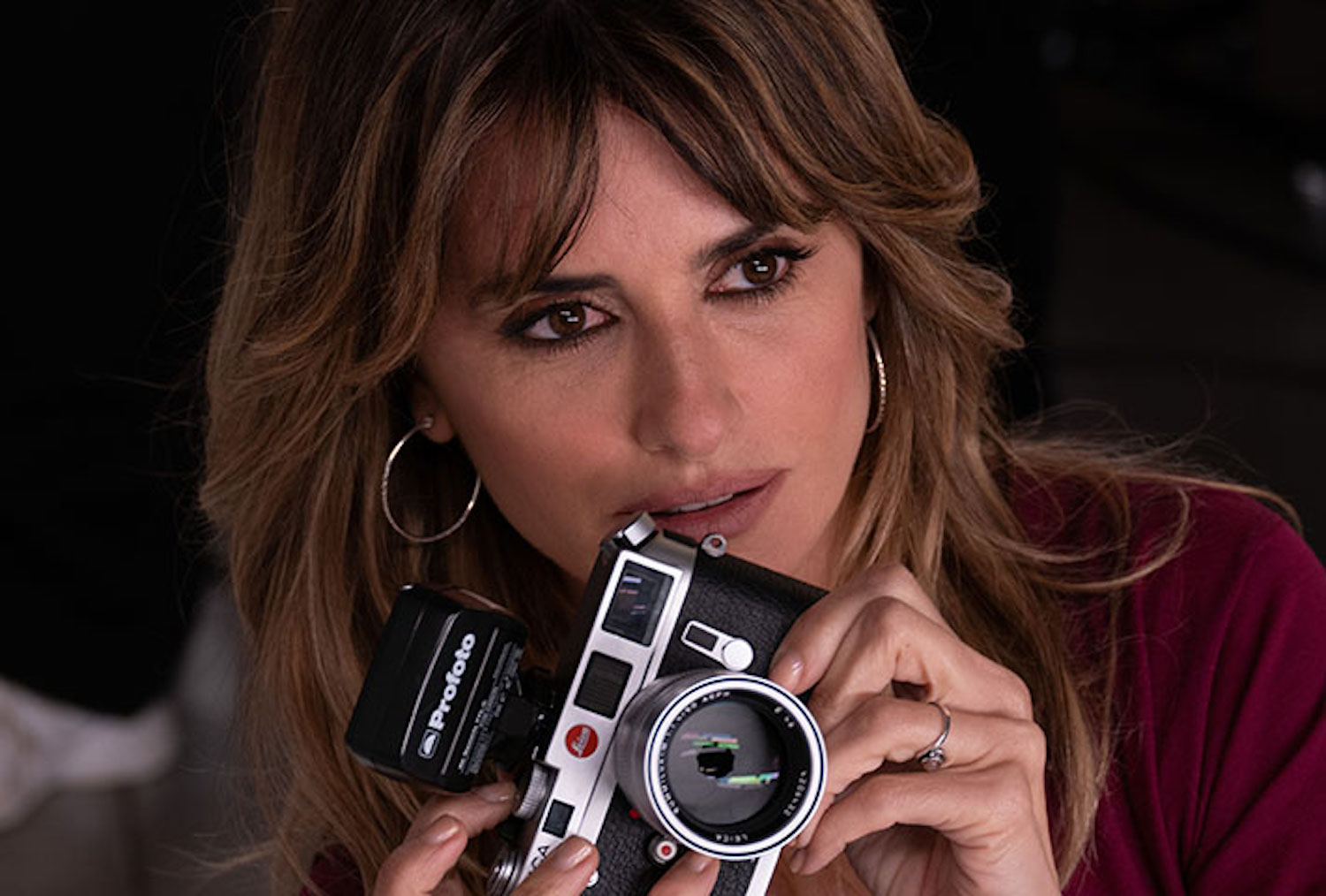 (Pedro Almodóvar is back and Chris Reed has this review of Parallel Mothers, his latest topsy-turvy genre bender. Like what you see here on Hammer to Nail? Why not pay just $1.00 per month via Patreon to help keep us going?
If one is as familiar with the work of Spanish director Pedro Almodóvar (Pain and Glory) as am I, then seeing red (in the best possible way) is nothing new. It so often suffuses his production design and title credits that its absence would almost provoke cinematic vertigo. In his latest movie, Parallel Mothers, the crimson jumps out at us right from the start, the color of blood staining the first images. Given that the subtext (and later text) of the narrative is the vicious Civil War of the 1930s and attendant massacres, the sanguine lettering sets the stage perfectly. The legacy of dictator Francisco Franco and his fascist minions lurks just beneath the surface, finally emerging in full at the end, confronted like the nightmare it was and overcome in peaceful harmony.
But first, there is love. When hard-working photographer Janis (named by her hippy mother after Janis Joplin)—played by Almodóvar's frequent muse of the past few decades, Penélope Cruz (Everybody Knows)—meets forensic anthropologist Arturo (Israel Elejalde, El silencio de los objetos), he is her subject on a client's shoot. When she asks him for assistance in excavating the site where she believes her great-grandfather was buried in a mass grave after being executed by Franco's forces, he agrees, though says it will require some time. That's not a problem, for they take an immediate liking to each other and start dating (he's married, but who's to judge?). 
Cut to the hospital a few years later, where both the fortysomething Janis and much younger Ana (Milena Smit, Cross the Line) share a room, both very pregnant. As the film's title would indicate, they give birth simultaneously, setting in motion events that will keep their lives moving forward in tandem. Neither have male partners in the picture (the why of Arturo's truancy will become clear), so eventually they join forces, forging an unlikely bond that, one day, circles back to that mass grave and the skeletons below ground. As the women heal their own wounds, so, too, can Spain. Perhaps.
This being Almodóvar, however, prepare for a circuitous route, full of surprises. Little details that at first seem insignificant become vital to the narrative. The plot may prove occasionally uneven in its advancement, but the journey is worth it. Plus, there's the joy of watching Cruz, a powerful performer who fills the screen, work her magic, ably assisted by Smit, who holds her own. It's great to see Rossy de Palma again, too, even in a small role; discovered by the director years ago, she has enlivened many of his films, including Women on the Verge of a Nervous Breakdown and The Flower of My Secret. Overall, the ensemble remains strong, throughout.
And ultimately, we return to Franco and the blood he spilled. The price of authoritarianism is steep, not worth the toll it takes on a nation and its populace. The vitality and resilience (and yes, tragedy, too) we witness prior to the conclusion reminds us of what is worth fighting for. Almodóvar wants us to remember to never forget. Fascism kills both body and soul, but only if you let it. 
– Christopher Llewellyn Reed (@ChrisReedFilm)
Pedro Almodóvar; Parallel Mothers movie review