2023 GOTHAM AWARDS NOMINATIONS: "Past Lives," "Passages," and "A Thousand and One" Among the Noms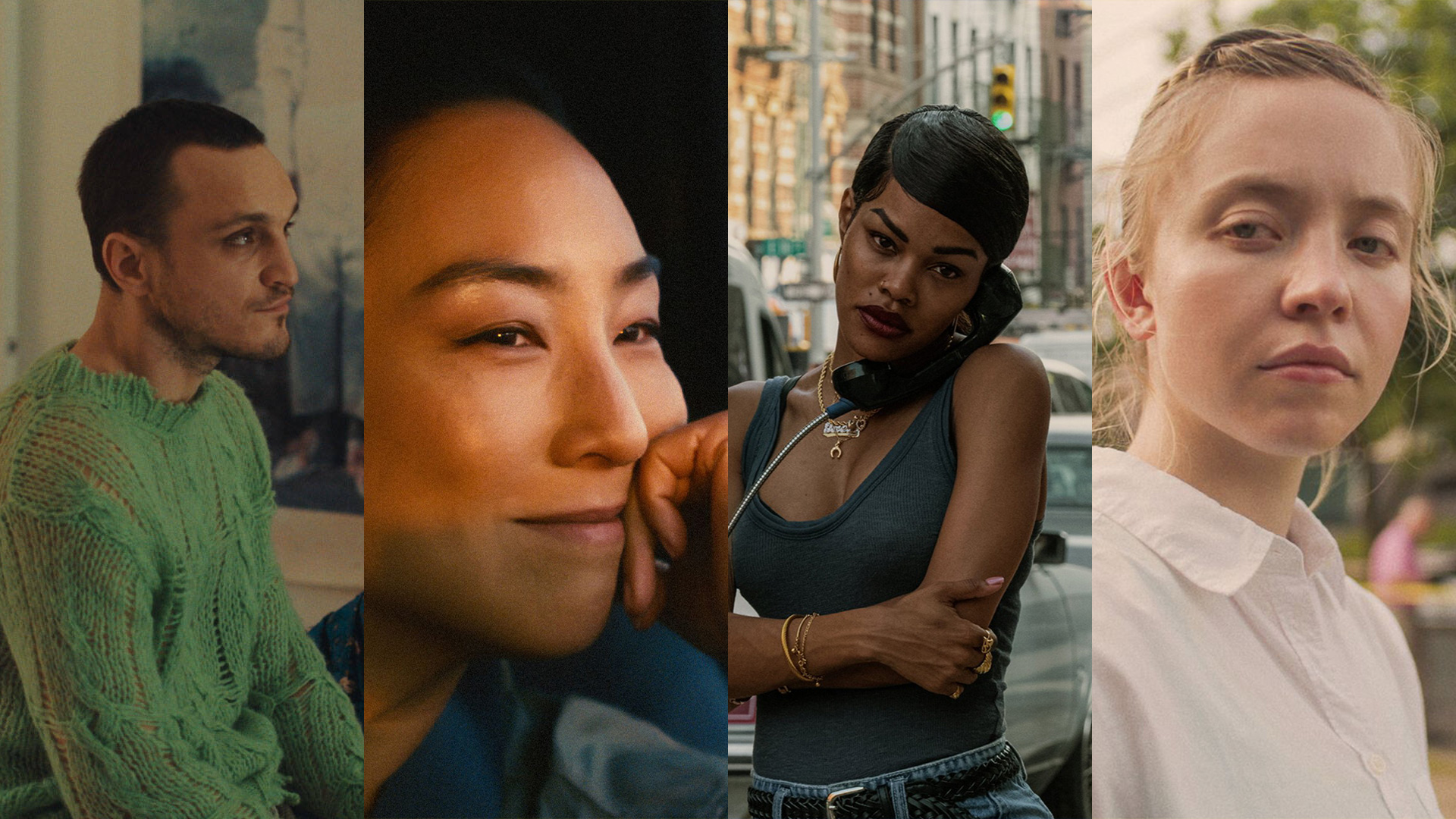 Awards season has now officially kicked off! The Gotham Awards have announced the nominations for their 2023 ceremony. The nominees were listed by Jeffrey Sharp, the executive director of the Gotham Film and Media Institute, as well as deputy director Kia Brooks. Twenty feature films, 11 TV series, and 30 performances in 10 award categories were recognized.
The ceremony will take place Monday, November 27 at Cipriani Wall Street in New York City. The nominations committee consists of film/TV critics, journalists, film programmers, and curators. Per their website, The Gotham Film and Media Institute celebrates and nurtures independent film and media creators, providing career-building resources, access to industry influencers, and pathways to wider recognition. Their vision is to "elevate original voices and untold stories that propel lasting cultural impact and influence the industry to be more expansive and inclusive."
Leading the nominations are Andrew Haigh's festival tearjerker All of Us Strangers, Celine Song's searing debut Past Lives, and Jonathan Glazer's chilling The Zone of Interest. The Gotham Institute also removed its budget cap, which was set at $35 million. Among the surprise nominees in this case are Ryan Gosling for Best Supporting Performance in Barbie ($100 million budget) and Penelope Cruz in Ferrari ($70 million budget).
Among the ceremony's tribute awards is Bradley Cooper's Maestro, which will receive The Gotham Cultural Icon & Creator Tribute. Ben Affleck's Air will also receive The Gotham Visionary Icon & Creator Tribute and George C. Wolf's Rustin which is to receive The Gotham Cultural Icon & Creator Tribute for Social Justice.
See the full list of nominations below.
Best Feature
Passages
Ira Sachs, director; Saïd Ben Saïd, Michel Merkt, producers (MUBI)
Past Lives
Celine Song, director; David Hinojosa, Pamela Koffler, Christine Vachon, producers (A24)
Reality
Tina Satter, director; Brad Becker-Parton, Riva Marker, Greg Nobile, Noah Stahl, producers (HBO Films)
Showing Up
Kelly Reichardt, director; Neil Kopp, Vincent Savino, Anish Savjani, producers (A24)
A Thousand and One 
A.V. Rockwell, director; Julia Lebedev, Rishi Rajani, Eddie Vaisman, Lena Waithe, Bred Weston, producers (Focus Features)
Best International Feature
All of Us Strangers
Andrew Haigh, director; Graham Broadbent, Peter Czemin, Sarah Harvey, producers (Searchlight Pictures)
Anatomy of a Fall
Justine Triet, director; Marie-Ange Luciani, David Thion, producers (NEON)
Poor Things
Yorgos Lanthimos, director; Ed Guiney, Yorgos Lanthimos,  Andrew Lowe, Emma Stone, producers (Searchlight Pictures)
Tótem
Lila Avilés, director; Lila Avilés, Tatiana Graullera, Louise Riousse, producers (Sideshow/Janus Films)
The Zone of Interest
Jonathan Glazer, director; Ewa Puszczynska, James Wilson, producers (A24)
Best Documentary Feature
20 Days in Mariupol
Mstyslav Chernov, director; Raney Aronson-Rath, Mstyslav Chernov, Derl McCrudden, Michelle Mizner, producers (PBS Distribution)
Against the Tide
Sarvnik Kaur, director; Koval Bhatia, Sarvnik Kaur, producers (Snooker Club Films, A Little Anarky Films)
Apolonia, Apolonia 
Lea Glob, director; Sidsel Lønvig Siersted, producer (Danish Documentary Production)
Four Daughters
Kaouther Ben Hania, director; Nadim Cheikhrouha, producer (Kino Lorber)
Our Body 
Claire Simon, director; Kristina Larsen, producer (Cinema Guild)
Breakthrough Director Award, Presented by Cadillac
Raven Jackson, All Dirt Roads Taste of Salt (A24)
Georgia Oakley, Blue Jean (Magnolia Pictures)
Michelle Garza Cervera, Huesera (XYZ Films)
Celine Song, Past Lives (A24)
A.V. Rockwell, A Thousand and One (Focus Features)
Best Screenplay
All of Us Strangers, Andrew Haigh (Searchlight Pictures)
Anatomy of a Fall, Justine Triet, Arthur Harari (NEON)
May December, Samy Burch (Netflix)
R.M.N., Cristian Mungiu (IFC Films)
The Zone of Interest, Jonathan Glazer (A24)
Outstanding Lead Performance
Aunjanue Ellis-Taylor, Origin (NEON)
Lily Gladstone, The Unknown Country (Music Box Films)
Greta Lee, Past Lives (A24)
Franz Rogowski, Passages (MUBI)
Babetida Sadjo, Our Father, The Devil (Cineverse)
Andrew Scott, All of Us Strangers (Searchlight Pictures)
Cailee Spaeny, Priscilla (A24)
Teyana Taylor, A Thousand and One (Focus Features)
Michelle Williams, Showing Up (A24)
Jeffrey Wright, American Fiction (Orion Pictures / Amazon MGM Studios)
Outstanding Supporting Performance
Juliette Binoche, The Taste of Things (IFC Films)
Penélope Cruz, Ferrari (NEON)
Jamie Foxx, They Cloned Tyrone (Netflix)
Claire Foy, All of Us Strangers (Searchlight Films)
Ryan Gosling, Barbie (Warner Bros. Pictures)
Glenn Howerton, BlackBerry (IFC Films)
Sandra Hüller, The Zone of Interest (A24)
Rachel McAdams, Are You There God? It's Me, Margaret (Lionsgate)
Charles Melton, May December (Netflix)
Da'Vine Joy Randolph, The Holdovers (Focus Features)
Breakthrough Series – Under 40 minutes
Beef, Lee Sung Jin, creator; Ravi Nandan, Alli Reich, Jake Schreier, Ali Wong, Steven Yeun, executive producers (Netflix)
High School, Clea DuVall, Sara Quin, Tegan Quin, creators; Clea Duvall, Dede Gardner, Laura Kittrell, Jeremy Kleiner, Sara Quin, Tegan Quin, Carina Sposato, executive producers (Amazon Freevee)
I'm A Virgo, Boots Riley, creator; Tze Chun, Michael Ellenberg, Marcus Gardley, Carver Karaszewski, Jharrel Jerome, Boots Riley, Rebecca Rivo, Lindsey Springer, executive producers (Prime Video)
Rain Dogs, Cash Carraway, creator; Cash Carraway, Sally Woodward Gentle, Lee Morris, executive producers (HBO | Max)
Swarm, Donald Glover, Janine Nabers, creators; Ibra Ake, Donald Glover, Stephen Glover, Janine Nabers Jamal Olor, Steven Prinz, Michael Schaefer, Fam Udeorji, executive producers (Amazon Studios)
Breakthrough Series – Over 40 minutes
Anne Rice's Interview with the Vampire
Rolin Jones, creator; Mark Johnson, Rolin Jones, Anne Rice, Christopher Rice, Alan Taylor, executive producers (AMC)
Dead Ringers
Alice Birch, creator; Alice Birch, Anne Carey, Sean Durkin, Megan Ellison, Erica Kay, Ali Krug, Sue Naegle, Stacy O'Neil, David Robinson, James G. Robinson, Polly Stokes, Barbara Wall, Rachel Weisz, executive directors (Prime Video)
The English
Hugo Blick, creator; Hugo Blick, Emily Blunt, Greg Brenman, executive producers (Prime Video)
The Last of Us
Craig Mazin, Neil Druckmann, creators; Neil Druckmann, Craig Mazin, Rose Lam, Asad Qizilbash, Carolyn Strauss, Carter Swan, Evan Wells, executive producers; (HBO | Max)
A Small Light
Tony Phelan, Joan Rater, creator; Susanna Fogel, William Harper, Avi Nir, Tony Phelan, Joan Rater, Lisa Roos, Alon Shtruzman, Peter Traugott, executive producers (National Geographic)
Telemarketers
Adam Bhala Lough, Sam Lipman-Stern, directors; Nancy Abraham, Dani Bernfeld, David Gordon Green, Lisa Heller, Jody Hill, Brandon James, Sam Lipman-Stern, Adam Bhala Lough, Danny McBride, Tina Nguyen,  Benny Safdie, Josh Safdie, Greg Stewart, executive producers (HBO | Max)
Outstanding Performance in a New Series
Jacob Anderson, Anne Rice's Interview with The Vampire (AMC)
Dominique Fishback, Swarm (Amazon Studios)
Jharrel Jerome, I'm A Virgo (Prime Video)
Natasha Lyonne, Poker Face (Peacock)
Bel Powley, A Small Light (National Geographic)
Bella Ramsey, The Last of Us (HBO | Max)
Chaske Spencer, The English (Prime Video)
Rachel Weisz, Dead Ringers (Prime Video)
Ali Wong, Beef (Netflix)
Steven Yeun, Beef (Netflix)