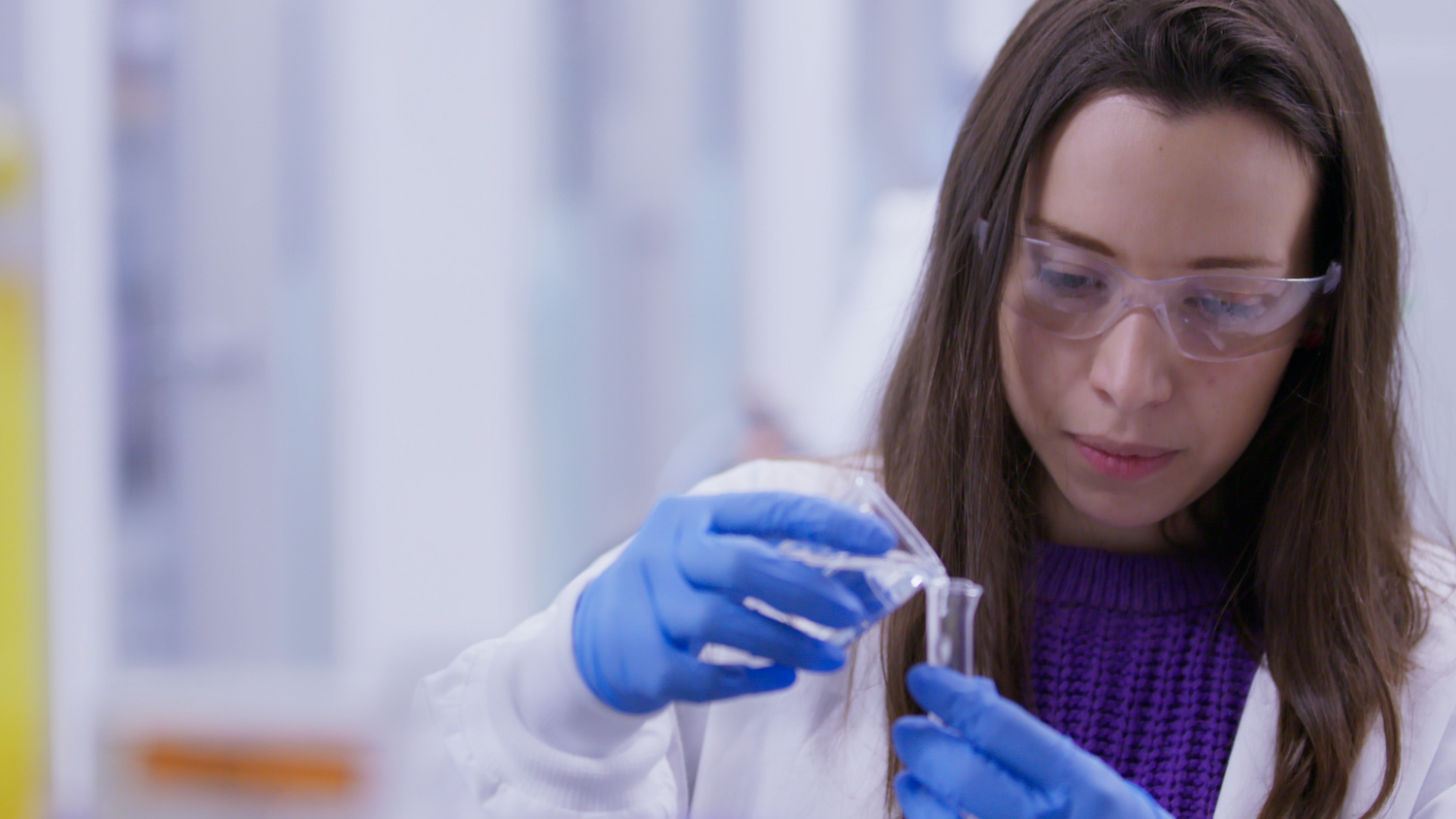 (Cristina Costantini and Darren Foster's doc Own the Room is streaming now on Disney+. Like what you see here on Hammer to Nail? Why not give just $1.00 per month via Patreon to help keep us going?)
Back in 2018, directors Cristina Costantini and Darren Foster released Science Fair, an inspiring look at aspiring scientists, which followed teams of young people competing at the 2017 International Science and Engineering Fair. Something about the format of risk-taking and reward must have appealed to them, for here they are again with Own the Room, a new documentary about hopeful twentysomething entrepreneurs vying for seed funds at different national and global pitch events. In particular, the action in this movie centers on the 2019 Global Student Entrepreneur Awards (GSEA). Whoever wins the top prize receives $100,000, with second and third place also earning hefty cash. If you believe you are the next big thing and have no capital of your own, your future depends on attracting the kind of attention that participation (not to mention placing) at the GSEA can bring. Based on the projects we see pitched, we all stand to gain, as well.
Costantini and Foster turn their lens on five primary subjects, though they bring in additional competitors once we arrive in Macau, where the contest takes place. Our protagonists are, in order of introduction: Santosh Pandey, of Nepal; Daniela Blanco, of the United States (by way of Venezuela); Jason Hadzikostas, of Greece; Alondra Toledo, of Puerto Rico (which, incidentally, is also part of the United States, though for reasons that are never explained, she competes separately); and Henry Onyango, of Kenya. They each present wildly different business concepts, adding to the film's interest. As we go, we learn not only about their ideas, but about their lives and cultural-national contexts. In just 90 minutes, Own the Room thereby offers a compelling series of portraits of diverse innovators from around the globe. The result, much as it was in Science Fair, is a portrait of hope for the world of tomorrow.
Santosh responds to Nepal's alarming rate of expatriation with a company, Offering Happiness, that delivers joyful gifts and surprises to its clients' designated recipients. Daniela (a Ph.D. candidate in chemical engineering at NYU), through her own startup, Sunthetics, works on technology that could revolutionize the textile industry through sustainable practices. Jason, via his iCry2Talk, has perfected an algorithm that ostensibly decodes a baby's inchoate noises and interprets them for parents. Alondra, in the wake of Hurricane Maria, creates UnderstHand, an app that facilitates communication between members of the deaf community and their doctors. Finally, Henry responds to widespread housing shortages among Kenya's student population with Roometo, another app that connects those in need to available spaces. The beauty of their respective pitches is that they are all rooted in the specificity of the person's own personal circumstances.
Beyond the great variety of proposals, the filmmaking itself is not especially innovative, but nor does it need to be. Enough happens on screen to propel the narrative forwards, whether it be in the quotidian challenges of preparation or the much higher-stakes drama when one of the participants is denied entry into Macau. Costantini and Foster have chosen their characters wisely, given the energy and charm they bring to the screen. In Own the Room, all five of them do exactly what the title promises, much to everyone's lasting delight.
– Christopher Llewellyn Reed (@ChrisReedFilm)