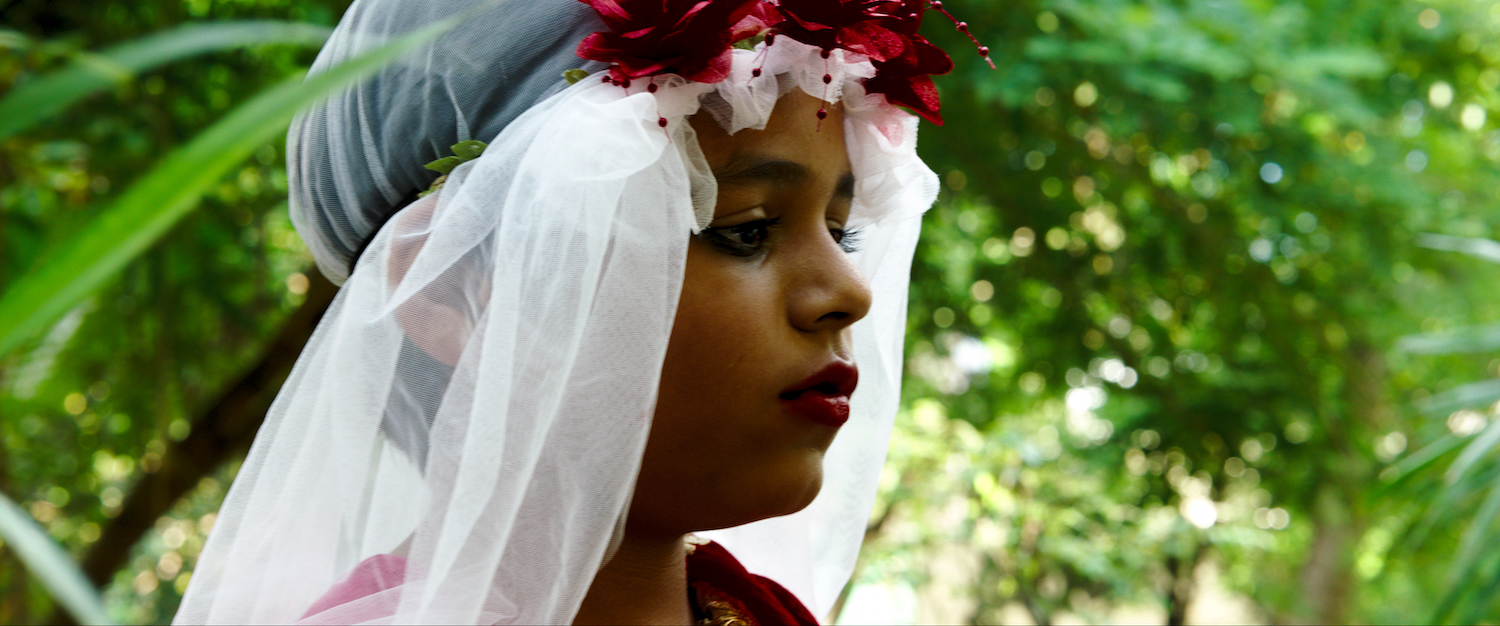 (Indo-Canadian director Deepa Mehta's latest film Funny Boy opens December 10 on Netflix. Like what you see here on Hammer to Nail? Why not give just $1.00 per month via Patreon to help keep us going?)
An adaptation of Shyam Selvadurai's 1994 eponymous novel, Indo-Canadian director Deepa Mehta's latest exploration of forbidden love and sexual identity in a time of conflict, Funny Boy, features strong performances set in a fraught, moving drama. The film, co-written by Selvadurai and Mehta (Anatomy of Violence), follows its young hero, Arjun (or "Arjie") as he struggles with a dawning understanding of his homosexuality just as the Sri Lankan hostilities between Tamils and Sinhalese heat up. Arjie's family belongs to the former group, and their wealth makes them a target of the latter majority. With her characteristic eye for visual beauty in even the most dangerous of situations, Mehta navigates both the coming-of-age and ethnic-cleansing narratives with great sensitivity and passion. Despite the occasional horrors on display, Funny Boy is even, sometimes, quite funny, as well, it's central protagonist always able to find joy in life, even when it seems unattainable.
We begin in Colombo, Sri Lanka, in 1974, with eight-year-old Arjie (Arush Nand) already manifesting signs of his divergence from parental (read: paternal) expectations. He would much rather play the bride in a make-believe wedding than the groom, and hates cricket. He also loves playing dress-up with his father's sister, Radha (Agam Darshi), a more liberal soul who is about to leave for Canada to marry an arranged partner. As mother Amma (Nimmi Harasgama) and father Appa (Ali Kazmi), who have an additional son and daughter, too, wonder how best to manage their budding gay child, Radha becomes something of a safe haven for Arjie. Unfortunately, while waiting for her marriage plans to be finalized, she falls in love with a local man who just happens to be Sinhalese, so soon has her own problems.
Just as this tale starts to develop, Mehta cuts to a teenage Arjie (Brandon Ingram) as he starts a new majority-Sinhalese school. It's now the early 1980s (with Eurythmics and the theme from Flashdance in the air) and with a recent uptick in killings of Tamils, Appa, a successful hotelier, feels that his children should learn the ways of the opposition in the hopes of blending in (how quickly he has forgotten how high schools work, apparently). There, Arjie meets Shehan (Rehan Mudannayake), a boy just like him, except that he, like Radha's now-former lover, is Sinhalese. Still, the two are irresistibly drawn to each other, even as their nation is being torn apart.
One of the director's most evocative techniques is how she blends time, past and present, staging scenes in the then and now with both the younger and older Arjie, seamlessly inserting the one in the other's ostensible sequence. The film is also not purely chronological: we jump back and forth, at least at first, slowly learning facts from one period that inform what we see next. In this way Mehta reminds us that life is not always a clear continuum: memory is jumbled, and though we may think we understand how we got here, we can never fully grasp all the strands of our own psychological DNA. It's in the search that we approximate knowing, and Funny Boy is structured like a metaphysical investigation into Arjie's evolution as an individual.
From 1995 to 2006, Mehta made three films – Fire, Earth and Water – which have come to be known as her "Elements Trilogy"; they covered some similar thematic territory. The aesthetics here recall those movies, and with its frequent shots of sky, perhaps Funny Boy could just as easily have been called "Air," to complete the series. It doesn't need that catchy resolution to land a powerful emotional punch, however, delivering poignant truths about what matters in this world, love most of all, even as it offers a lush cinematic landscape in which to revel. Like Arjie, the film has infectious joie de vivre. Let it wash over you.
– Christopher Llewellyn Reed (@ChrisReedFilm)