THE CURBSIDE CRITERION: BLOW OUT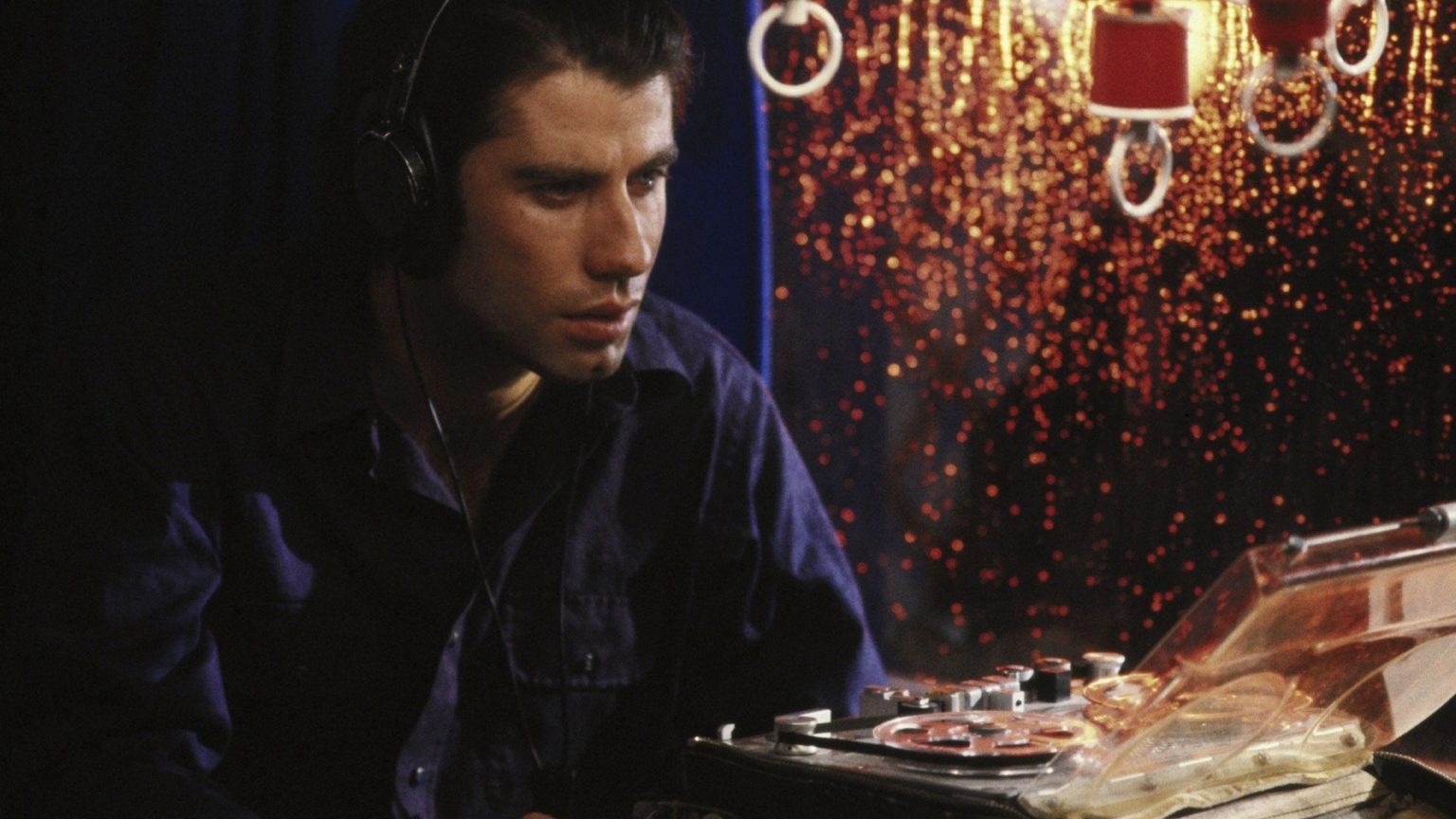 (Here at Hammer to Nail, we are all about true independent cinema. But we also have to tip our hat to the great films of yesteryear that continue to inspire filmmakers and cinephiles alike. This week, Brad Cook looks and listens closely to the new 4k Blu-Ray release of Brian De Palma's fantastic Blow Out.)
Brian De Palma is a director whose work I haven't kept close track of over the years. I've seen and appreciated several of his movies, but Blow Out is one that passed me by way back when. I finally had the chance to catch up with it courtesy of this new 4K+Blu-ray edition from Criterion.
Based on Michelangelo Antonioni's 1966 film Blow-Up, this version of the story stars John Travolta as sound effects technician Jack Terri, a kind of low rent Ben Burtt who does audio work on slasher films. He's out late one night recording various sounds when he sees a car crash into a nearby creek. He rescues the only person alive in the vehicle, a makeup saleswoman named Sally Bedina (Nancy Allen), and soon discovers that the governor of Pennsylvania was killed in the accident.
Listening to the audio he captured, he realizes that one of the car's tires was shot out, instead of a tire blowout causing the accident, which is the official conclusion. His quest for the truth embroils him in a political conspiracy that involves not only Sally but also local mobsters and corrupt members of the police force.
Blow Out is a taut thriller released in 1981 and featuring the same grungy 70s/80s Philadelphia that Rocky did. The story moves at a quick pace as Jack digs deeper into the conspiracy and a hitman played by John Lithgow circles him and Sally, waiting for the right opportunity to kill them and end any chance for the truth to come out. The upcoming Liberty Parade celebration, in honor of the Liberty Bell's anniversary, provides the backdrop for the film's climax.
Criterion commissioned a new 4K digital restoration of the film, which is found sans any extras on the 4K UltraHD platter. Honestly, I didn't see a tremendous difference between the 4K and 2K versions of the film found here, but if you have a high-end system, you'll likely find some improvement in 4K. Regardless of which version you watch, this is probably as good as Blow Out needs to be on home video — it's not the kind of film with splashy visual effects and other flourishes that really highlight 4K.
Moving on to the bonus features found on the Blu-ray disc, here's what you'll find. I don't have Criterion's 2011 Blu-ray release of the film, which was based on a 2K restoration, but I believe they've replicated all the extras here. As far as I know, nothing new was commissioned. As per usual, De Palma doesn't do a commentary track.
• Noah Baumbach interviews Brian De Palma (58 minutes): The screenwriter and director conducts a wide-ranging discussion with De Palma, covering not just Blow Out but many of his other films too. De Palma fans will want to watch all of this.
• Garret Brown interview (16 minutes): Brown invented the Steadicam, and here he not only talks about his invention but also explains how it was used to create a scene in Co-Ed Frenzy, the film-within-a-film that opens Blow Out.
• Nancy Allen interview (26 minutes): The actress talks about the film, her relationship with John Travolta, and other things. She was married to De Palma at the time, so there's definitely an undercurrent of tension when she discusses Travolta, especially since their characters are interested in each other. (For the record, she thinks their characters had sex offscreen.)
• Murder a la Mod (81 minutes): This is a film De Palma made in 1967 about a guy searching for his girlfriend's killer. It's included here not only as an interesting exploration of the director's evolving style but also because part of it shows up on a TV set in one scene of Blow Out.
The trailer and a collection of on-set photos round out the platter. Criterion's obligatory booklet is the same one they issued in 2011 — it includes a then-new essay by film critic Michael Sragow as well as the text of Pauline Kael's Blow Out review that appeared in The New Yorker in 1981.
– Brad Cook (@BradCWriter)
Criterion 4k Blu ray; Brian De Palma; Blow Out