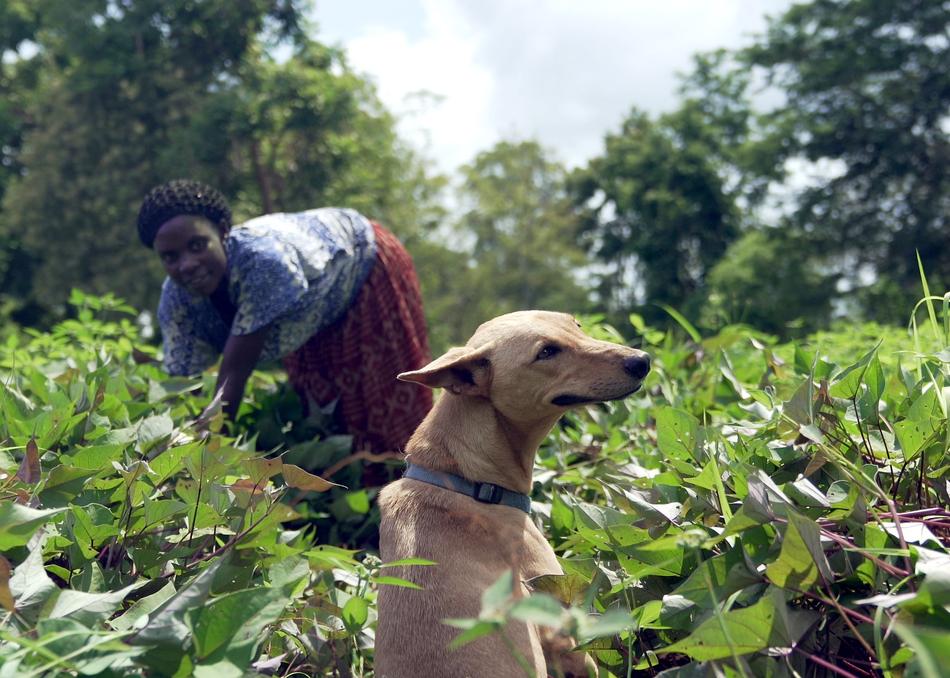 (The 2020 SXSW Film Festival was sadly cancelled. Yet Hammer to Nail is still reviewing films that were slated to premiere at the fest! We present, #LostFilmsofSXSW. Like what you see here on Hammer to Nail? Why not give just $1.00 per month via Patreon to help keep us going?)
We may not deserve dogs, but we might just deserve movies about them, which act as reminders of the long and glorious symbiotic relationship between us and our canine cousins. Director Matthew Salleh, working once more in tandem with producer (and life partner) Rose Tucker (together they made the marvelous 2017 Barbecue) delivers a paean to an animal whose loyalty and versatile utility has made it a treasured companion and helpmate to homo sapiens for millennia. As they did in their previous documentary, the couple trot the globe in search of stories to tell, compiling their finds into a compelling, tautly edited mix of just 84 minutes. Superbly photographed (by Salleh) and edited (by Salleh and Tucker), We Don't Deserve Dogs offers a fascinating and entertaining exploration of an interspecies love affair that continues to reap great rewards (for humans, anyway).
The countries visited are wide and varied: Chile, Finland, Italy, Nepal, Pakistan, Peru, Romania, Scotland, Turkey, Uganda, and Vietnam. The dogs are, as well: large and small, shaggy and smooth, rescued and pampered (and sometimes both). In one case, they are eaten, too, though that is certainly not the norm. One feels that Salleh and Tucker include that moment to underline its exceptional quality, or at least to show that there is truly great diversity in dogs' fates; that same country's sequence begins with a scene of a pet dog frolicking, so even in places where the canid is food, they can be simultaneously cherished as friends. This moment gives us pause for another reason, as well: why do we treat some animals so well, and others so poorly? Indeed, when I interviewed Salleh and Tucker in 2017 (for Barbecue), I asked them about this very distinction, the why of the meat vs. the mate. It's nice to see them adding to this eternal question.
There are no title cards or other descriptors to indicate location; everything must be gleaned from context. This adds to the interest, forcing the viewer to stay focused on what is said and shown. Plus, does it really matter where we are? What makes the narrative resonate is the film's overall emphasis on the consistency of human-dog bonds, across borders. That said, perhaps my favorite of the many tales is an early one, in Uganda, where we see how therapy dogs aid in the mental and emotional recovery of victims of recent conflicts. Many of the subjects there had no previous experience with pets, yet here they are, transformed. The pairing seems to work out well for the animals, too, who gain a home and a buddy for their efforts. This more than makes up for the anguish of the later food sequence (tastefully handled, no pun intended).
As much as I enjoyed the experience, I wish there were more diegetic sounds and less score. Composer Blake Ewing has written a gentle and evocative soundtrack, but its constant presence, even if quiet, without interruption, leaves less room for real-world noises to push through. On the plus side, this audioscape lends the entire proceeding a unified feel; on the negative, it interferes with the silence of our own thoughts in reaction to what is on screen. It's a minor quibble, however, given the beautiful images and (mostly) heartwarming stories on display. Magnificence need not be perfect to be effective.
– Christopher Llewellyn Reed (@ChrisReedFilm)