A CONVERSATION WITH STEVE PINK (THE WHEEL)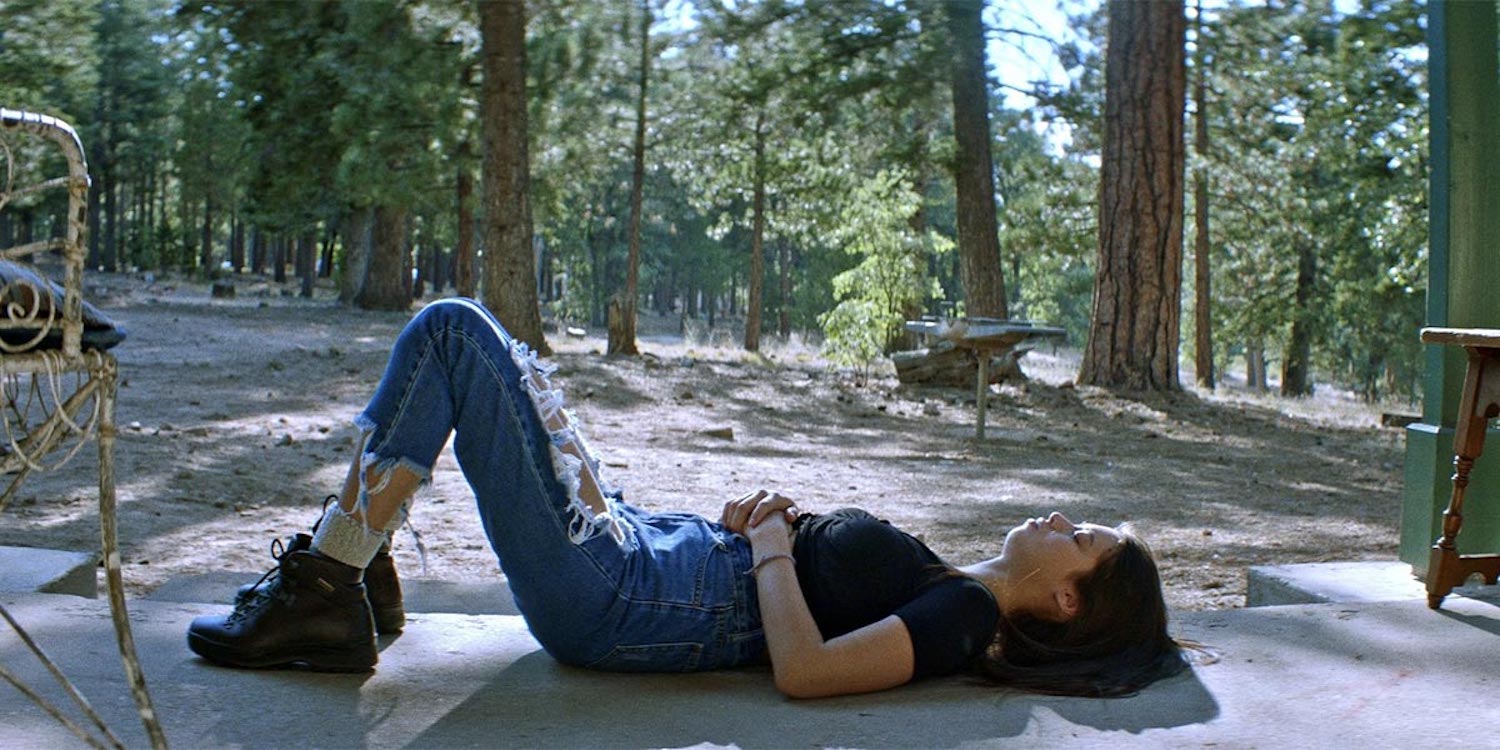 Director Steve Pink is perhaps best known for Hot Tub Time Machine (and its sequel), but that is by no means all that he can do (though it's a lot of fun). His latest feature, The Wheel (which I reviewed), just premiered at Toronto, and I had a chance to interview him during that festival. In the movie, Pink, working off a script by Trent Atkinson, follows two couples in the middle of significant relationship crises. Taylor Gray (Thunderstruck), Amber Midthunder (The Ice Road), Bethany Anne Lind (Blood on Her Name) and Nelson Lee (5 Galaxies) star in what quickly becomes a thoroughly engrossing meditation on love and loss. Here is a condensed digest of our conversation, edited for length and clarity.
Hammer to Nail: So, why is the film called The Wheel?
Steve Pink: Well, I mean, you can imagine all the reasons: the cyclical nature of life, the difficulty of sorting out romantic troubles, right? I think we all find ourselves…let's not underestimate how difficult it is to break free of a cycle, how hard it is. When you think of self-help books and all the issues, you're like, "Hey, you can just start thinking of a new way. Wake up, change your life." And I feel like that's a high bar for most people living in real time. Especially if you're young. I mean, I remember finding it almost impossible to figure out how to resolve the emotional trouble inside a relationship that was falling apart; it's almost impossible to escape from. So in that way, I think that the title, while maybe oblique in some ways, is kind of referencing that.
HtN: How did the script come to you?
SP: I was shooting a commercial and the PA [Production Assistant], Josh, who was working on the commercial, came up to me. We had actually worked a lot together in commercials. The funny version of the story is a PA came up to me and said, "Will you read a script that I have? Because I want to produce." And, I was like, "Just get me more coffee and don't talk to me. I'm directing." (laughs) That's not actually what happened. We'd formed a really good relationship over time, working together in commercials. And that conversation led naturally to me seeing him as someone who was around my age when I started in the business. And I was like, "Well, surely being a PA isn't all you want in life." And he said, "Of course it isn't."
So I asked him what kind of films he wanted to make. Eventually he said, "Here's a script I think you'll like." And I read it. And I thought it was a beautiful script. And Josh being, I think, a great young producer with a really promising future, had already put most of the film together after giving me the script. And so he was the one who kind of put the finances together and also introduced me to Amber and Taylor.
HtN: So, that was going to be my next question, which was how did you cast? The producer, Josh, had already cast them and you just went with that?
SP: Well, he's an incredibly respectful young producer who said, "These are actors whom I love and who have read the script and who have a desire to be in the film, but you're the director. So, I'm not going to say you have to cast them." And, of course my response was, "As a colleague making this movie with me, now we will decide these things creatively in support of making the best film possible. So let's just start there. I have no feeling one way or another I'll meet them. And, then we can all talk about it."
And I met Taylor and Amber subsequently, and they were extraordinary young people who could clearly play the roles. That was clear instantly. And so we had half our movie cast within a few conversations after I read the script.
HtN: Well, they are great. How about Bethany and Nelson? How did you find them?
SP: Yeah, well, so we had to cast those two and it was tricky to find people who would be willing to go up to a summer camp during COVID and live in a bubble. You know, Amber and Taylor and Josh had a relationship of some kind. I'm not sure who knew each other as well as the other, but there was some previous relationship. Whereas when it came to Bethany and Nelson, I had to actually pitch them that we would be going up to make this small intimate drama. And that it was a huge leap of faith for them to kind of join us at that time, during COVID last summer and take a leap of faith and trust me and trust the other actors. And of course the script's really strong, so that helped. And both Bethany and Nelson agreed to join us and be a part of it.
HtN: So, where did you film?
SP: We filmed in Angelus Oaks, which is in the Angeles Forest. It's about halfway to Big Bear from Los Angeles going east, in the mountains near Los Angeles.
HtN: It's a really beautiful location and you shoot it really beautifully, too. Was that also something your producer found or did you do some scouting before landing on that?
SP: We did some scouting; we went to different places and had sent one of our producers up to Northern California. We were just scouting places that would actually let us come and film, since it was during COVID. So, we had to find a place that was…a camp that was shut down. We actually filmed at a summer camp because we needed a place that would be able to house everyone in a safe way. And so we started looking at retreat-style places in Northern California and in Ojai and we found the location in Angelus Oaks and fell in love and that became our location.
HtN: One of the great things about the film is the rapport between your characters, especially Amber and Taylor. You really believe, despite their being young, that they have been together for as long as they say they have. How much did you rehearse before the shooting began? What was your process like?
SP: I mean, the first thing was I was really relying on Taylor and Amber to do a lot of their own work. There was really no choice in the matter, because we weren't able to rehearse in a traditional way. We couldn't even see each other without masks and we had to socially distance and there was no vaccine. And so the idea of even being in the same room to rehearse was just not going to happen. It's now a little fuzzy in my mind, but I believe we might have done a couple of Zoom conversations where we didn't rehearse but we talked about the characters and the kind of dynamic we wanted to create, but I had to rely on them as actors to kind of do a lot of that work.
And then, when we got up there, we just did a lot of talking; we did more talking than actual rehearsing. In the moments we actually rehearsed we had to be in masks, we had to socially distance and so it was just very prohibitive. And so what I tried to engender among us all was just a kind of thoughtfulness and trust around what we were going to do. So that the moment where we actually put up the camera and were there for the first time, among the first times even seeing each other without a mask on, was on set. In those moments we were like, "Oh, these are the people." And so it was at that moment where it was just about creating a space for them to explore the emotional content of any given scene. Once we gave them the space inside any particular scene to explore what was there, that's when the film really came alive.
HtN: Interesting. So, one of the ways that you also help us feel intimate with the characters is you have, particularly in the beginning, a lot of very tight close-ups, extreme close-ups, even, on Amber and Taylor when we're heading up to the mountain. Can you describe your visual approach to the storytelling? 
SP: Well, we went in search of a cinematographer and we found this young woman, Bella Gonzales, who is due all of the credit in terms of the visual style. We talked with Bella, I met her, I thought she's a brilliant young DP [Director of Photography], and I just felt her ability in her reel and the things she had shot before. She has an eye for getting straight into the emotional perspective of a character. And in all of what she had done, she really keyed in on the emotionality of any given thing. She was interested in the kind of poetry or atmospheric idea of any place she was in. 
So right away, I was like, "Well, that's interesting, because she's already interested in the emotion…the emotional reality of the place without people even in it." And when once people got in it, she would kind of then drive past that into the actual faces. And she was very much into gestures and faces. And so we talked a lot about that and then we chose the lenses; we did a camera test and we explored the different lenses that we would use. And that kind of became the visual style. 
HtN: Looking at her credits on IMDb, this looks like it's either her first or second feature. There's another film in her credits called Centurion 12, also starring Amber, but it's tough to tell which one was shot first; so this is either her first or second feature and wow, what a great job she did.
SP: Yeah. And that's another key thing I should mention. She knew Amber and she had a great relationship with her and because Amber's character was a difficult character, narratively, I needed someone who had a really strong relationship with her. I didn't know Amber. We're of different generations. Bella and Amber are around the same age and they had already made a film together, so the emotional sensitivity that I wanted to achieve was something that I thought I needed Bella for in that way, because I just didn't take it for granted that I would always know exactly what Amber's character would be feeling or doing.
HtN: You've made some big films like Hot Tub Time Machine 1 and 2, which were a lot of fun. They're big productions and this was much, much smaller. How would you describe what's similar and not between the different scales of these kinds of productions?
SP: Well, Josh Jason, the producer, and I talked about this a lot and we talked about this concept of the emotional perspective of the scene. When you're doing a bigger film, there's so much to contend with, especially in a comedy, right? There's a structural way you have to shoot a comedy. So you have to create empathy in the characters very quickly, but then it is very fast dialogue. And, then there's a kind of architecture to shooting a comedy, which is totally different than this was. The thing that we kept saying when we were making the film and which I would relate to the actors, was, "What is the emotional perspective of the scene? There's a story being told. There's a relationship on the rocks. They're trying to work it out. That's the story. But inside every scene, what's the emotional perspective?"
That's what drove my approach to camera. And so I simplified everything in support of that idea, which then was very, very challenging, actually. More challenging in many, many ways than doing a big movie, because I shot a whole scene once for about 45 minutes and realized I had shot it totally wrong. It's that scene where they're outside the grocery store in the very beginning. I shot it beautifully. The actors were great. I got all the coverage and then I realized I had shot the scene entirely wrong. So it was a great opportunity for me to be like, "Okay, I can't just rely on the things that I've done as a director in the past. I have to figure out a new way to do this." And that was a terrifying moment because I didn't know what way in that moment. And so I had to discover it. And the scene that is in the film now is just totally different than the first 45 minutes of the way the shooting went. So, in that way it was a completely different experience and a great one. I learned a ton.
HtN: Yeah, you definitely couldn't do that on a big studio picture.
SP: And you don't have to worry about symmetrical coverage and stuff like that. So in that way it was amazing.
HtN: Well, thank you so much. I enjoyed the film. Thank you for talking to me.
SP: Thank you. I really enjoyed this conversation.
– Christopher Llewellyn Reed (@ChrisReedFilm)
2021 Toronto international Film Festival; Steve Pink; The Wheel film director Steve Pink interview