A Conversation with Haifaa al-Mansour (THE PERFECT CANDIDATE)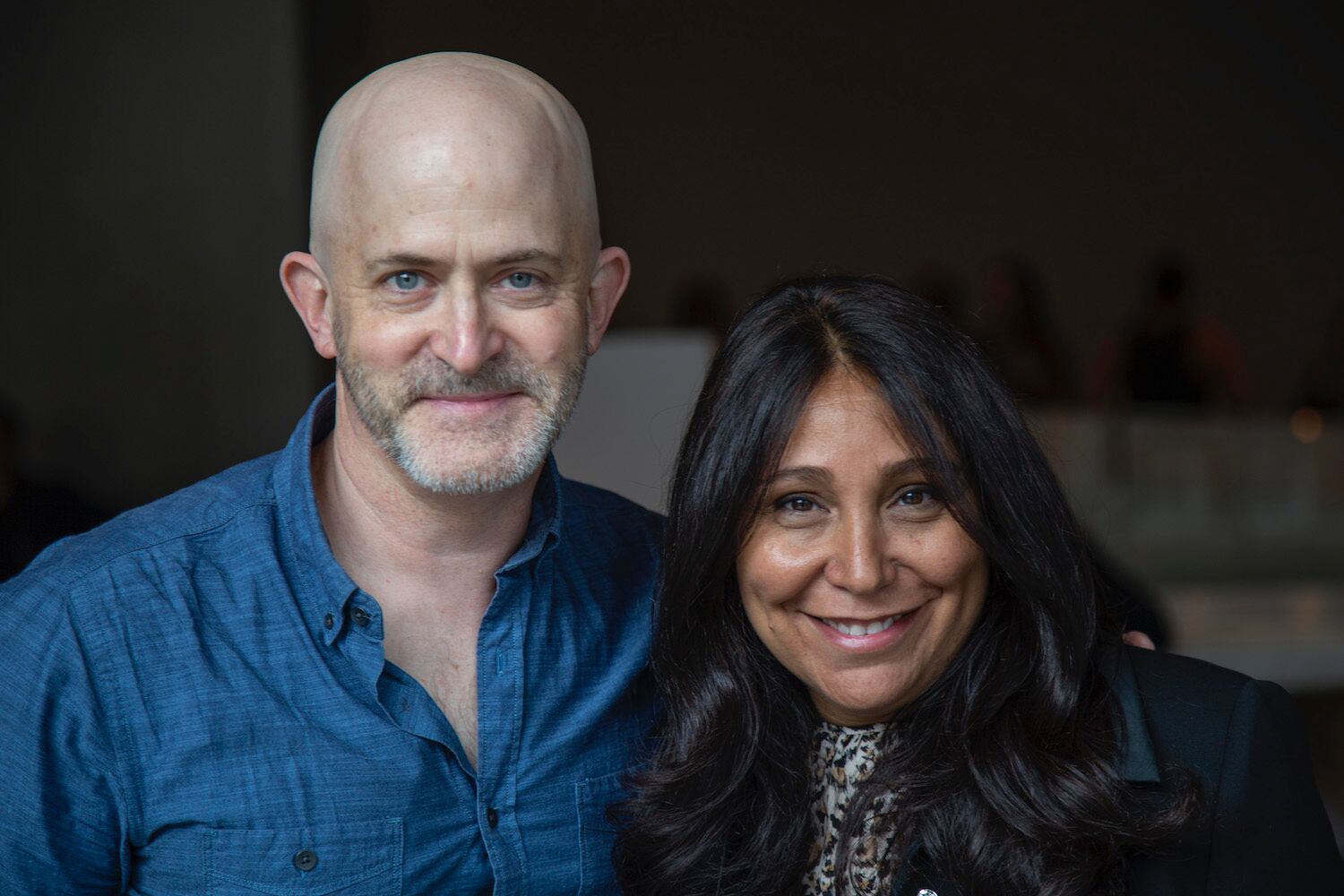 I met with Saudi director Haifaa al-Mansour (Wadjda) on Sunday, September 8, 2019, at the Toronto International Film Festival, to discuss her new film, The Perfect Candidate (which I also reviewed). Featuring Mila Al Zahrani (new to the big screen, but a TV star in her native land) as Maryam, a young doctor stymied in her plans to travel abroad because of antiquated laws that require approval from a male guardian, the film explores what happens when a Saudi woman decides not to accept the status quo. Maryam's solution is to run for local office, which results in an unorthodox campaign that makes many men (and some women) unhappy, but which helps Maryam realize at least some of her own personal ambitions. What follows is a condensed digest of our conversation, edited for length and clarity. [Note that the film is being released by Music Box Films in NY and LA theaters on Friday, May 14, with a national rollout to follow.]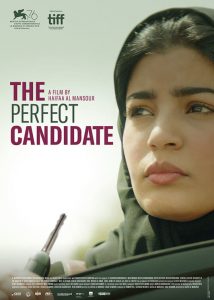 Hammer to Nail: You previously made one film in Saudi Arabia and then two outside. What brought you back? What was your direct inspiration for this story?
Haifaa al-Mansour: I felt homesick, for one. I wanted to go back home and make something more intimate and fun, especially given what is happening now: art is now accepted in society, filming is legal, we can get permissions more easily. So, I just felt that it was time for me to back home and pay tribute to the change that is happening. It was also a chance for me to be close to my mom and my sisters. And it's always special to make things that are close to you.
HtN: Within Saudi Arabia, are there actual women candidates running for office, or in office?
Ha-M: There are not a lot in office, but there are several. But usually they are appointed. We have the Shura, which is the parliament, where there are, I believe, 7 women, but they are appointed. It usually happens when the tribe comes together and decides that "she is going to be accepted." So, it's hard to gauge if the general public would vote for a woman. I don't think they would; we still have a long way to go. There are women who have run and not gotten elected.
HtN: And so, there's nothing like the grass-roots campaign that you show in this film, right? That would be unusual?
Ha-M: Yes, it would be very unusual for a woman to be out there. Usually, they do it through Facebook or Twitter or something like that. Because it is a segregated country. In small towns, women are not expected to be with men. It is hard. Even for me to show segregation. That tent in the film wasn't easy to divide and that scene wasn't easy to film, where she comes inside to speak to the men in the tent. We had to film in the same place, but we had to segregate the space, so she was live and they were live at different moments. I've never filmed something like that, ever.
HtN: So, what was the casting like? This was the first film for your lead actress…
Ha-M: Well, she's actually a TV star. For everyone else it was the first time.
HtN: Really? Even the person with the single name, Dhay?
Ha-M: Yes, it was Dhay's first time. She plays the sister and she's like a social influencer.
HtN: She has a lot of presence.
Ha-M: She has a lot of presence; she's an amazing girl. We found her online. She does really crazy stuff. And a girl like that was exactly what I wanted; someone who is out there. The sister has to be a hustler, knows how to deal with money, you know? Maybe not very well educated like her sister, but really versed in life. She's street smart.
HtN: So, it's not the first time acting for your lead actress, but is her first time in a film. How did you cast her?
Ha-M: Well, I'd seen her, and she looked the part; she's the right age. We had very few actresses, maybe just three, to choose from in Saudi, and she auditioned and did a great job. For once, the casting was normal. This is how it is in the world: you see an actress, you think she looks the part, you think she can act, you call her, she responds…this is normal! It made me feel normal! But after that, everything was not normal. (laughs)
HtN: Were there any issues in your film with the showing of unveiled women on screen?
Ha-M: No, we don't have this problem in Saudi Arabia. I know that Iranian filmmakers do, but not us. Did you hear about the Iranian actress who went to prison for 25 years? At least we don't have that problem in Saudi Arabia!
HtN: At the post-screening Q&A, you said that were some production challenges, and you just described the difficulties you had shooting segregated scenes, so what were some of the production challenges you faced?
Ha-M: There weren't really challenges in filming with men and women, but sometimes, when we went to conservative neighborhoods, there were some issues. I had a lot of German female crew members, so we tried to veil them completely and not to be very public and visible. You don't want to create tension while you're filming, because you will be there for the whole day and you don't want people to be upset or get harassed.
HtN: Understood. Speaking of upsetting people, you have a storyline in your film about Mila's father's band, where they receive threats over the simple act of performing music, and not even Western music, but Saudi music. Could you explain the protests that you allude to, and why there are people who do not want this national band to play national music?
Ha-M: Conservatives don't like music; conservative in the sense of being very religious. Art corrupts your soul; if you listen to music, you go straight to hell; it should not be cultivated; it should be excluded from life, completely. TV, music…and women. Women and art should not be in public! All the literature is a lot about that.
So now, if you bring in musicians, they feel like you are corrupting the society. You are bringing something so immoral to their neighborhoods and countries and taking something pure and destroying it. So they become really angry and threaten that they will stop it and bring violence against you, and stuff like that. So the police come to protect, but the people are very much against it: "Get out of our neighborhood." It happens and it's really sad.
HtN: Clearly, however, art and the production of it has the support of the national government.
Ha-M: Yes.
HtN: At least there's that.
Ha-M: There is that. It's amazing now, there is that for women and that for art. But still, as artists, we always seek more freedom and we want more rights for women and always try to campaign for more. As artists, we try to widen the margins of what is possible, every time, and bring in more tolerance. And I think people are nervous about change.
HtN: Your last two films, Mary Shelley and Nappily Ever After, were made outside of Saudi Arabia. What's next? Are you going to continue to make movies in your native country or are your next projects again outside?
Ha-M: I love working in America. Americans are hard-working and amazing people. And also, I'm very grateful to be able to make art without worrying about what I'm allowed to say or not, how to dress… I like it when it's all just about working. It's wonderful. So I cannot wait to start again making a film in America.
After this, I go to Virginia to shoot an episode of a limited-series TV show with Ethan Hawke, called The Good Lord Bird, based on the novel that won the National Book Award. It's amazing to work with talent like that. Especially for me, coming off of working with non-actors! (laughs) So, with actors it becomes like a dance. They elevate everything and it's really fun to work with well-trained actors.
HtN: I'm sure! And that's a great book, by the way.
Ha-M: It's an amazing book! It has a lot of humor and violence and everything! (laughs)
HtN: Well, keep on making excellent movies! Congratulations on this one!
Ha-M: Thank you so much for all your support!
– Christopher Llewellyn Reed (@ChrisReedFilm)
Like what you see here on Hammer to Nail? Why not pay just $1.00 per month via Patreon to help keep us going?