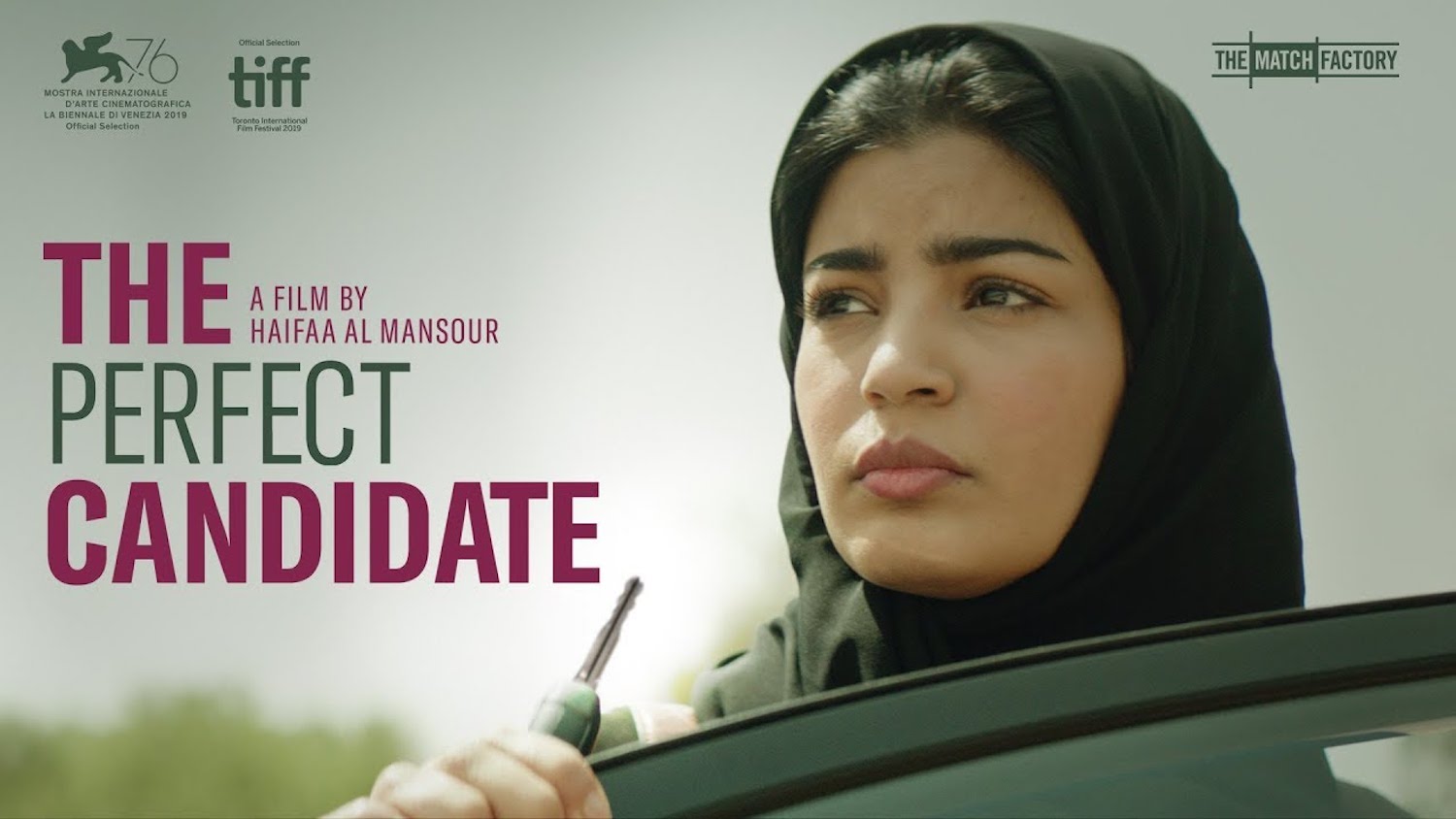 (The 2019 Toronto International Film Festival, or "TIFF"  ran September 5-15. Hammer to Nail had boots on the ground with Matt Delman and Chris Reed covering so keep your browser pointed here! Like what you see here on Hammer to Nail? Why not pay just $1.00 per month via Patreon to help keep us going?)
Though Maryam is a licensed physician, she has trouble earning respect from some of her patients. She's also distressed that every day, on her way into work, she has to walk over an unpaved road that has lately turned into mud, which also prevents ambulances from getting close to the hospital entrance. The reason for the first issue is that Maryam practices in Saudi Arabia, a country with a mandated strict separation between the sexes, and some older and/or conservative men find the idea of a female doctor abhorrent. The reason for the second problem is that her municipal district, for whatever reason, neglects her clinic, the only one that serves patients in her area, leaving it almost impossible to approach. While Maryam cannot solve the first situation, she can do something about the other, and so decides to run for local office. So begins The Perfect Candidate, from Haifaa al-Mansour (Nappily Ever After), the lone Saudi woman director working in film.
Played by big-screen newcomer Mila Al Zahrani (a Saudi TV star), Maryam is at first very unsure of herself. Beyond the clinic, that is; inside the hospital walls she exudes confidence and competence, pushing back when an elderly man refuses her care, preferring male nurses, instead (who misdiagnose him, of course). But out in the world, there is little she can do when refused permission to fly to an international conference because of an outdated travel permit; to change it, she needs the signature of her male guardian, who in this case is her father, who is not, just then, available. It's insulting and archaic, but that's Saudi Arabia. Still, despite the pervasive deep sexism of the country, no laws prevent her from becoming a candidate in the upcoming municipal elections, and since she sees the paving of her hospital's access road as something she can actually change, she steps up.
The movie offers a simultaneously inspiring and charming look at what could be, especially to outsiders, a purely distressing reality. Maryam comes from a vibrant, artistically inclined family, her father a musician and her recently deceased mother a wedding singer. The older of her two sisters, Selma (played by Saudi social influencer Dhay), is a videographer, to whom Maryam turns for help with her campaign. As much as we follow the politics of the story, The Perfect Candidate is as much about the interpersonal dynamics of the women, who rise to the occasion to help Maryam, as well as about a family still mourning the loss of its matriarch. Women may not have the same rights as men in Saudi Arabia but this doesn't stop them from having plenty of personality and strength of character. Making her first cinematic return to her homeland since Wadjda (released in the U.S. in 2013), al-Mansour shows the best kind of tough love a prodigal offspring can, offering honor and criticism, intertwined. It's a thoroughly engaging mix.
– Christopher Llewellyn Reed (@ChrisReedFilm)
Like what you see here on Hammer to Nail? Why not pay just $1.00 per month via Patreon to help keep us going?