A Conversation with Cooper Raiff (S#I%HOUSE)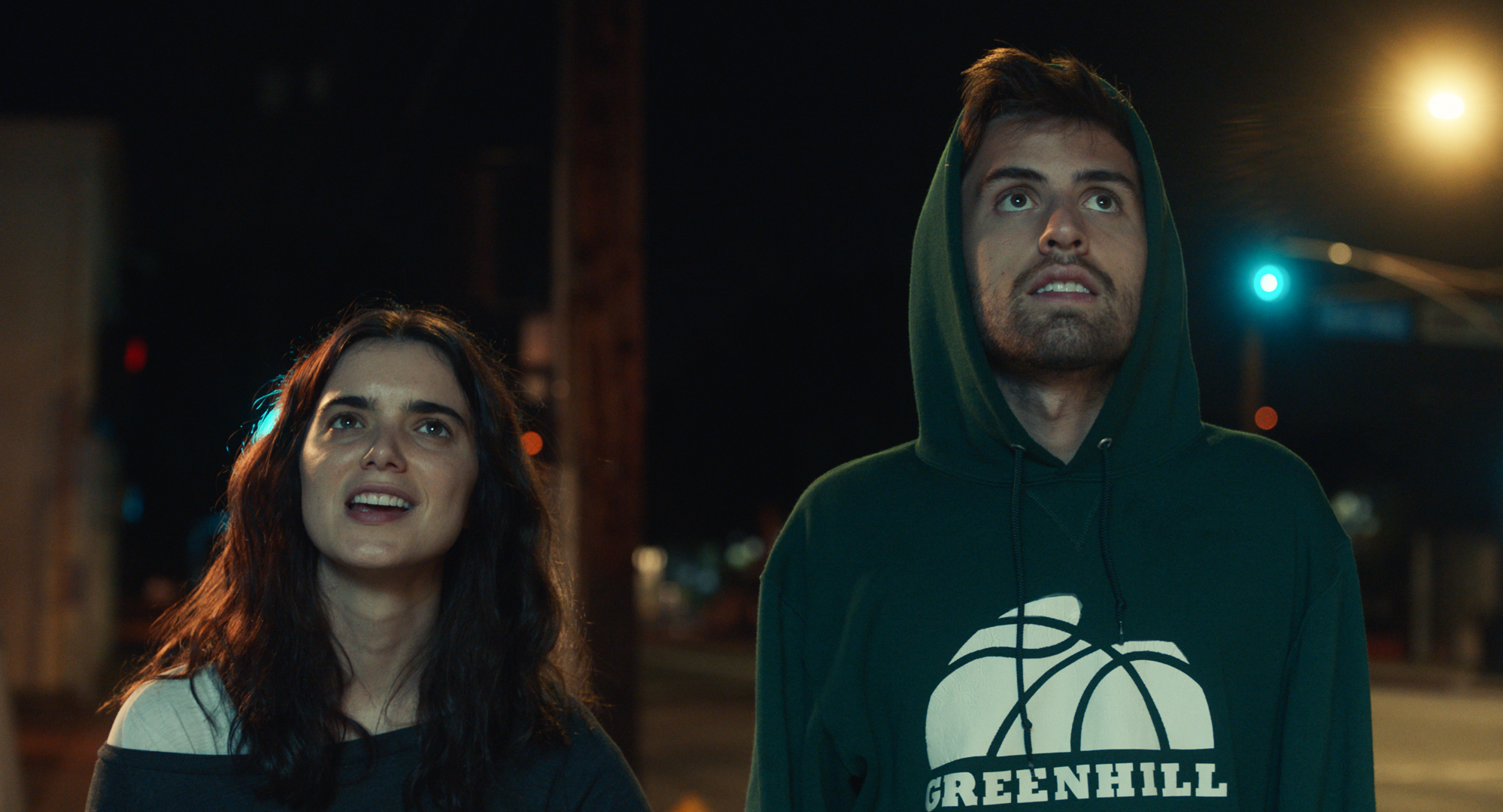 S#I%house, one of my favorite #LostFilmsofSXSW20 with a lightly renovated title, has luckily been found by a distributor, IFC Films, and will hopefully be found by a wide audience when it comes out October 16  in Virtual Cinemas and On Demand. Below is my interview with writer/director/star Cooper Raiff, who took home the coveted SXSW Grand Jury Prize at the tender age of 23.
This interview was edited for length and clarity.
Hammer to Nail: Where are you?
Cooper Raiff: I'm in Los Angeles
HtN: But you're from Dallas?
CR: From Dallas, yeah, and I was home for a little bit earlier in the pandemic. But I was regressing too much. So I came back.
HtN: I'm envisioning you in the Linklater mold, what were some of your influences for Shithouse?
CR: Lost in Translation is my favorite movie. That elliptical workout scene in the movie is a nod to Lost in Translation. I love the way her every line, every scene, is saying something about the characters or the theme. I also think that movie is so funny, but without having any setups. I'm really bad at telling jokes. I was trying to get that across with Sam.
HtN: I like Sam, it's funny that he's trying really hard to be funny.
CR: So many people that I met in college, were from Florida, and were told they were so funny when they were growing up. And they ARE. They have hilarious timing when they are just talking. But when they get up on stage and try to tell a joke, it's just awful. Sam is a funny person, and Logan (Miller) is hilarious in the way he plays him. But on stage, that's not where he's funny.
HtN: I see you following in the footsteps of Joe Swanberg, Andrew Bujalski and the Duplass brothers.
CR: I love Joe Swanberg. I'm in awe of The Duplass brothers, who are really good at improv. I'm not that way, and I wouldn't feel comfortable directing a movie that has that level of improv. Those filmmakers are such brave, confident filmmakers. I want to feel safe and secure that we're not spending too much time on a scene. Jay says sometimes he will literally scrap the script and just do a scene that comes, and I would never do that. I am definitely inspired by what they put on screen, but the way they work is terrifying to me.
HtN: How else did Jay Duplass help you make the movie?
CR: He was basically my best friend for a year. And still is. He is just a really good person. He will always answer the phone. He likes to talk about feelings and help people through things. He's a good listener and he's a good talker, too. He definitely mentored/produced the movie and I used his name to get every single person onboard. He was actually only on set 1 day. He played a professor in a scene that got cut. He also gave notes at the script stage. He plots a lot, and I hate plot. So he was giving me structure notes that I needed.
HtN: Who would you like to work with next?
CR: My dream would be Greta Gerwig. I would love to act in one of her movies. The way she works seems like exactly the way I want to work. I loved Normal People and the two leads in that. I also loved Babyteeth, starring Eliza Scanlen, who was also great in Little Women.
HtN: You put it out into the world, and you never know…How has the emotional rollercoaster been since getting into SXSW, then it getting canceled, then winning the Grand Jury Prize, then seeing all of the other festivals cancel too…?
CR: There hasn't been a day that hasn't been so exciting. Even the day I heard it got canceled. I've never been to a film festival, so I didn't have any expectations. Right after we found out Indiewire called and asked me how I felt, and they wrote this whole article that was like, "This Kid Missed Out." I didn't think about all the things I was missing. When the reviews came, it was just so exciting.
HtN: What would you say to college freshman right now who are missing out on the Shithouse experience?
CR: I've been thinking about it a lot. I hope the film gives some comfort. It's about two people talking, and a lot of people right now are stuck in a room with one other person, so it should be relatable in that way. It is pretty sad, all these people wishing they were doing the normal college thing. I'm really excited for them to go back. And I wish the movie was playing under normal circumstances. It is a warm hug of a movie. And I think people want a hug right now.
– Matthew Delman (@ItsTheRealDel)