HtN's Top 15 Most Anticipated Films At TIFF '23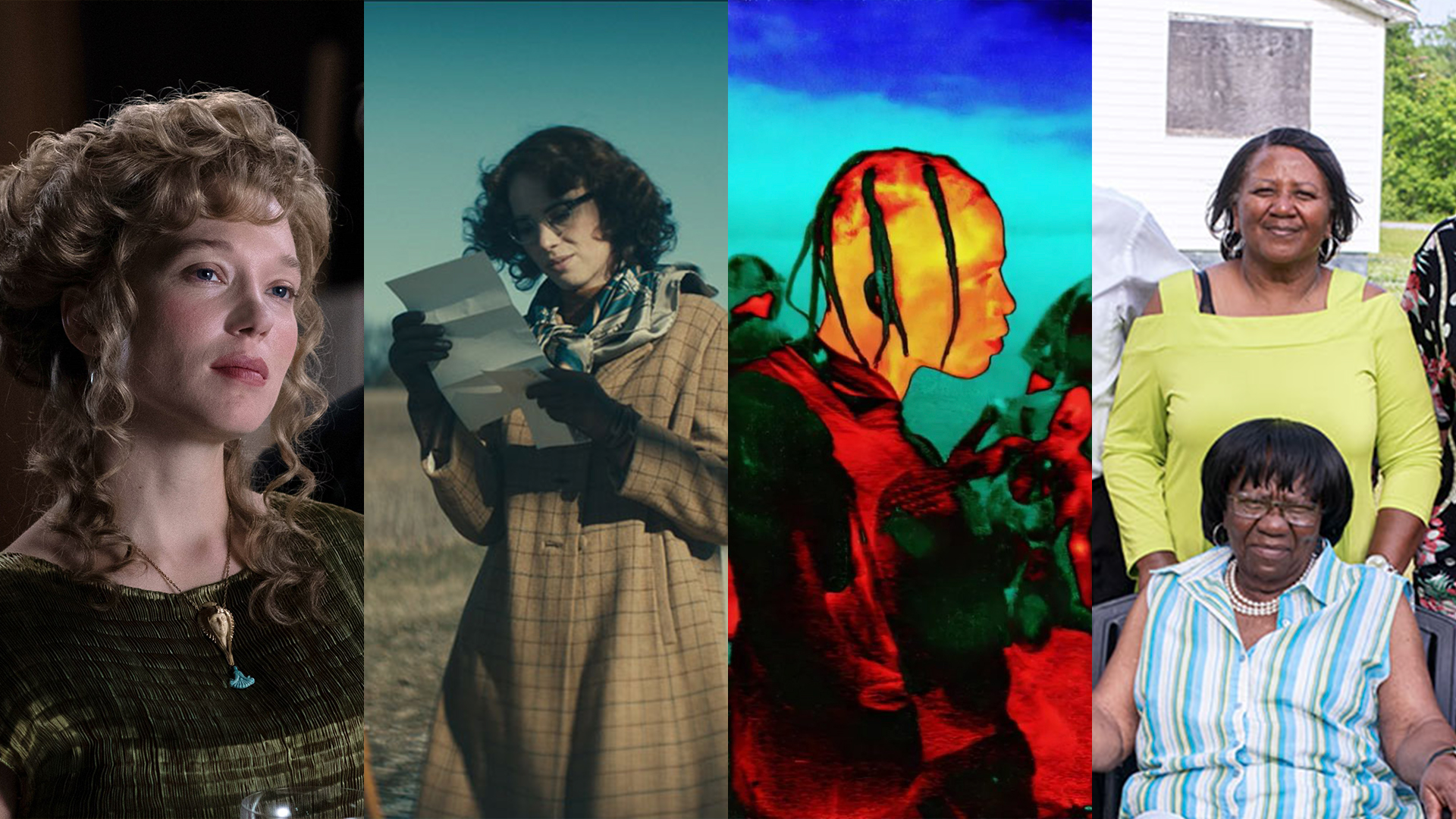 The 2023 Toronto International Film Festival (or TIFF) runs September 7-17, and despite the ongoing Hollywood writers' and actors' strikes, the event still promises to bring an exciting collection of filmmakers and stars (thanks to SAG waivers) to Canada's most populous city. It's amusing to think how when the strike first started, Toronto had to reassure everyone that there would even be a festival this year. Now it's the hottest ticket on the planet, with certain premium premiere tickets being scalped and re-selling for $900 on Ticketmaster. Who knew Dumb Money would be worth so much?
This is the second post-pandemic year of a full slate of in-person events and screenings, and we will have three critics on the ground: Matt Delman and M.J. O'Toole, both returning for the first time since pre-pandemic, and Christopher Llewellyn Reed, who attended last year. Each of them offers 5 films below that they are most excited about seeing. Stay tuned to Hammer to Nail for a deluge of full-length reviews as the festival progresses.
Defiant (Karim Amer)
Documentarian Karim Amer (The Great Hack) trains his lens on Ukraine's Minister of Foreign Affairs Dmytro Kuleba, following him on his quest to bolster his country's chances in its lopsided battle against Russia. Instead of finding ourselves on the frontlines of the armed conflict, we instead dive deep into the world of diplomacy, Kuleba working tirelessly to advance Ukraine's interests through verbal politics. It should rouse all to action, like a shot of adrenaline in the cinematic arm. (CLR)
Wildcat (Ethan Hawke)
As a longtime reader of Flannery O'Connor, it would be a sin for me to miss out on seeing Ethan Hawke's new film in Toronto. A welcome return to working behind the camera for Hawke, after 2018's Blaze, he now casts his daughter, rising star Maya Hawke as the famed southern writer who died of lupus at age 39. Known for her Southern gothic fiction, subtly wicked humor, and ardent Catholic faith, O'Connor provides a three-dimensional character for Maya to step into. With the amount of intimacy and realism he put into his last biopic on Texas songwriting legend Blaze Foley, we can surely expect him to give Flannery O'Connor the same treatment with Wildcat. Add to that an exciting supporting ensemble that includes Laura Linney, Vincent D'Onofrio, Steve Zahn, Alessandro Nivola, Cooper Hoffman, Phillip Ettinger, and Rafael Casal, Wildcat is premiering alongside Hawke's close friend and collaborator Richard Linklater's new film Hit Man (see blurb below), which must feel like a friendly competition. Sign me up for that double feature. (MJ)
The Zone of Interest  (Jonathan Glazer)
Jonathan Glazer has not made a film since 2013's Under The Skin, which was hailed by many as a major achievement. He returns a decade later, again collaborating with distributor A24, for a film about a Nazi family trying to live a normal life next to Auschwitz, the most notorious concentration camp. Winner of the Grand Prix at Cannes, The Zone of Interest sounds like a Tarkovsky film but is sure to be a singular experience. As a member of the tribe myself, the film is bound to be tough to watch in moments, but I'm determined to see what all the fuss is about. (MD)
Les Indésirables (Ladj Ly)
With his 2019 Les Misérables, director Ladj Ly delivered a taut thriller set in the Parisian suburbs, tracking the many micro and macro-aggressions directed toward the immigrant population by the forces of so-called law and order. Now, in Les Indésirables, he promises to continue his attack on the same injustices, rooted in systemic racism, faced by so many of France's poor people of color. Here, the catalyst for the drama is a fraught mayoral race where the white establishment just might lose to a Black member of the marginalized community. Prepare for upheaval. (CLR)
The Peasants (DK Welchman & Hugh Welchman)
Six years ago, filmmaking duo DK Welchman and Hugh Welchman introduced a captivating new method of oil canvas painting animation in the form of Loving Vincent. Now they return to their native Poland using the same groundbreaking animation for a new tale of forbidden love set in the 19th century. Based on Nobel Prize winner Władysław Reymont's novel, The Peasants follows a maiden who marries an older widowed landowner, only to break one of society's biggest taboos by falling in love with his son. Grab your tissues for what is likely a waterworks fest of both unique, breathtaking visuals and captivating storytelling. (MJ)
Unicorns (Sally El Hosaini & James Krishna Floyd)
A story about a forbidden romance between a cis-white man and a gay Indian drag queen, sounds like it has shades of Joyland, which was one of my favorite films of the past year. The directing duo has set their tale in London's thriving 'gaysian' scene which sounds like fun, despite the inevitable landmines the pair must navigate. El Hosaini, who was born in Wales, returns to TIFF after her sophomore feature The Swimmers premiered last year. Her co-director James Krishna Floyd actually acted in her previous two features before joining her behind the camera. (MD)
Mountain Queen: The Summits of Lhakpa Sherpa (Lucy Walker)
Documentary director Lucy Walker (Bring Your Own Brigade) has tackled many different subjects over her career, all with great insight and sensitivity. Now, in this work-in-progress, she turns her attention to Lhakpa Sherpa, the first Nepali woman to climb Mount Everest. Living in Connecticut and working at Whole Foods at the start of the film, Sherpa is a survivor of domestic abuse. She struggles both to make ends meet and to connect with her American-raised daughters. And so she sets out to climb Everest once more, in the hope of improving her family's lot in life. Whatever happens, it's sure to inspire. (CLR)
How To Have Sex (Molly Manning Walker)
A group of horny British teens converge on a Greek island to party and get laid. Sounds simple enough, right? There may be more depth to writer-director Molly Manning Walker's feature debut How To Have Sex, which won the top Un Certain Regard prize at Cannes and got picked up by Mubi around the same time. Aside from following the misadventures of misguided and privileged youngsters, the drama is said to address the tough conversations on sexual consent in a way that speaks to all age groups. It will also be exciting to experience the performances of the young, unknown cast who could very well likely be the stars of tomorrow. (MJ)
Aggro Dr1ft  (Harmony Korine)
I've been a fan of Harmony Korine since watching Kids as a kid myself in 1995 (or perhaps shortly after), which definitely opened my eyes and left me slightly traumatized. Fast forward a couple of decades and the director was at the top of his game with his last film The Beach Bum. Now he veers into the strange world of infrared for his latest Aggro Dr1ft, which is ostensibly about a real-world video game, and even more neon than Spring Breakers. Described as 'hallucinatory' and 'phantasmagoric', Korine's latest is guaranteed to be weird. The adjective he's going for is 'vibey' though that may be a more fitting description of The Beach Bum. If its midnight premiere is any indication, Aggro Dr1ft is going to be a helluva ride. (MD)
Shame on Dry Land (Axel Petersén)
The last film I recall that was set in Malta was the 2021 Luzzu, and it was both gorgeous and gripping. We return to the island nation with Shame on Dry Land, from Swedish director Axel Petersén (The Real Estate). The protagonist is Dimman (Joel Spira, Orca), a conman who is thrust into the middle of multiple intrigues as he both tries to mend his ways and just go with the flow. Throw in some rich Swedish ex-pats, a wedding, and a mysterious stranger with something bad up his sleeve, and the movie should keep us all guessing about outcomes until the very end. But even if it all goes to hell, at least the location will stun. (CLR)
Bye Bye Tiberias (Lina Soualem)
Palestinian actor Hiam Abbass (known lately for her roles in Succession and Ramy) looks back on her life before uprooting herself to pursue her dream of acting in France at age 23. Along with her daughter, director Lina Soualem, they return to her home country where they reunite with relatives, explore the region's complex history, and try to mend their family's shared legacy of separation. With Bye Bye Tiberias, it sounds like we are in for an intimate and heartfelt testament to the ties that connect family and the impact brought on by a country's complicated history. (MJ)
Hit Man (Richard Linklater)
Filmmaker Richard Linklater reunites with actor Glen Powell, after the two teamed up for the riotous Everybody Wants Some. Powell parlayed that into a Netflix romcom with fellow co-star Zoey Deutch, the enjoyable but forgettable Set It Up, and then made his way into Top Gun: Maverick. He's definitely got star power, and I'm curious to see how Linklater de-masculates his hunky white leading man into a Philosophy professor pretending to be an assassin. Would pair well with Wildcat (see blurb above), directed by Ethan Hawke of Linklater's 'Before' trilogy. (MD)
Silver Dollar Road (Raoul Peck)
Versatile filmmaker Raoul Peck (I Am Not Your Negro, The Young Karl Marx) brings the power of his many years behind the camera to bear in this detailed look at one Black family's struggle to maintain control of their North Carolina waterfront property. As developers circle like sharks, the Reels family pushes back, fighting eviction notices and doing jail time to avoid losing what is rightfully theirs. Using the work of Pro Publica journalist Lizzie Pressler as his starting point, Peck is sure to do what he always does so well, telling an essential story with narrative resonance far beyond the individual frame. (CLR)
Concrete Utopia (Um Tae-hwa)
Um Tae-hwa's Concrete Utopia is already a sensation in South Korea and has recently been selected as its official submission to the 96th Academy Awards. It's a post-apocalyptic tale of a Seoul ravaged by a massive earthquake, leaving only an apartment complex the last structure standing. With desperate survivors and tyrannous new authority, all hell is bound to break loose. Scoot on up to the edge of your seat and prepare for the suspense in this Korean thriller. (MJ)
The Beast (Bertrand Bonello)
If you're not feeling Wildcat or Unicorns, why not try The Beast? After getting passed over by the Cannes selection committee, Bertrand Bonello's (Nocturama) latest film has been receiving rave reviews since its debut in competition in Venice. The romance in Past Lives spanned two decades, well The Beast spans two centuries! Starring Lea Seydoux and George MacKay, the expansive story is executed daringly (or so I've read). That's what these fall festivals are for, after all, to create buzz. And so a film like The Beast, which was nowhere on my radar as of a few weeks ago, is now certainly one of my most anticipated films of the season. Can't wait to see it with a crowd! (MD)
For tickets to these and other films, check out the festival website. Enjoy!
Christopher Llewellyn Reed (@ChrisReedFilm), Matthew Delman (@ItsTheRealDel) and M.J. O'Toole (@mj_otoole93)