That's a Wrap on the 61st New York Film Festival!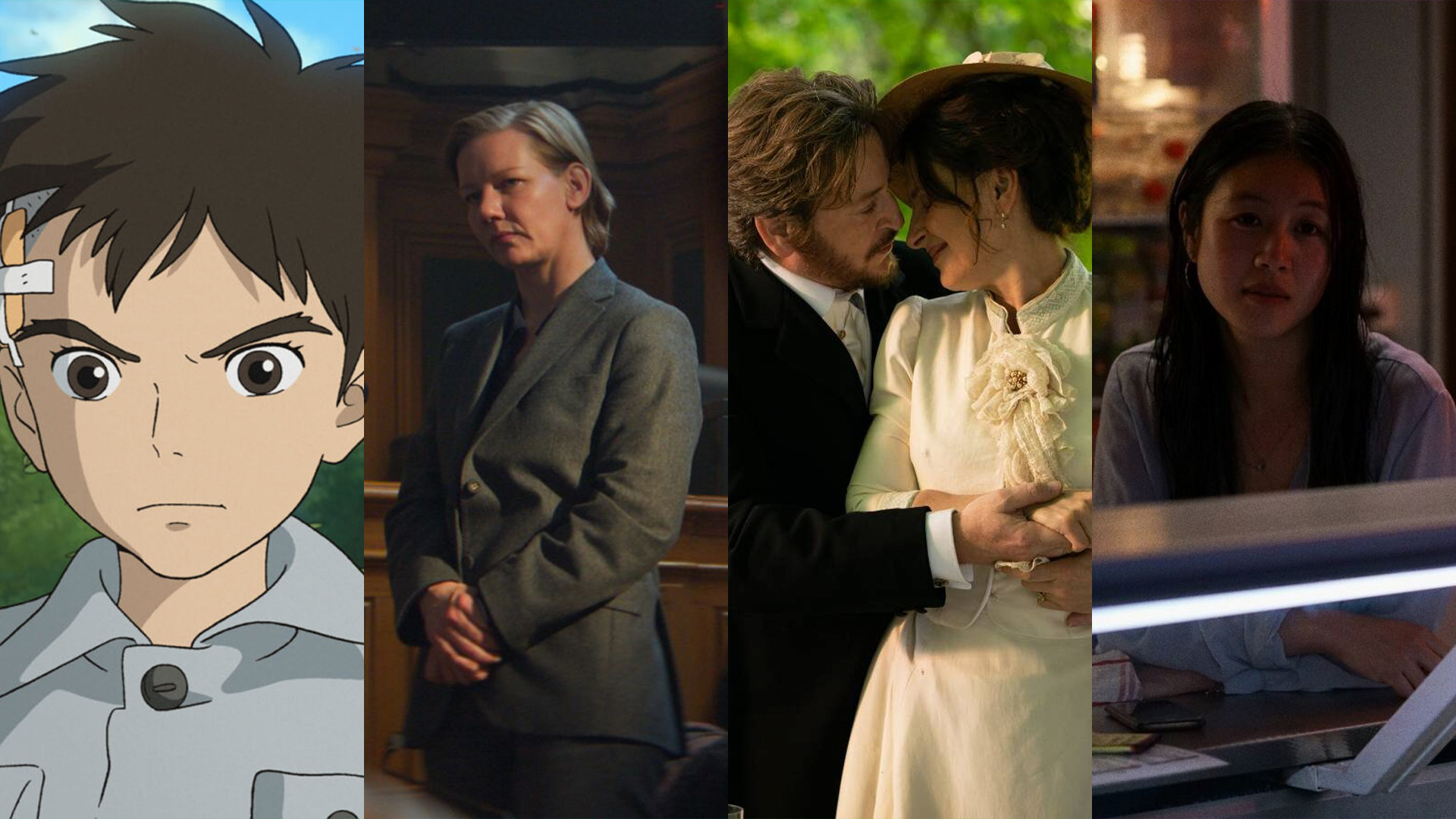 A staple of the upper west side, the New York Film Festival has the best films of the year. So it's no surprise that this was the second straight year of record ticket sales. With most shows selling out packed crowds, the buzz was swirling around Lincoln Center about which films will be awards contenders and which ones will become cult classics. Few films disappointed, and I'll keep those to myself. Everything else I mention below I liked or loved, to varying degrees, and they are all worth seeking out when they hit theaters.
My NYFF was bookended by two NEON films with Oscar ambitions; Justine Triet's Anatomy of a Fall was the first screening I attended, and Michael Mann's Ferrari the last. I suspect Anatomy of a Fall will prevail with noms in multiple categories including Original Screenplay and Best Actress for Sandra Huller. She's also excellent in Jonathan Glazer's The Zone of Interest (A24) which has a leg up in the International category (thanks to the omission of Anatomy) but is unlikely to crack Best Picture. I find myself haunted by the film still, the cumulative effect of its images etched into my brain. Jewish Academy voters may find it hard to empathize with the filmmaker as the p.o.v. somewhat humanizes nazis (of course they are human), but the perspective from the German side of the wall at Auschwitz is undoubtedly chilling. The fact that Glazer and the film have the blessing of the Auschwitz museum, in which a crucial scene is filmed, definitely helps bolster its credibility.
Zone's competition in International includes The Taste of Things (which I reviewed) from France (via IFC and Sapan Studios). Wondrously directed by Tran Anh Hung, Academy voters will eat up the romance between two world-class chefs, played by Juliette Binoche and Benoit Magimel, who were once married in real life. Another contender is The Delinquents, from Argentina. Though some may complain of its 3 hour runtime, that doesn't seem to be an issue for Oppenheimer or Killers of the Flower Moon. The film truly needs those three hours to convey the feeling of sitting in jail for three years. However the story is never boring, it's filled with many playful scenes and hilarious moments. It's being released this week by MUBI, who had 3 other contenders playing at this year's festival, including Aki Kaurismaki's Fallen Leaves, which also relies on humor to carry the audience through a depressing subject. It clocks in at a brisk 82 minutes.
Japan submitted Wim Wenders' Perfect Days (also Neon), which is a delightful big-hearted film about a toilet cleaner who enjoys his work. The selection does feel a little odd seeing that Wenders is German (the same can be said for The Taste of Things and its Vietnamese director Hung), though I guess it doesn't matter. I would have preferred to see Miyazaki's final film The Boy and the Heron in the international race, but it's still due for a Best Animated nomination and perhaps even Best Picture? One can dream. At the age of 82, Miyazaki has delivered his most unhinged film yet. The textured animation blends beauty with the grotesque, as a young boy searches for his mother across dimensions. I can't wait to see it again, and luckily it's coming to theaters December 8th from GKids.
There weren't too many documentaries playing this year, but one I particularly enjoyed was Orlando, My Political Biography by first-time filmmaker Paul B. Preciado. It's quite the honor to have your first film play at the New York Film Festival, but Preciado has been involved in the art world for quite some time. The film uses real stories from trans young adults to weave a colorful tapestry of both the tribulations and joys of transitioning. The experimental style doc is ultimately life-affirming, and should at the very least crack the Oscar shortlist.
Venice Golden Lion winner Poor Things (Searchlight) was well received at Alice Tully Hall, one of the few public premieres I attended in the lavish concert hall. (Read my full review). The audience roared with laughter at Mark Ruffalo's ridiculousness, and were equally entranced by the visuals. Director Yorgos Lanthimos collaborates again with cinematographer Robbie Ryan and a large production design team who created immense sets for Emma Stone to run around in. Stone is a lock for a Best Actress nomination and the film should earn many more. She sneakily showed up for a quick photoshoot and surprise Q&A at the premiere of her short film with Lanthimos, entitled Bleat, which was a thinly veiled attempt to promote Poor Things. Nobody took offense.
Just as many of the NYFF films will not vie for Oscars. A few of these were my favorites of the festival, including Bas Devos' Here (Cinema Guild), about a Romanian construction worker who travels to Brussels for a job and meets a Chinese woman who studies mosses. It plays like a Kelly Reichardt film with even less plot, so naturally I loved it. The calming sounds of rain and the aroma of warm homemade soup fill in the mise-en-scene in lieu of a conventional plot. Devos' film is in conversation with Ryusuke Hamaguchi's Evil Does Not Exist, which also features extended shots of the camera looking up at trees. (Read my full review here). After the overwhelming success of Drive My Car, Hamaguchi has retreated into the rural countryside to make a seemingly small film with global environmental implications.
Dennis Lim and his programming team rarely pull from Sundance since it happens eight months earlier at the beginning of the year, but once in a while a film is so striking that the NYFF will include it. This year that film is Raven Jackson's All Dirt Roads Taste of Salt (A24) which I admittedly saw at Sundance, but my colleague revisited it in New York and assured me it's even better the second time. A scene that has stuck with me is a house on fire, with no sound of sirens or any firetrucks on their way. To be poor and black in the deep south is strikingly portrayed through Jackson's Malickian lens, which follows its characters in shallow focus as they go fishing and attend weddings and funerals in this lyrical tone poem. 
Others caught up with films I'd seen in Toronto such as The Beast, which has perhaps the most critical consensus amongst everyone I've talked to. (Read my full review). Sideshow smartly snatched it up as it's poised to become an arthouse hit. Lea Seydoux has unlimited star power, and George MacKay is just fine. Director Bertrand Bonello achieves something fantastical by mixing tongues, genres and time periods, while evoking dread and nostalgia. A sci-fi stunner, The Beast is some of the best that cinema has to offer. That is the mission of the New York Film Festival, to bring the best of world cinema home. As a resident of the upper west side, I'll continue to sign up for that mission every year.
– Matthew Delman (@ItsTheRealDel)
2023 New York Film Festival wrap up