Golden Age of New Voices – Day 2 of TIFF Conference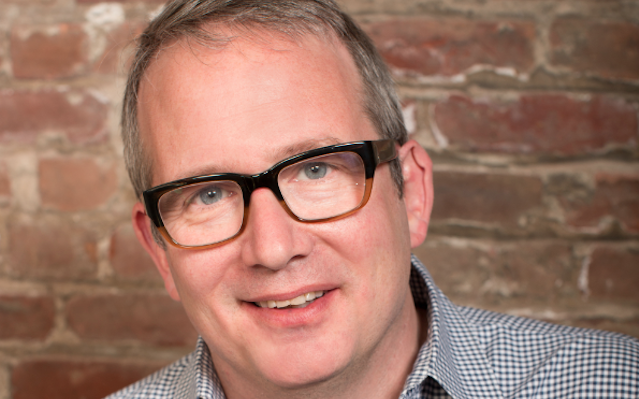 In Ted Hope's Master Class at TIFF 2020, he alluded to a golden age of new voices that were already in transition before COVID-19 amplified the changes in the industry. While emphasizing cultural changes he's seen since joining the industry in the 80s, Hope, along with moderator Tatiana Segel, also spoke to the art of producing. (*Editors note: Ted Hope is a former principal of Hammer to Nail.)
"It was well over a decade where I felt I was out of the spoon to mouth existence," Hope said in reminiscing about his start in New York as a production assistant after NYC Film School. "And I had it much better than many people." Hope acknowledged that due to how precarious the existence of the jobs in the industry are, it slows progress in a variety of areas. 
"Storytelling is a financial privilege," Hope said. "Unless you find a way to address that it is never going to be fair or just." But Hope also noted that during this transformative period from studio to streaming as king, that new leaders will emerge with bigger and better ideas. 
"We need a new process to create excellent work," Hope said. "Producers are the people I think responsible from lifting the good into the great. We need far more producers quickly and at a level who can afford to do this vocation."  But Hope said the industry's one constant is change. Whatever systems are in place depends on those who push the boundaries, the outliers to make progress.
"The speed of transformative change makes me very optimistic," Hope said. He referenced some new ideas he has proposed but warned he was not ready to make them public yet. New potential initiatives for mentorship, universal basic income, and a need for a new funding model for the independent film are what is next. 
"Now we are in a streaming dominant portfolio based global economy and that changes everything. But we've been dealing with it. And then we are going to find the better thing as that to collapses.Each time we find a new way to make it work." Some of his career highlights included his work with Ang Lee, someone he spotted as a student filmmaker and eventually helped make The Wedding Banquet. Learning how to read a director's language and pull out of them what their vision is cemented working with Lee. 
Speaking about the experience of working with Tamara Jenkins and The Savages brought up the conversation about female directors and that early days of the film industry were much more equal in representation and now better representation is at the documentary level mostly due to how financing works. But that traditional gender roles of raising men to act confident is part of the problem. Allowing directors space to think and not have immediate answers at all moments allows films to move into distinction. 
Hope said he worries that with the independent finance model likely to be killed off with the streaming model that the non confirmative thinking that emerges may get lost in the shuffle.  "Without the independent finance model we will lose those very distinctive voices," Hope said. But noting that as the streaming model emerges more outside of the US that many more authentic regional voices that speak to their audiences could emerge.
A young business of 120 years has been dominated by America and by white male privilege of the west and that doesn't make any business sense, not just political and social, over half your customers are not that, Hope shared. "There is a huge new range of perspectives that will change and expand the storytelling form it is the golden age of new voices," Hope said.  
Other highlights of the conference on Friday included a Conversation with Halle Berry and Sorority Row: Women in Genre Filmmaking with April Wolfe as moderator conversing with Roseanne Liang of Shadow in the Cloud, Amy Seimetz of She Dies Tomorrow  and Veena Sud of The Lie.
– Melanie Addington (@MelAddington)