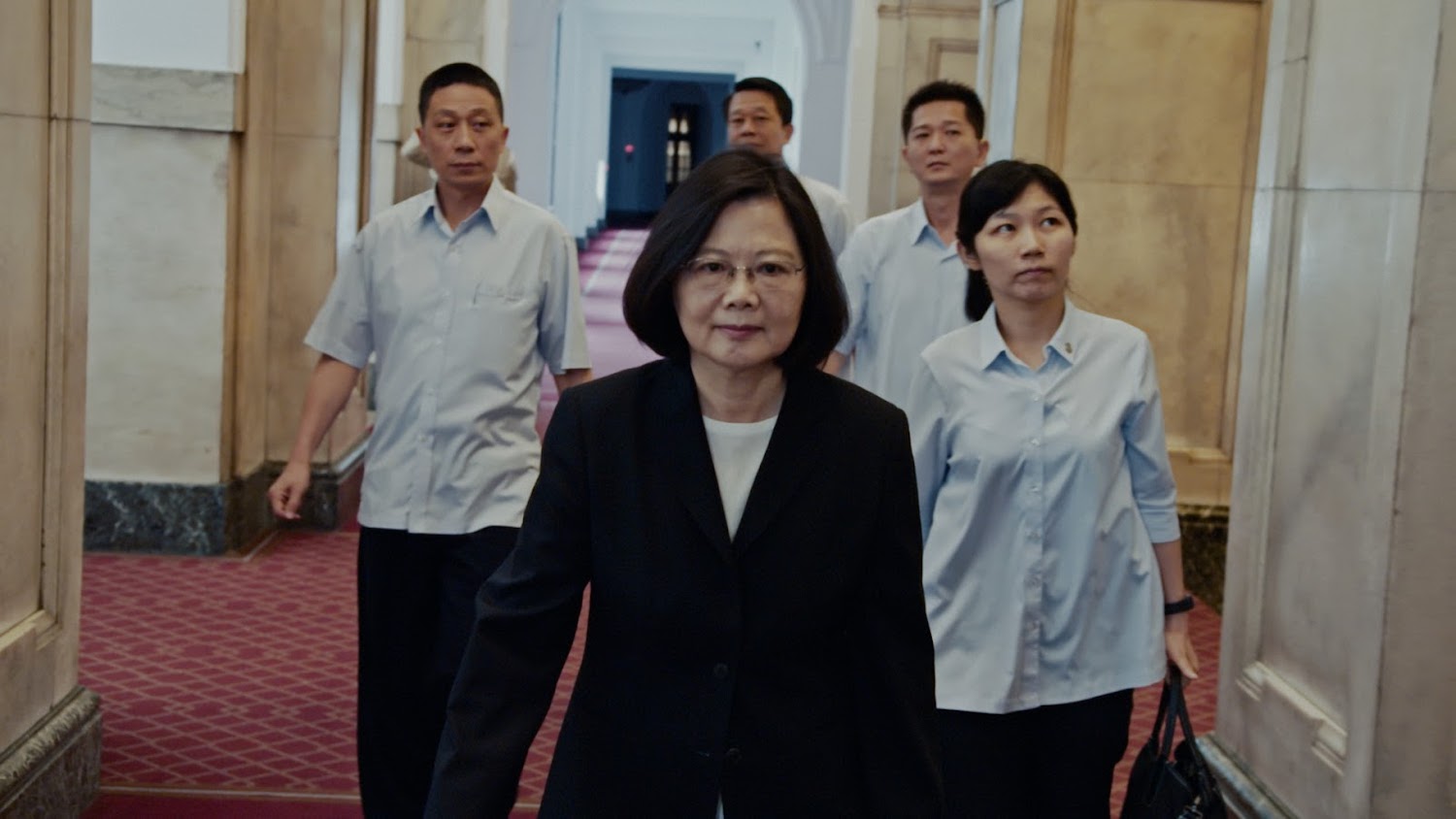 (The Middleburg Film Festival ran October 19-22, 2023 in Middleburg, Virginia. HtN Lead Critic Chris Reed provided his usual excellent coverage like this movie review of Invisible Nation. Seen it? Join the conversation with HtN on our Letterboxd Page.)
Since 1949, the tiny nation of Taiwan (the Republic of China, or ROC) has sat 100 miles across the water from its large neighbor to the West, the People's Republic of China (PRC). An island with a long history of colonization by both Europeans and Imperial Chinese, Taiwan is in as precarious a position as ever it has been, thanks to the PRC's official "One China" principle, via which it lays claim to the ROC as its own. And given the PRC's current economic and political might on this only planet of ours, it has managed to strong-arm many other countries into adopting the same policy, or something close to it.
This is the story told by director Vanessa Hope (wife of Hammer to Nail co-founder Ted Hope) in the aptly named Invisible Nation, a documentary that centers Taiwan's fight for survival. Given that the ROC has, since the 1970s, moved firmly away from its previous authoritarianism (courtesy of one-time ruler Chiang Kai-shek) towards a multi-party democracy, one would think this fact would make the country a natural ally of other democracies. Indeed, one would think.
Instead, even the United States of America, ostensible "leader of the free world," has mostly kowtowed to China on the issue of Taiwan, even though at one point it was with the ROC that the U.S. had sole diplomatic relations as the "real" China. Following Nixon's détente with the PRC's founding father Mao Zedong, Taiwan has loomed far less important. True, American guarantees its safety, but will it do so forever?
The film trains its lens on a variety of human subjects, among them Taiwan's first woman president, the Cornell University-educated Tsai Ing-wen, first elected in 2016 and then re-elected in 2020. Unlike her immediate predecessor, Ma Ying-jeou, who made moves to bring Taiwan closer to China, Tsai has taken the opposite tack, all the while doing her best to avoid overly antagonizing the behemoth next door. But what do you do if your mere existence is antagonism enough?
Hope (All Eyes and Ears) takes us through the history of Taiwan (formerly Formosa) and its frequent dominance by foreign powers. She then interviews a host of modern-day historians and politicians (both in Taiwan and the U.S.) about the current perils. As China flexes its growing muscle, the ROC becomes more and more isolated.
The result is an infuriating profile of global cowardice, with some rare exceptions (including former US. House Speaker Nancy Pelosi and a delegation of Congressional Republicans). Hope cuts to Hong Kong—rocked by protests ever since China started cracking down on dissent—to show what happens when totalitarianism is allowed to triumph. It seems all too likely that Taiwan could be the next Hong Kong.
The aesthetics of the documentary unfortunately never rise much above the functional, Hope cutting from interviews to B-roll to historical timelines and back and forth. Fortunately, the strength of the movie is in its access (to Tsai and others) and the force of its narrative. Watching it, one is driven to anger and, hopefully, to action. Do not look away, for doing so will truly allow Taiwan to vanish, turning Invisible Nation's title into a prophecy.
– Christopher Llewellyn Reed (@ChrisReedFilm)
2023 Middleburg Film Festival; Vanessa Hope; Invisible Nation movie review