Short Film Contest Winner/Runner-Up: Summer '16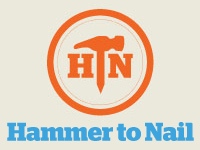 As summer 2016 winds to a close our quarterly shorts contest has done the same. For starters, I apologize for the delay on results but I was away at the Memphis Film prize right as prejudging came to a close then our three jurors had a truly enlightening, intelligent and hard fought discussion for our two eventual winners. I think this is my fifth or sixth contest and I've never had the experience and pleasure of seeing three very smart – and very diverse – jurors duke it out over some fantastic films. That being said, I'm extremely proud of the two films selected as winner and runner-up.
Before we get to the winners I thought I'd do a new thing with the contest. I want to give a few lines to the films that made the final round but were the unfortunate victims of the sour part of contests in that: not everyone can win. They were as follows (and in no particular order)
Plena Stellarum –Directed by Matthew Wade 11 mins, 14 secs
Plena Stellarum is an amazing, trippy, animated short film that really took everyone by storm in the contest. Long story short, I think every prejudge and every jury member had this film on their "yes" list which hardly ever happens. Even describing such a wonderfully creepy and creative short is tough but the best I can do would be to have you imagine an old video game, maybe a step above 8-bit but just barely, where a coin passes through increasingly bizarre levels. The audience follows the coin as it rambles on and on quite possibly to the depths of hell or someplace equally creepy. But even that doesn't do Plena Stellarum justice because the film is a terrific blend of 80's gamer nostalgia mixed with 60's psychedelia and a very dreamlike quality as well. Super cool short that will be making the festival rounds for years to come.
Teachers- Directed by Mark Columbus 14 mins, 09 secs
 Mark Columbus has managed a special feat in that he's taken a deep subject with well drawn characters and made a taut little drama that completely works as a short but could also easily be expanded into a feature in Teachers. I want to see what happens next with these characters and that's due to a well-done, economical script by Jason Park and easy going yet perfectly realized direction from Columbus. There's no wasted moments here as characters are constantly in a struggle to do what they think is "right." Perhaps I have a soft spot for this film as I work with kids in my day job and completely recognized the fine line between giving a struggling kid a helping hand or helping a good kid help themselves but Columbus and Park show it much better than that in this nice short film that was also part of Film Independent's "Project Involve."
The Quantified Self– Directed by Gleb Osatinski 10 mins, 24 secs
 For better or worse, I'm going to get a bit personal and "inside baseball" here. Gleb Osatinski's The Quantified Self is a strange, mildly upsetting and massively ambitious undertaking. It's an incredibly cool short film and that's obvious because it's already making the rounds at many festivals. But Gleb is also one of the most passionate filmmakers to enter our humble contest and he's had The Quantified Self in there a few times. This latest cut (which moves along at a brisker pace but actually developed more strange depth in this cut) made it the farthest in terms of all the jurors reactions which were very, very positive. Again though, not everyone can win and Gleb has had stiff competition throughout every contest.
That being said, his film is a futuristic tale that feels very "of the now" in regards to parenting motifs and styles of the day. It feels like now more than ever parents want their kids to excel and not only should families "keep up with the Joneses" but they should also outpace and possibly obliterate them in every imaginable way. As you might guess, this type of lifestyle can become insidious and obsessive and while The Quantified Self is very much a sci-fi, near satirical look at these attitudes, it also manages to be quite insightful and sage in the portrayal of "A Modern American Family." Seek this film out as it makes the festival rounds!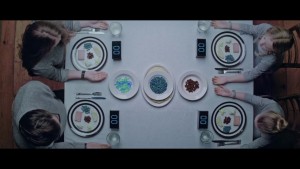 Now, on to our winner…oh, wait. Meet out jurors again!
JURORS
Anna Rose Holmer is a producer turned director who's latest film The Fits is certain to end up on several "Best of 2016" lists, including ours. The film is also on VOD now via Oscilloscope and we have an excellent interview with Holmer here.
Lance Edmands  a Brooklyn based filmmaker who's short film Strays won our Spring 2016 Shorts Contest. He's also a former contributor to Hammer to Nail as well as an accomplished editor who's credits include Tiny Furniture and Brock Enright: Good Times Will Never Be the Same.
Ben Hicks is co-founder of the extremely cool, new film festival style website Fandependent where filmmakers can upload their film to compete against other films. We have an interview with Ben HERE and they are currently taking submissions for their fall festival. Get that feature that never landed distribution off that old hard drive and head to Fandependent now!
THERE'S ALSO PRIZES!
PRIZES!!
Winners and runners-up for the winter shorts contest recieve festival submission fee waivers from the following fests:  AFI Fest, Sonoma International Film Festival, IFFBoston, Maryland Film Festival, Nashville Film Festival, Montclair Film Festival, Hamptons International Film Festival, Oak Cliff Film Fest, St. Cloud Film Fest, Austin Film Festival, Sun Valley Film Fest,  Julien Dubuque International Film Festival,  Oxford Film Fest, Sarasota Film Festival, Indie Memphis and THE L.A. FILM FEST!
Our first place winner receives a ONE YEAR SUBSCRIPTION TO FANDOR and the runners-up each get a 6 month subscriptions!!
Now, the moment you've all been waiting for….
RUNNER-UP
Get the Life
(Written by Adelina Anthony, Directed by Ozzy Villazon; 12 mins)
It goes without saying that America is in the midst of a nasty fringe element trying to drive our country back into the early 20th Century in terms of equal rights, health care, abortion, equality and almost all forms of personal identity. There's so much partisan screaming from both sides that the every day, human element gets lost in the noise. This is just one reason why Get the Life is such an excellent, timely and intriguing short film. In fact I'd say it's "required viewing" but anyone with even slightly antiquated views on modern gender identity, abortion, sex and/or health care would probably explode if they watched this film. Maybe that's a good thing?
A brief synopsis; Alex is a transgender youth with a steady, live-in boyfriend. Their sex life is intense yet loving and the two seem to have a well defined, caring relationship. Yet that's put to the test as is Alex when he turns up pregnant. In many ways Get the Life is (for lack of a better term) a classic "abortion story" with all the emotional dressings that go into the choices made. Yet gender politics has made the story even more complex, intriguing and much more personal. Devanny Torres does an outstanding job as the no bullshit Alex who's rough exterior quickly becomes a façade as the decision of whether or not to keep his child begins crushing down on him.
Get the Life is also a product of the 2016 Film Independent "Project Involve" group and it really is an excellent film. Villazon gets the camera right up close to the characters which serves audiences well as we get to know them quickly and thus are strapped in tight for the emotions as they unfold. We see and feel Alex's emotions that not only reflect the very real pregnancy but also, who Alex is in myriad ways. It's films like this about people like Alex that can move the National conversation forward in a new and interesting way and I'm very confident we'll be hearing more about it this festival season and beyond.
WINNER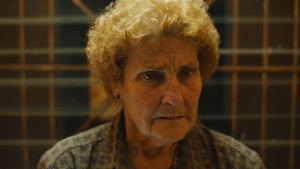 Casa De Mi Madre (My Mother's House)
(Written and Directed by Frank Mosley; 11:56)
 Before digging into the truly outstanding Casa De Mi Madre, I feel it's wise to point out that writer/director Frank Mosley and I are friends. In fact, anyone who's spent any amount of time at film festivals over the past 5-7 years has met or knows Frank so, me saying that doesn't really mean anything. I'm actually not sure how many, if any, jurors here know Frank but I bet they all do. Frank hustles his ass off as an actor in a wide, wide variety of films and he's also an accomplished writer, director, editor…on and on. He's a guy who's truly managed to make a go of it pursuing films he's passionate about on the ever-dwindling micro-budget scene. I'm proud of the amount of work the guy does and I feel Casa De Mi Madre is an amazing project that's a great showcase for the types of films Frank likes to make.
Taking place in Cuba (more on that in a minute) Casa De Mi Madre is the tale of a young boy named Christian who lives with his grandmother. One day a woman sees him playing and calls to him from a balcony. Soon Christian is in her home and while at first, it seems as though the two don't know each other, soon a dialogue opens – mainly from the woman – and lines are blurred as to what's really going on. As this awkward, almost cat and mouse scene goes on tensions start to rise. Is Christian in danger? Is this real or is he imagining it? Who is this woman who has lured him into her home and what is her mental state? All of these questions evolve slowly and masterfully over a tightly compacted yet somehow meandering 12 minutes.
As I mentioned, Frank has dedicated his life to micro-budget indie films and that can be a thankless career choice. Yet every once in a while, a talented and hard-working filmmaker gets a chance in a lifetime. That happened for Frank when last year he was selected to be one of fifty filmmakers who got to go to Cuba to be part of a ten day residency/workshop held by Black Factory Cinema under the guidance of Abbas Kiarostami (!). This was the push Frank needed creatively to get outside his comfort zone and make this quiet gem that's all in Spanish – a language Frank barely spoke at the time. Casa De Mi Madre is just a beautiful film and I'm proud to have been amongst the first to see it. I'm also proud to call Frank a friend and the winner of the Hammer to Nail 2016 Summer Short Film Contest.
So, that's a wrap on another exciting Hammer to Nail Short Film Contest! Thanks to all who entered. Keep an eye out in early October for news on the fall contest!!
– Don R. Lewis (@ThatDonLewis)