OTHER ISRAEL FILM FESTIVAL: November 6th-13th
The year 2008 marks the 60th Anniversary of the founding of the country of Israel. If you care a lot about movies, you may have noticed that this birthday has been particularly palpable in the film world, with festivals all over the country spotlighting Israeli cinema. At the present moment, the number of Jewish film festivals and films dealing with Jewish identity is impressive, but one new festival in New York City has made its mission to turn over the idea that Israel, and Israeli cinema, is inherently Jewish: the 2nd Annual Other Israel Film Festival. Unlike most celebrations of Israeli filmmaking, Other Israel seeks to focus specifically on stories of the multiple non-Jewish Arab ethnic groups living in Israel, who make up 20% of that country's population.
Not only is this festival establishing a much needed niche venue to showcase Arab-Israeli work, its outlook is much broader. Other Israel seeks to create a platform of cultural inclusion, to envision Israel as an ethnically diverse nation, revealing that conflict, while present, is not innate to this coexistence. Other Israel seeks to make visible what is often not: the stories of the Arab-Israeli experience.
The festival began yesterday and will continue through November 13th. The line up is small—just 10 features and a handful of shorts—but the films they have chosen are excellent. Two to look out for are The Heart of Jenin, by Leon Geller and Marcus Vetter, and Lady Kul-El Arab, by Ibtisam Mara'ana. Both are prime examples of the kinds of films that Other Israel is poised to present—the fascinating personal stories from Israel's diverse Arab minority that catch the intersections between Muslim and Jewish lives.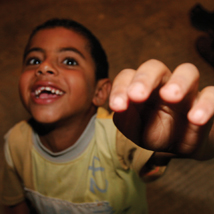 The Heart of Jenin is a remarkably powerful story, a probing documentary about one father's quest to turn his young son's unjust and violent death into a symbol of healing and peace. Ahmed Khatib was a twelve-year-old Palestinian boy living in the Jenin refugee camp, when he was accidentally killed by an Israeli Soldier. At the time of his son's death, Ahmed's father, Ismael, decides to have Ahmed's organs donated to save the lives of a few other children, including a young Druze girl, a Bedouin boy, and Menuha, an Orthodox Jewish girl living in Jerusalem. As Ismael encounters the families of the sick children, a rare portrait of a complex emotional reality emerges. The directors unfold the story delicately and with great intimacy, deeply emphasizing the fragility of turning one's heartache from blame into a greater desire for peace.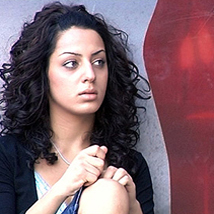 There have been many documentaries about beauty contests, but Lady Kul El Arab offers an intensely different take on the subject. Duah, a young Druze girl, drops out of the local Arab beauty contest in order to enter into the Miss Israel Pageant. Duah drops her Arab name to become Angelina, and enters into rigorous pageant training in the hopes of winning the competition and securing a career in international modeling. The youth and impetuousness that filmmaker Mara'ana so deftly captures in Duah dramatically contrasts with the very serious and terrifying reaction of the Druze community to the girl's plans. Duah and her family are threatened with violence if she goes against tradition to don a bathing suit and other revealing clothes in the western-style pageant. Mara'ana's careful and accomplished storytelling points out the vast complexity of a bizarre culture clash.
(Visit the Other Israel Film Festival's official website for details.)