Who Won the $50,000 Louisiana Film Prize?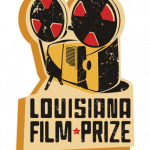 Amongst the top 20 films at this weekend's 8th annual Louisiana Film Prize in Shreveport a variety of themes emerged that embraced humanity at its best and its worst. From a dance film about PTSD to a serial killer who just wants to be loved to a woman dreaming to be on Mars, the 20 films competing for $50,000 took their chance with over 5,000 audience members who voted for their films and a selection of judges from the industry.
The big winner, Anniversary, is a musical of a couple celebrating their one year anniversary of dating and was written, directed and produced by James Harlon Palmer. The 4 runner-up films were Black Pajamas, a dance film about PTSD; Ghosted, about a lonely man with a special gift; Leo & Grace about two lovers divided by race and Maven Voyage about a woman who tries to live out her sister's dream of going to Mars.
Two acting awards were determined by the audience and the actors won a cash prize of $1,000. The lead actress in Maven Voyage, Rachel Emerson, also took home best actress. Actor Richard Kohnke won best actor for And That is Why I Succeed about a children's basketball coach having a depressive meltdown during a game.
A special VFX Title Award sponsored by Digital Media Institute out of Shreveport went to Black Pajamas. The jury also voted on the Founder's Circle awards for films that win a $3,000 grant to make another film. Those winners were Black Pajamas, Leo & Grace, Maven Voyage and Nowhere Arkansas, directed by Robert Linsley, about a Confederate veteran who hunts down a famous Eagle; Same Time Next Week, directed by Kalah Roberts, about a mom with her toddler who attends therapy and finally Supplements by Sarah Phillips about a post-apocalyptic future.
But the weekend is about more than the prize money. It is about creating a sense of community, celebrating film and getting to know the filmmakers involved.
"This is an opportunity that will always be with you," founder Gregory Kallenberg shared with the awards audience on Sunday of the festival. On Saturday, he and hundreds of people involved in the films as well as judges stood in front of the Robinson Center, an independent cinema in Shreveport, to toast to the Prize with tequila. Together the group chants, I am the Prize, You are the Prize, We are the Prize, Viva La Film Prize to connect each other in our shared celebration of storytelling.
And stories were the name of the game this weekend as filmmakers shared with the jury the pitch of their film, interviewed with the audience about their movie and handed out swag to people on the street surrounding the screenings. Over 5,000 people attended to watch the movies, a massive growth from previous years. Now in its 8th year, the festival also added on another Prize to the family – fashion. A fashion show was held at the Garage, an indoor-outdoor event space. Donna Strebeck is the winner of the grand prize award: an all-expense-paid trip to New York to work side-by-side with a designer, plus mentorship and exposure opportunities.
The night before was Music Fest with several musicians competing for the winning slot. The $2,500 cash award went to HWY Lions. The Shreveport-based rock and roll band took home the top cash prize and trophy for the local artist showcase competition, a part of Prize Fest.
A favorite of the festival was also Food Prize. The competitors cooked in front of a crowd and a jury decided to give the Golden Fork to Eleazar Mondragon, chef of Ki' Mexico. Mondragon has won the prize in the past and receives $5,000.
As a juror, I tried to take in everything which is pretty challenging as so much is happening all weekend, you can easily never stop. Although I did find time for the annual jury run to a daiquiri stop with our delightful driver Ian and his girlfriend also taking us to get some beignets. For several of my jurors in the South for the first time, it was a real treat. As someone who loves both, I also had a lot of fun.
I also joined Cleveland International Film Festival programmer Paul Sloop, Kimberly Browning of Hollywood Shorts Film Festival, and Christina July Kim of Silicon Valley International Film Festival to talk festival strategy with the filmmakers on one of the several panels held by the festival on Saturday. We discussed next steps for the filmmakers to fund future projects, what festivals can do to support them and strategy when on the festival circuit. Other panels happened after ours but I admittedly ran away to join the Gospel Brunch which includes exactly those two things: a gospel choir and brunch with some spirits, otherworldly and alcoholic.
Sure, a lot of film festivals have panels, parties, film screenings, but no one does it like Louisiana Film Prize. Over the past 8 years the filmmakers have cultivated how to network, how to market their film and themselves and how to collaborate in special ways. I also got to meet some of their Start Up Prize winners who received funds for their entrepreneur spirit and even bought beard oil for my husband from one of them.
"The Louisiana Film Prize was designed to be different from the traditional film festival because, to be honest, if you're not SXSW or Sundance, or if you're not creating a special film festival experience like you guys do in Oxford, then it's a tough market to enter,: Kallenberg explained. "That said, I also tried to create something that was totally different from a traditional film festival, something active and inclusive…It turns out that making a film AND getting a chance at winning $50,000 was a winner"
The past 7 winners have used the funds for a variety of things from paying off student debt, financing micro budget features, taking sabbaticals from day jobs to work on scripts.
"The point is that the money gives them the freedom to spend time as a creative entrepreneur and grow as a human," Kallenberg said. "The Film Prize $50,000 has done some magical things for people. Beyond that, the Film Prize crown now holds weight in the indie filmmaking world so, beyond what the cash does, the award has helped folks evolve and transform themselves into filmmakers."
After a moving speech about not believing in yourself and trusting those who believe in you, Palmer said he was heading to the dentist to get a tooth fixed. As a singer/filmmaker, it's more practical than you think. While it is hard to share much about the film without giving away the clever ending, Palmer and co-star Kelly Vaden, crushed a variety of songs and a more practical portrayal of new love in the real world. Palmer is only the second local filmmaker to win the Prize and it was his directorial debut despite having composed music and acted in other films.
The top 5 winners go on to play a variety of film festivals over the next year including automatically being entered in the juried competition at Oxford Film Festival next March. One of the top 5 last year, War Paint, went on to become Oscar qualifying.
WINNING FILMS
AND THAT IS WHY I SUCCEED – Best Actor
Director: Travis Bible
A basketball coach gives a unique halftime speech to his team.
ANNIVERSARY – $50,000 Prize Winner
Director: James Harlon Palmer
Their life is a musical – and it's gone straight to their heads.
BLACK PAJAMAS  – Top 5, VFX Title and Founder's Circle
Director: Hattie Haggard Gobble
Post U.S.-Vietnam War, a young man is determined to heal from PTSD despite his atypical bouts of disassociation.
GHOSTED – Top 5
Director: Blayne Weaver
A lonely man uses his special gift to pursue his dark infatuation with a coworker.
LEO AND GRACE – Top 5 and Founders Circle
Director: Gabriel Savodivker
A couple in love, torn apart by race, find each other 30 years later and must do the impossible to stay together; even if it means risking their freedom forever.
MAVEN VOYAGE –Top 5, Founders Circle and Best Actress
Director: Rachel Emerson
Maeve Fairbanks is working toward living out her sister's lifelong goal by submitting a video to be considered for the first piloted mission to Mars, her approach is a bit…offbeat.
NOWHERE ARKANSAS – Founder's Circle
Director: Robert Linsley
Nowhere, Arkansas, 1863. A Confederate veteran, haunted by his past, hunts redemption in the form of a famous eagle that belongs to the Union Army.
SAME TIME NEXT WEEK – Founder's Circle
Director: Kalah Roberts
A flustered first time mom attends a therapy session, with her toddler in tow.
SUPPLEMENTS – Founder's Circle
Director: Sarah Philips
The year is 2289, and all that's left on Planet Earth is the domed city Old Centauri, roaming sun flares that scorch the land, and the nomadic tribes that mitigate the two. Kiirke comes from one such tribe, and she must travel to Old Centauri, along with her brother, to seek a small fortune to save her her family.
Like what you see here on Hammer to Nail? Why not pay just $1.00 per month via Patreon to help keep us going?
– Melanie Addington (@MelAddington)
Guest writer, Executive Director, Oxford Film Festival