WHITE NOISE Teaser Trailer: Adam Driver & Greta Gerwig in Noah Baumbach's Cataclysmic Comedy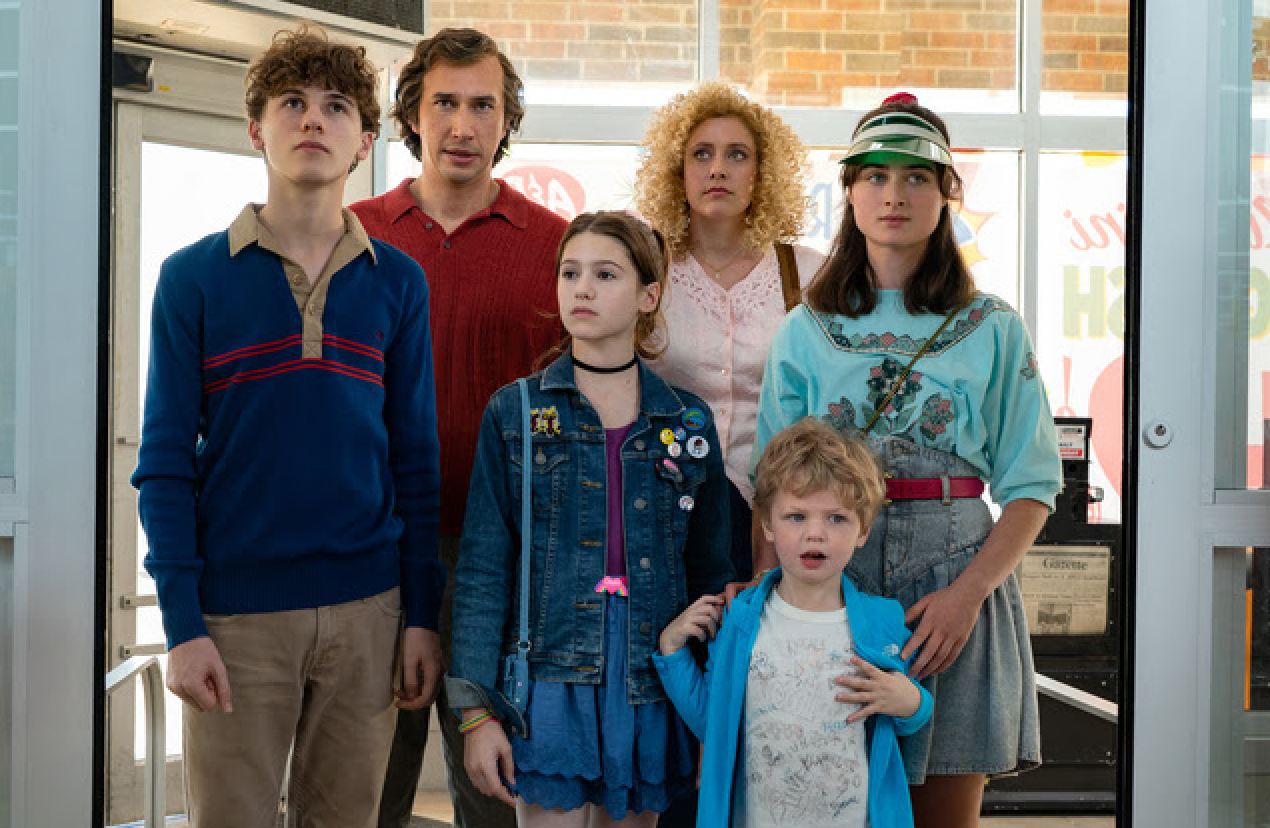 Adam Driver, Greta Gerwig, and their kids are facing an uncertain reality in Noah Baumbach's White Noise. An adaptation of Don DeLillo's novel of the same name, it is set to premiere in competition at the Venice Film Festival, and open the New York Film Festival on September 30. It marks Baumbach and Driver's fifth collaboration together, as well as Baumbach and Gerwig's fourth collaboration together.
Set in the 1980s, Driver stars as Jack Gladney, who has made a name for himself as a professor of Hitler studies at the fictional university town College-on-the-Hill. When an "airborne toxic event" takes over their town, Jack, his fourth wife Babette (Gerwig), and their five children try to survive in this new world. The film also stars Don Cheadle, Andre "3000" Benjamin, Jodie Turner-Smith, Raffey Cassidy, Allesandro Nivola, Sam Nivola, May Nivola, and Lars Eidinger. Lol Crawley (Vox Lux) serves as cinematographer, while Danny Elfman composes the music and Matthew Hannam (Swiss Army Man) edits. David Heyman, who also co-produced Marriage Story, produces under his Heyday Films banner.
"It is a great honor to open the 79th Venice Film Festival with White Noise," festival chief Alberto Barbera said in an official statement when the Venice premiere was announced. "It was worth waiting for the certainty that the film was finished to have the pleasure to make this announcement. Adapted from the great Don DeLillo novel, Baumbach has made an original, ambitious, and compelling piece of art, which plays with measure on multiple registers: dramatic, ironic, and satirical. The result is a film that examines our obsessions, doubts, and fears as captured in the 1980s, yet with very clear references to contemporary reality."
Watch the teaser for White Noise below. Netflix will release it in theaters and on the streamer later this year.