TRIANGLE OF SADNESS Trailer: Ruben Östlund Brings His New Satire To Sea in Palme d'Or Winner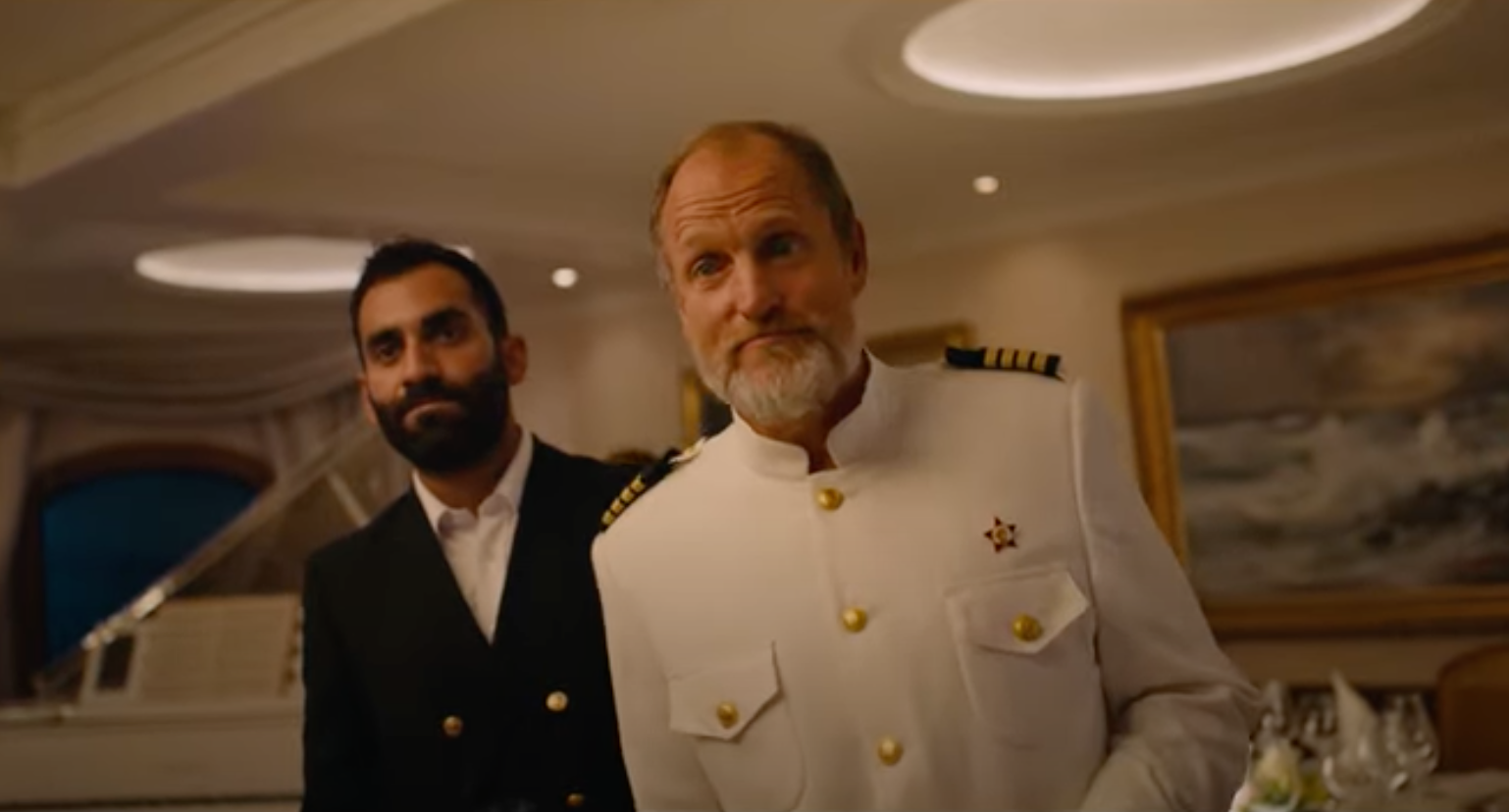 After exploring the modern art world in The Square and examining marital tension in Force Majeure, Academy Award-nominated Swedish filmmaker Ruben Östlund returns with a new satirical black comedy that centers on capitalism and the super-rich. In Triangle of Sadness, Östlund examines the lives of the uber-rich, which include a Russian oligarch and British arms dealers, on an exclusive luxury cruise where a seven-course meal and a brewing storm make things turn for the worst. Neon has dropped an official trailer and set it for an October 7th release.
The duo at the center are a supermodel couple (Harris Dickinson and Charlbi Dean), with the ship being captained by a Marxist (Woody Harrelson). The film had its world premiere at the Cannes Film Festival where it won the prestigious Palme d'Or (the second for Östlund after The Square), bringing out both laughs and disgust from audiences. It will also have its North American premiere next month at the Toronto International Film Festival.
In his review from Cannes, HtN contributor Jack Schenker wrote, "This is a powerhouse achievement from Östlund. For two hours and thirty minutes, this movie continuously made me laugh, shocked me, and left me inspired. It went places I never expected. Triangle of Sadness is that rare blend of high craft and pure entertainment that is hard to find today. In a time when most films playing Cannes are depressing, it was extremely refreshing to see a full-fledged comedy. It's the type of movie you want to see with a big crowd. The film guarantees people will either be howling with laughter or walking out."
See the trailer below: