THE TSUGUA DIARIES Trailer: Quarantining Housemates Get Creative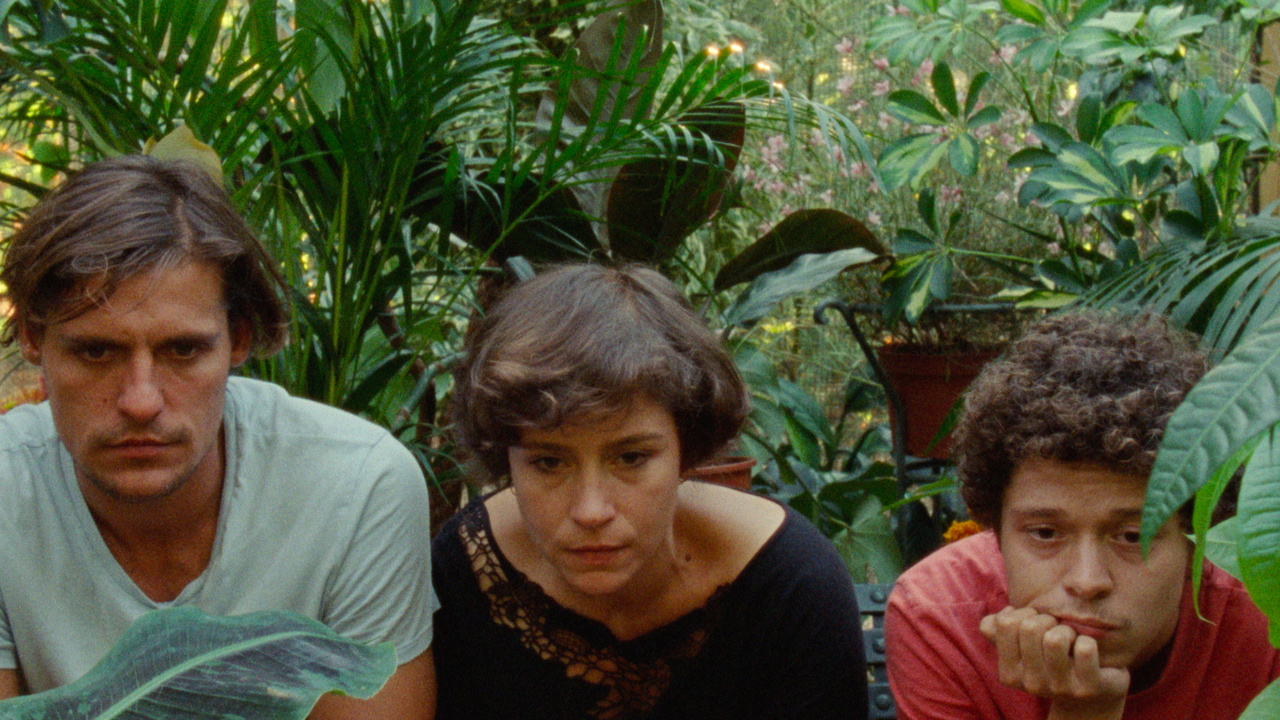 Portuguese director Miguel Gomes (Tabu; Arabian Nights) is known for making mainly nature-set films that dive into the absurd and ethereal. His newest project, The Tsugua Diaries which he co-directed with French filmmaker Maureen Fazendeiro, is a sun-soaked look at the filmmaking process during the pandemic lockdown. It premiered at last year's Cannes Film Festival in the Directors' Fortnight section and screened at the New York Film Festival and Toronto International Film Festival. KimStim will release it in NYC at Film at Lincoln Center on May 27, followed by a national rollout the week after.
Here's the official synopsis:
Three close friends, Crista, Carloto, and João – along with an entire film crew – become the protagonists of a cinematic experiment shot during the lockdown. The film unfolds from end to beginning and continues a career-long fascination for director Miguel Gomes (Tabu, Arabian Nights) with the act of filmmaking.  This time he teams up with his wife and creative partner, filmmaker Maureen Fazendeiro, for a sun-soaked metatextual celebration of the creative process and a hazy meditation on the lockdown blues. Shot in sumptuous 16mm during the pandemic, the film is one of the most playful cinematic creations of the pandemic, for which personal restrictions provided a source of inspiration and pure joy in the creative process.
Check out the trailer and poster below: