THE POD GENERATION Trailer: Emilia Clarke & Chiwetel Ejiofor Try To Start a Family in Futuristic Satire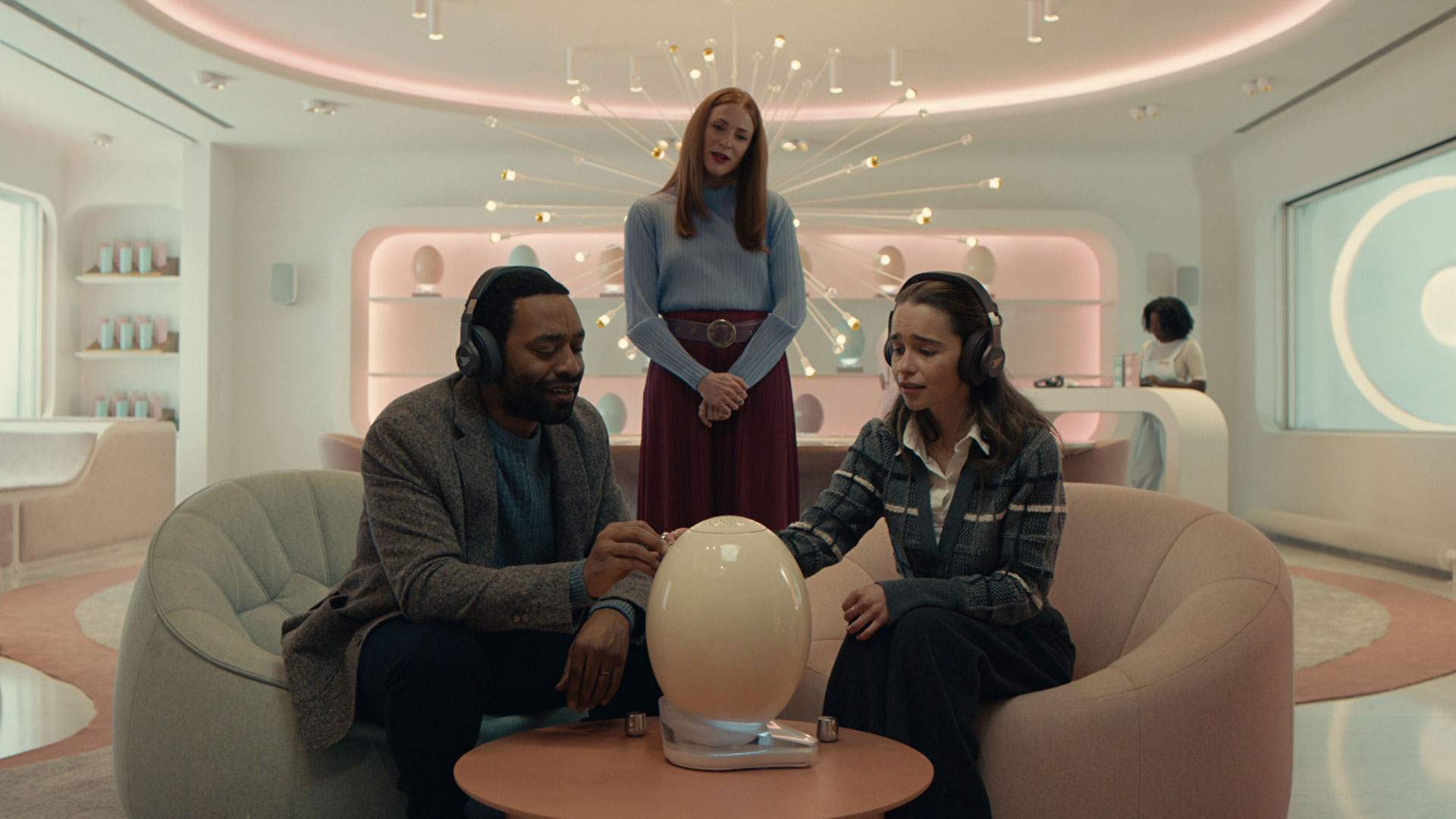 The future is here, and it's getting weirder than expected.
French-American director Sophie Barthes's The Pod Generation is a satirical look at emerging parenthood starring Emilia Clarke and Chiwetel Ejiofor. It had its world premiere on the opening night of the Sundance Film Festival, where it was the recipient of the Alfred P. Sloan Prize for its focus on science and technology as a theme. It follows a couple in a not-so-distant future in New York trying to start a family who lands a coveted spot at a maternity center where babies are developed artificially, by way of synthetic wombs or pods as they call them. It also stars Rosalie Craig, Vinette Robinson, Jean-Marc Barr, and Kathryn Hunter. Vertical Entertainment and Roadside Attractions have released a trailer ahead of its release in August.
Here's an official synopsis:
A New York couple, Rachel (Emilia Clarke) and Alvy (Chiwetel Ejiofor) live in a not-so-distant future where technology provides ever-more convenient living. A rising tech company executive, Rachel lands a coveted spot at the Womb Center, which offers couples a convenient (and shareable) maternity by way of detachable artificial wombs, or pods. But Alvy, a botanist with an affection for nature, prefers a natural pregnancy. And yet, as Rachel's AI therapist puts it, why is that "natural"? So begins the tech-paved path to parenthood.
Watch the trailer below. In theaters August 11.